| | |
| --- | --- |
| Friday, 13 November 2009, 20:11 HKT/SGT | |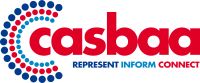 Source: CASBAA



HONG KONG, Nov 13, 2009 - (ACN Newswire) -

The CASBAA Convention 2009, the annual industry meeting organized by the Cable & Satellite Broadcasting Association of Asia (CASBAA) in Hong Kong on November 3rd - 6th, drew more than 700 delegates, speakers, sponsors and media from around the world.

According to CASBAA, the multi-channel TV industry is more competitive than ever, with a major focus on growing business while navigating the new world of online media and digital content.

The mantra that pay-TV is largely recession-proof has been put to the test this year, said Jack Wakshlag, Chief Research Officer of Turner Broadcasting in the US. "Cable networks are experiencing less negative impact than print and the traditional broadcast networks despite the current challenging environment. People are buying bigger TVs and High Definition (HD) only increases the audience's interest in TV".

Mark Patterson, CEO, Asia Pacific of GroupM said: "TV is making a comeback. One third of respondents to a recent survey said they were staying in more and a quarter were watching more TV. Our belief is that Asians still have a significant love affair with TV."

A key to sustaining growth will be the ability of the pay-TV business to take advantage of the deployment of new digital distribution platforms. According to Todd Miller, EVP, Networks, Asia Pacific of Sony Pictures Television: "Our core business isn't changing in the foreseeable future and we have mobile extension, catch-up TV, online communities and tightening windows. All these go back to support our core business."

The three days of conference sessions, roundtables, networking breakfasts, lunches and cocktail parties reinforced the fact that the Indian market continues to be a tremendous growth story with an ever increasing channel choice and 105-million strong subscriber base.

And yet, by many measures the India market has yet to deliver on its full promise.

Subhash Chandra, Chairman of Zee Entertainment Enterprises said broadcasters continue to contend with the problem of under-declaration and ever higher programming costs. Nevertheless Chandra said he expected a critical consolidation of the six DTH operators in India, which could transform the industry into profitability.

A debate on video services in China also attracted attention. According to David Rubio, COO of Cisco China, there are 300 million plus internet users and more than 70 per cent are online video consumers, the majority of whom are not fully satisfied with the online video experience. Rubio said China represented a "huge opportunity for the right delivery systems.

Anita Huang, VP of Community & Marketing of Tudou said the online video market, which for the time being, at least, is less regulated than traditional broadcast TV, offered the best opportunity for legitimate content deals. A major roadblock, she admitted, was piracy.

Huang added that although Tudou has undertaken anti-piracy initiatives, it is up to the content owners to be more proactive in terms of protecting their content online. "Work with us," she said, insisting that Tudou is open to revenue sharing deals on legitimate content.

Sports TV was also a hot topic covering the thorny issue of escalating sports rights for channels, platforms and consumers.

"Sports fans demand the best available content and that is what we deliver. We also favour the market and we are in favour of laissez faire on rights," said Russell Wolff, EVP & MD of ESPN International.

"While there is some competition for sports rights in China the reality is that only CCTV can afford the huge fees for major events such as the World Cup soccer and the Olympics," said Ma Guoli, CEO & MD of Infront Sports & Media.

During a special address, Makato Harada, Director-General, International Planning and Broadcasting Department of NHK said their network is aggressively moving into the digital age and will complete its digital transition by July 2011. "NHK now has 100% of production in HD and we are working on generating super HD. We don't know if the effort of digitalization and HD will lead directly to an increase in revenue. But if we do not make the effort to expand with new services, we could lose our leadership position, especially with younger viewers," added Harada.

Also addressing digital issues, Bernhard Glock, President of the World Federation of Advertisers, called for a concerted effort on the part of advertisers and agencies to evolve the development of advertising for the digital space.

Glock claimed that the basic principles behind effective advertising - solid consumer insight, and engaging content had not changed. The '30-second spot' will continue to be an important part of every advertiser's messaging. However, he added that "the way people experience it will be different".

Wrapping up the Convention was the CASBAA Bollywood Charity Ball in support of Variety the Children's Charity and sponsored by Turner. During the evening, approximately US$45,000 was raised for The Dream School Foundation to help children in India.

"We are delighted with the outcome of the Convention 2009," said Marcel Fenez, Chairman of CASBAA. "Our industry can only continue to grow in the digital era and consumers can only benefit from more choices offered by content providers and channel operators."


About CASBAA

Casbaa is THE trade association for the video industry and ecosystem in Asia Pacific. It serves to make the video industry stronger and healthier through promoting the common interests of its members. Casbaa leads the fight against video piracy, publishes in-depth reports and hosts conferences and seminars aimed to support a vibrant video industry. For more information, visit www.casbaa.com.

Contact:
Rita Vannithone
Director Marketing & Communications, CASBAA
Tel: +852 2854 9940
Email: 

[email protected]



Helen Shek 
Manager Communications, CASBAA
Tel: +852 2854 9943
Email: 

[email protected]



Nov 13, 2009 20:11 HKT/SGT
Source: CASBAA
Topic: Press release summary
Sectors: Broadcast
http://www.acnnewswire.com
From the Asia Corporate News Network
Copyright © 2020 ACN Newswire. All rights reserved. A division of Asia Corporate News Network.
CASBAA
July 19, 2018 15:00 HKT/SGT
Casbaa releases updated pay TV and OTT Regulatory Review for Asia
July 4, 2018 11:30 HKT/SGT
Casbaa Satellite Industry Forum 2018 - Keeping up with change is the way forward
June 25, 2018 15:00 HKT/SGT
The upsurge in Hong Kong of pirated TV boxes poses a major threat to the subscription video industry
Mar 27, 2018 12:00 HKT/SGT
Casbaa OTT Summit - Day 2: Customer retention is key
Mar 22, 2018 16:00 HKT/SGT
OTT Summit - Day 1: Addressing the "Perfect Storm"
Dec 28, 2017 16:30 HKT/SGT
Selling Illicit Streaming Devices (ISDs) in Hong Kong is illegal
Dec 13, 2017 17:00 HKT/SGT
CASBAA Lauds Indian Ease of Doing Business; Calls for Policy Reforms for Broadcast & Satellite Industries
Nov 30, 2017 12:00 HKT/SGT
Louis Boswell Appointed CEO, CASBAA
Nov 28, 2017 13:00 HKT/SGT
Alliance for Creativity and Entertainment and CASBAA's Coalition Against Piracy close down Australian illicit streaming device operation
Nov 13, 2017 19:00 HKT/SGT
CASBAA Announces New Board of Directors
More news >>