| | |
| --- | --- |
| Wednesday, 21 September 2016, 13:15 HKT/SGT | |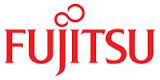 Source: Fujitsu Ltd
Partners with Japan Basketball Association and Japan Professional Basketball League



TOKYO, Sept 21, 2016 - (JCN Newswire) -

Fujitsu today announced that it has signed partnership contracts with the Japan Basketball Association (JBA) and the Japan Professional Basketball League (B.League).

Based on its vision of Human Centric Innovation to empower people through digital technologies, Fujitsu will provide its information and communication technology (ICT) to support the JBA and B.League by providing a data management service for information on basketball players and coaches, a digital marketing platform to offer timely information to fans, and a smart arena solution that will work to hone players' skills and team performance while offering viewers a new way to experience the game. Together with supporting the growth of basketball in Japan, Fujitsu aims to contribute to the B.League goal of regional revitalization through safe and secure communities that are comfortable to live in, with arenas at their heart.

- Background and Objectives

B.League, which manages the men's professional basketball league that will commence its inaugural season on September 22, has three stated missions: to produce world-class players and teams; to deliver exciting entertainment; and to create 'dream arenas'. As a partner to the JBA and B.League, Fujitsu will contribute to achieving these missions by providing ICT, including a data management service for information on basketball players and coaches, a digital marketing platform, and a smart arena solution, which Fujitsu Laboratories is in the process of developing.

- ICT to be Provided

1. A data management service to produce world-class players and teams

Basketball players' game records, career data, and other information, had until now been managed by their respective teams or schools. Now Fujitsu will provide the JBA with a management service of players and coaches's data. Centralizing the management of statistical data and the career performance of individuals will simplify searches for the basic data required to identify players who demonstrate great potential or players for the national team.

2. A digital marketing platform to support the delivery of entertainment

With the aim of expanding the number of fans and reinvigorating the local communities of each team, Fujitsu is providing B.League with a digital marketing platform that centralizes the management of customer data, such as attending basketball games and event participation. This will support the provision of timely information to fans and effective marketing solutions, such as fine-tuned promotions.

3. Smart arena solution to create 'dream arenas'

Fujitsu Laboratories is working on the practical implementation of a smart arena solution that uses a free viewpoint video generation technology as well as sport IoT technologies, such as highly accurate 3D laser sensors and player motion-tracking technologies, which are currently under development. With a plan to offer these initiatives in 2018, the aim is to help produce world-class players and teams as well as to create dream arenas, while also contributing to the development of local communities where, at their heart, is the team's arena.

- Technologies from Fujitsu Laboratories for the Smart Arena Solution

1. 3D laser sensors

With Fujitsu Laboratories' proprietary 3D laser sensors, player movements can be captured in three dimensions and with high precision without requiring the placement of markers. Analysis of the players' 3D motion data can be performed in real time, and can be used to sharpen the skills of individual players and the performance of teams.

2. Player motion-tracking technologies

Using multiple cameras to eliminate blind spots, this technology automatically and accurately tracks player positions and movements to generate player statistics. This will help teams play with greater precision, such as through the analysis of player formations, and to formulate tactics.

3. Free viewpoint video generation technology

By analyzing the 3D structure of images shot from multiple camera angles, images can be generated from any desired angle. Using compelling images from perspectives where cameras ordinarily cannot be placed will deliver a new viewing experience in the arena, on TV, and on tablet PCs, raising the entertainment value.


About Fujitsu Ltd

Fujitsu is the leading Japanese information and communication technology (ICT) company, offering a full range of technology products, solutions, and services. Approximately 159,000 Fujitsu people support customers in more than 100 countries. We use our experience and the power of ICT to shape the future of society with our customers. Fujitsu Limited (TSE:6702; ADR:FJTSY) reported consolidated revenues of 4.7 trillion yen (US$41 billion) for the fiscal year ended March 31, 2016. For more information, please see http://www.fujitsu.com.

* Please see this press release, with images, at:
http://www.fujitsu.com/global/about/resources/news/press-releases/

Contact:

Fujitsu Limited
Public and Investor Relations
Tel: +81-3-3215-5259
URL: www.fujitsu.com/global/news/contacts/


Sept 21, 2016 13:15 HKT/SGT
Source: Fujitsu Ltd
Fujitsu Ltd (TSE: 6702)
Topic: Press release summary
Sectors: IT Enterprise
http://www.acnnewswire.com
From the Asia Corporate News Network
Copyright © 2016 ACN Newswire. All rights reserved. A division of Asia Corporate News Network.
Fujitsu Ltd
Sept 28, 2016 12:21 HKT/SGT
Fujitsu to Partner with Tealium in Digital Marketing Business
Sept 28, 2016 11:32 HKT/SGT
Fujitsu to Exhibit at "ITS World Conference 2016" in Melbourne
Sept 28, 2016 11:12 HKT/SGT
Fujitsu Opens Test Environment for IoT Systems with Actual Hardware, Accelerates Co-Creation in the IoT Space
Sept 21, 2016 13:10 HKT/SGT
Fujitsu Doubles Deep Learning Neural Network Scale with Technology to Improve GPU Memory Efficiency
Sept 20, 2016 11:45 HKT/SGT
Fujitsu and Fraunhofer HHI Develop First-Ever Simultaneous Wavelength Conversion Technology with No Wavelength Restriction in Next-Generation Optical Networks
Sept 20, 2016 11:25 HKT/SGT
Fujitsu Introduces ATMS PMV, Bringing Efficiency to Increasingly Complex Intellectual Property Management
Sept 14, 2016 10:17 HKT/SGT
Fujitsu Chosen for the Dow Jones Sustainability World Index for 17th Time
Sept 12, 2016 10:22 HKT/SGT
Fujitsu Expands Lineup of Palm Vein Authentication Products for Embedding into Equipment
Sept 7, 2016 10:46 HKT/SGT
Fujitsu Receives Order for Super-Kamiokande Experiment Computer System from University of Tokyo
Sept 6, 2016 14:13 HKT/SGT
Fujitsu Develops Low Power Consumption Technology for 5G
More news >>