| | |
| --- | --- |
| Tuesday, 18 October 2016, 11:21 HKT/SGT | |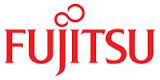 Source: Fujitsu Ltd
Adds highly accurate functionality to existing camera systems, at low cost

Fujitsu Laboratories Ltd.,Fujitsu Research and Development Center Co., Ltd.



KAWASAKI, Japan, Oct 18, 2016 - (JCN Newswire) -

Fujitsu Laboratories Ltd. and Fujitsu Research and Development Center Co., Ltd. today announced the joint development of a technology that utilizes image processing and machine-learning to analyze surveillance camera images of traffic, with high accuracy and in real time, to recognize traffic conditions such as congestion and accidents, as well as violations.

The technology achieves high-precision traffic-video analysis by combining two technologies. The first is a technology that analyzes the images from surveillance cameras installed along highways and streets, automatically grouping characteristics that can lead to recognition errors, such as changes in lighting and environmental factors including night and fog, and images from cameras that have been similarly positioned. This leads to efficient machine learning, increasing recognition accuracy. The second is a technology that analyzes moving objects, such as vehicles and people, and efficiently identifies complex incidents such as accidents, while minimizing computational demands.

In field trials of this technology conducted in cities around China in collaboration with the Tsingha University Suzhou Automobile Research Institute (TSARI), it was found that 11 types of incidents of interest, such as traffic accidents and violations, were recognized with accuracy levels of 90-95%.

Even when used with existing cameras that do not have advanced image-correction features, this technology can be used to deliver a highly accurate, low-cost monitoring system that can automatically assess traffic conditions, apply traffic-flow controls and analysis to reduce congestion, and take quick action in response to accidents and traffic violations.

Background

With populations concentrating in cities, traffic has become congested, leading to chronic traffic jams, noise, air pollution, and other social issues. In China, especially, the rapid increase in the rate of car ownership has intensified security and safety problems, such as traffic violations and fatal accidents. As a result, in recent years there are high expectations that initiatives involving remote, centralized management of large-scale urban deployments of surveillance cameras can be used for objectives such as improved traffic safety, reduced pollution and reduced congestion.

Issues

When monitoring surveillance cameras installed over a large area, it is important to quickly and correctly extract the information needed from a huge volume of imagery, and convey that to the relevant people. The issue with traffic-monitoring technologies that use conventional image recognition is that they are highly susceptible to the influence of a variety of environmental factors such as light sources, including headlights, sunlight, and shadows. As a result, there were limits to how much recognition accuracy could be improved when using existing cameras for analysis using video recognition. This is because it is difficult to adjust the cameras, their position, and direction in accordance with constantly changing environmental variations. In addition, it was also difficult to efficiently and accurately recognize such varied and complex incidents as traffic accidents and violations.

About the Technology

Fujitsu Laboratories and Fujitsu Research and Development Center have developed highly accurate vehicle-recognition technology that tolerates changes in the surrounding environment, including changes in light, time of day, and fog, and another technology for efficiently identifying complex incidents, such as traffic accidents.

Key features of the technology are as follows:

1. Highly accurate recognition technology that learns from images and classifies environment conditions

This technology automatically classifies similar data based on each environmental-factor-related characteristic, such as shadows cast by sunlight, night, fog, and camera placement, groups the data, learns from, and identifies the images of each group to improve the recognition accuracy of target vehicles.

Figure 1: Sample classifications using training data
http://www.acnnewswire.com/topimg/Low_FujitsuTraffic110118.jpg

Figure 2: Previous method (left), Sample application of the new technology (right)
http://www.acnnewswire.com/topimg/Low_FujitsuTraffic210118.jpg

2. Efficient technology for identifying complex traffic events based on motion analyzing

Analyzing complex events such as traffic accidents require that the combined motions of multiple related moving objects be analyzed, but performing this kind of analysis continuously requires enormous computations. This technology quantifies a scene's anomaly score based on changes in vehicle speeds and directions, which could indicate the occurrence of an anomalous incident, and only when this number exceeds a certain amount does it analyze multiple nearby moving bodies. This has the effect of keeping computational load to a minimum (Figure 3).

Figure 3: Sample identifications of traffic accident (Blue: low anomaly score; yellow: high anomaly score) (1) Bike proceeding normally; (2) Multiple neighboring vehicles at 90degrees orientations; (3) Bike suddenly stops, vehicle moves forward; (4) Vehicle suddenly stops
http://www.acnnewswire.com/topimg/Low_FujitsuTraffic310118.jpg

Together with the newly developed technology, and combining the propriety technology(1) developed by Fujitsu Research and Development Center that clarifies images from polluted environments, it becomes possible to offer a low-cost, high-precision visual monitoring system.

Results

In a field trial that applied this technology to software designed with the ability to recognize the 11 events described below, it achieved recognition accuracy of 90-95%, an improvement of 5-10% compared to before the new technology was applied. With this newly developed software, by reducing computationally intensive image processing with proprietary high-speed algorithms, a single commercially available PC is able to take input from four surveillance cameras, and is able to simultaneously perform recognition processing on seven events from each camera.

(1) Traffic jam detection; (2) Anomaly detection (traffic accident, etc.); (3) Driving in reserved emergency lane detection; (4) Illegal parking detection; (5) Traffic-flow statistics summarization; (6) Wrong way driving detection; (7) Vehicle on road detection; (8) Street occupancy detection; (9) Smoke detection; (10) Fog/haze detection; (11) Congestion index summarization

Figure 4: Sample incidents recognized through image analysis
http://www.acnnewswire.com/topimg/Low_FujitsuTraffic410118.jpg

Combining these technologies enables automatic monitoring of traffic images using imagery from surveillance cameras already installed over a large area, which would be difficult to achieve with human visual monitoring. This holds the prospect for bringing about a safer and more secure automobile society at low cost.

Future Plans

Fujitsu Laboratories and Fujitsu Research and Development Center are working to increase the accuracy and incidents recognizable with this technology, and plans to continue field trials jointly with TSARI. Also, by combining this technology with FUJITSU Intelligent Society Solution SPATIOWL, Fujitsu Limited's cloud service that utilizes location information, after fiscal 2016 the companies aim to roll out a service in China that recognizes incidents occurring over a wide area in real time and instantly plot them on a map. Following that, they aim to extend to other regions, including Japan.

(1) Proprietary technology: Fast Single Image Defogging

http://www.fujitsu.com/global/documents/about/resources/publications/fstj/archives/vol50-1/paper10.pdf

About Fujitsu Laboratories

Founded in 1968 as a wholly owned subsidiary of Fujitsu Limited, Fujitsu Laboratories Ltd. is one of the premier research centers in the world. With a global network of laboratories in Japan, China, the United States and Europe, the organization conducts a wide range of basic and applied research in the areas of Next-generation Services, Computer Servers, Networks, Electronic Devices and Advanced Materials. For more information, please see: http://www.fujitsu.com/jp/group/labs/en/.

About Fujitsu Research and Development Center Co., Ltd.

Fujitsu R&D Center Co., Ltd. is the first research and development institution with independent legal status in China founded by Fujitsu through investment of 4.4 million US Dollars. The research fields cover full business scope of Fujitsu, including information processing, communications, semiconductor and software service.

Fujitsu R&D Center Co., Ltd. was established in February of 1998. The operation ranges over technology development and transfer of multimedia system hardware, software and semiconductor components and materials, and providing relevant technology service and consultation. For more information, please see: http://www.fujitsu.com/cn/en/.


About Fujitsu Ltd

Fujitsu is the leading Japanese information and communication technology (ICT) company, offering a full range of technology products, solutions, and services. Approximately 155,000 Fujitsu people support customers in more than 100 countries. We use our experience and the power of ICT to shape the future of society with our customers. Fujitsu Limited (TSE: 6702) reported consolidated revenues of 4.5 trillion yen (US$40 billion) for the fiscal year ended March 31, 2017. For more information, please see http://www.fujitsu.com.

* Please see this press release, with images, at:
http://www.fujitsu.com/global/about/resources/news/press-releases/

Contact:

Fujitsu Laboratories Ltd.
Applied Innovation Research Center, Social Innovation Laboratories
E-mail: defogging@cn.fujitsu.com

Fujitsu Limited
Public and Investor Relations
Tel: +81-3-3215-5259
URL: www.fujitsu.com/global/news/contacts/


Oct 18, 2016 11:21 HKT/SGT
Source: Fujitsu Ltd
Fujitsu Ltd (TSE: 6702)
Topic: Press release summary
Sectors: Electronics
http://www.acnnewswire.com
From the Asia Corporate News Network
Copyright © 2018 ACN Newswire. All rights reserved. A division of Asia Corporate News Network.
Multimedia

Figure 1: Sample classifications using training data
View Image

Figure 2: Previous method (left), Sample application of the new technology (right) Figure 2: Previous method (left), Sample application of the new technology (right)
View Image

Figure 3: Sample identifications of traffic accident (Blue: low anomaly score; yellow: high anomaly score) (1) Bike proceeding normally; (2) Multiple neighboring vehicles at 90degrees orientations; (3) Bike suddenly stops, vehicle moves forward; (4) Vehicle suddenly stops
View Image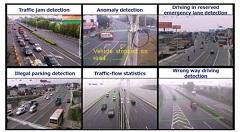 Figure 4: Sample incidents recognized through image analysis
View Image
Fujitsu Ltd
Apr 24, 2018 10:20 HKT/SGT
Fujitsu Control System Deployed to CTA, World's Largest-Scale Gamma Ray Observatory, Commences Operations
Apr 20, 2018 15:41 HKT/SGT
Fujitsu Upgrades RIKEN's AI Research Computer "RAIDEN;" Reaches Top Tier of Processing Performance in Japan
Apr 19, 2018 10:23 HKT/SGT
Fujitsu and Asahi Shuzo Launch Trial to Brew Sake Using Predictive AI
Apr 18, 2018 11:21 HKT/SGT
Fujitsu Sets Out the 'Fujitsu Technology and Service Vision 2018'
Apr 17, 2018 10:46 HKT/SGT
Fujitsu Launches New GS21 Mainframe Models Supporting Next-Generation Mission-Critical Systems
Apr 16, 2018 13:23 HKT/SGT
Fujitsu Develops Deep Learning-Based Object Detection Technology Capable of Training with Limited Data
Apr 16, 2018 11:18 HKT/SGT
Fujitsu, SMU, and A*STAR Collaborate on Traffic Management Technologies with the Maritime and Port Authority of Singapore
Apr 12, 2018 10:35 HKT/SGT
Fujitsu and Kyushu University Enter into Joint Research on AI in Agricultural Production
Apr 12, 2018 10:13 HKT/SGT
Fujitsu Commences Sales of PRIMERGY x86 Server Aimed at Data Center Companies
Apr 11, 2018 10:48 HKT/SGT
Fujitsu Launches "Heart Explorer" to Study Heart Behavior
More news >>