| | |
| --- | --- |
| Thursday, 1 December 2016, 09:45 HKT/SGT | |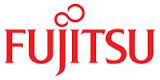 Source: Fujitsu Ltd
Supercomputer is operated by JCAHPC, which is a jointly run by the University of Tokyo and the University of Tsukuba



TOKYO, Dec 1, 2016 - (JCN Newswire) -

Fujitsu today announced the completion of the Oakforest-PACS supercomputer at the Joint Center for Advanced High Performance Computing (JCAHPC), which is jointly run by the University of Tokyo and the University of Tsukuba, and that operations have commenced today.

This new supercomputer is comprised of FUJITSU Server PRIMERGY CX600 M1 x86 servers. It uses Intel Xeon Phi processors in its 8,208 computation nodes, achieving a total theoretical computational performance of 25 petaflops(1). Using performance tuning technologies from Fujitsu and Fujitsu Laboratories Ltd. aimed at large-scale, high performance computing to draw out the maximum system performance, the system achieved 13.55 petaflops on the LINPACK(2) benchmark used to show supercomputer performance on the TOP500 rankings, placing it first in Japan and sixth in the world. It also achieved 385.5 teraflops(3) on the HPCG (High Performance Conjugate Gradient) benchmark(4), which is known to be a performance indicator closer to actual application performance, placing it third in the world.

Fujitsu will be supporting Oakforest-PACS, which will contribute to the development of science and technology across all of Japan on the basis of Japan's first joint operation by two universities.

Under the operation of JCAHPC, Oakforest-PACS will not only promote research and development in a variety of next-generation science and technology fields, but will also contribute to human resource development in the computational science and high performance computing fields, which will play key roles in the future. Fujitsu is involved in the two universities' activities, providing total support for various research, development, and analysis operations, through its broad product lineup, strong service structure, and experience accumulated over 40 years of high performance computing.

Fujitsu will continue to work on developing the world's top-level supercomputers, providing even faster and higher performance systems.

Oakforest-PACS Specifications
http://www.acnnewswire.com/topimg/Low_FujitsuSupercomputer121.jpg

(1) Petaflops
Short for peta floating point operations per second. Peta is an SI prefix indicating one quadrillion, or 1015, so this indicates one quadrillion floating point operations per second.
(2) LINPACK
A program developed by J. Dongarra, Ph.D., of the University of Tennessee, for solving a system of linear equations using matrix computation. It is the benchmark program used to create the TOP500 list, which ranks the performance of the world's supercomputers.
(3) Teraflops
Short for tera floating point operations per second. Tera is an SI prefix indicating one billion, or 1012, so this indicates one billion floating point operations per second.
(4) HPCG (High Performance Conjugate Gradient) benchmark
An international ranking of processing speed with the conjugate gradient method used in industry and other actual applications.


About Fujitsu Ltd

Fujitsu is the leading Japanese information and communication technology (ICT) company, offering a full range of technology products, solutions, and services. Approximately 155,000 Fujitsu people support customers in more than 100 countries. We use our experience and the power of ICT to shape the future of society with our customers. Fujitsu Limited (TSE: 6702) reported consolidated revenues of 4.5 trillion yen (US$40 billion) for the fiscal year ended March 31, 2017. For more information, please see http://www.fujitsu.com.

* Please see this press release, with images, at:
http://www.fujitsu.com/global/about/resources/news/press-releases/

Contact:

Fujitsu Limited
Public and Investor Relations
Tel: +81-3-3215-5259
URL: www.fujitsu.com/global/news/contacts/


Dec 1, 2016 09:45 HKT/SGT
Source: Fujitsu Ltd
Fujitsu Ltd (TSE: 6702)
Topic: Press release summary
Sectors: Electronics, Enterprise IT
http://www.acnnewswire.com
From the Asia Corporate News Network
Copyright © 2018 ACN Newswire. All rights reserved. A division of Asia Corporate News Network.
Fujitsu Ltd
May 15, 2018 11:00 HKT/SGT
Fujitsu Quantum-Inspired Digital Annealer Cloud Service to Rapidly Resolve Combinatorial Optimization Problems
May 14, 2018 13:13 HKT/SGT
Fujitsu Puts Blockchain to Use for "Virtuora DX" Data Distribution and Utilization Service
May 14, 2018 10:09 HKT/SGT
Fujitsu and Nippan Jointly Develop "SeleBoo" Book Selection Service Using AI
May 9, 2018 11:07 HKT/SGT
Fujitsu Bolsters Global Managed Security Service for Comprehensive Defense against Diversifying Cyberattacks
May 8, 2018 09:29 HKT/SGT
Fujitsu and Kofax Partner to Improve Business Efficiency with RPA
May 7, 2018 10:36 HKT/SGT
Fujitsu Develops Molecular Simulation Technology to Effectively Create New Drug Candidates
Apr 24, 2018 10:20 HKT/SGT
Fujitsu Control System Deployed to CTA, World's Largest-Scale Gamma Ray Observatory, Commences Operations
Apr 20, 2018 15:41 HKT/SGT
Fujitsu Upgrades RIKEN's AI Research Computer "RAIDEN;" Reaches Top Tier of Processing Performance in Japan
Apr 19, 2018 10:23 HKT/SGT
Fujitsu and Asahi Shuzo Launch Trial to Brew Sake Using Predictive AI
Apr 18, 2018 11:21 HKT/SGT
Fujitsu Sets Out the 'Fujitsu Technology and Service Vision 2018'
More news >>