| | |
| --- | --- |
| Monday, 9 October 2017, 09:07 HKT/SGT | |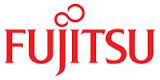 Source: Fujitsu Ltd



TOKYO, Oct 9, 2017 - (JCN Newswire) -

The International Gymnastics Federation (FIG), which regulates Gymnastics disciplines internationally, and Fujitsu Limited today announced that they have agreed to collaborate on implementing a judging support system for Artistic Gymnastics competitions. In collaboration, FIG and Fujitsu will carry out data capture and field trials in order to achieve fair and accurate, real-time judging support for Artistic Gymnastics that can be launched in 2020.

From 2016, Fujitsu Limited, Fujitsu Laboratories Ltd., and the Japan Gymnastics Association have been conducting joint research on judging support technology for Artistic Gymnastics competitions. Now, based on this technology, FIG, which oversees regional and national gymnastics organizations, establishes gymnastics rules, and hosts international competitions, and Fujitsu have agreed to work together to launch a judging support system in order to achieve consistently fair and accurate, real-time judging support.

Under the agreement, Fujitsu, for the first time at a World Championship, captured competition data at the 47th Artistic Gymnastics World Championships in Montreal, Canada, from October 2nd to 8th. The data will be used to further develop the judging support system.

Future Plans

With the aim of making the system available for practical use in 2020, the partners will acquire data of athletes competing in international competitions and continue development of the system, which will be put to test use at the 48th Artistic Gymnastics World Championships, taking place in Doha, Qatar.

Overview of Judging Support System for Artistic Gymnastics Competitions

In addition to the scores given by the judges at the competitions, this system will support them to come to a more accurate judgment by capturing the gymnasts' movements with a 3D laser sensor and analyzing them as numerical data.

http://www.acnnewswire.com/topimg/Low_FujitsuArtisticGymnastics.jpg
Judging support system in Artistic Gymnastics competitions

About the International Gymnastics Federation (FIG)

The International Gymnastics Federation is the governing body for gymnastics worldwide. It is the oldest established international sports federation and has participated in the Olympic Games since their revival in 1896. The FIG governs seven disciplines: Gymnastics for All, Men's Artistic, Women's Artistic, Rhythmic, Trampoline, Aerobic and Acrobatic. It counts 148 national member federations and boasts a 30-person staff at its international seat in Lausanne (SUI), home of the International Olympic Committee (IOC).


About Fujitsu Ltd

Fujitsu is the leading Japanese information and communication technology (ICT) company, offering a full range of technology products, solutions, and services. Approximately 155,000 Fujitsu people support customers in more than 100 countries. We use our experience and the power of ICT to shape the future of society with our customers. Fujitsu Limited (TSE: 6702) reported consolidated revenues of 4.5 trillion yen (US$40 billion) for the fiscal year ended March 31, 2017. For more information, please see http://www.fujitsu.com.

* Please see this press release, with images, at:
http://www.fujitsu.com/global/about/resources/news/press-releases/

Contact:

FIG
Media & Communications Department
Phone: +41 21 321 55 10
E-mail: mediafig@fig-gymnastics.org
 
Fujitsu Limited
Public and Investor Relations
Tel: +81-3-6252-2176
URL: www.fujitsu.com/global/news/contacts/

Oct 9, 2017 09:07 HKT/SGT
Source: Fujitsu Ltd
Fujitsu Ltd (TSE: 6702)
Topic: Press release summary
Sectors: Enterprise IT
http://www.acnnewswire.com
From the Asia Corporate News Network
Copyright © 2018 ACN Newswire. All rights reserved. A division of Asia Corporate News Network.
Multimedia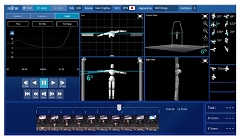 Judging support system in Artistic Gymnastics competitions
View Image
Fujitsu Ltd
July 12, 2018 19:49 HKT/SGT
AEON and Fujitsu Launch Field Trial of Cardless Payments Using Biometric Authentication Technology
July 12, 2018 19:37 HKT/SGT
Fujitsu Identifies Six Success Factors for Digital Transformation
July 12, 2018 19:07 HKT/SGT
Fujitsu Presents 'Digital Transformation of Banking Services' to Propose Future Banking Sector Business Models
June 26, 2018 09:24 HKT/SGT
Fujitsu-Developed "ABCI" System Takes 5th Place in TOP500, 8th in Green500 Supercomputer Rankings
June 22, 2018 10:17 HKT/SGT
Fujitsu Enhances Cloud Services Portfolio to Support the Digital Transformation of Customer Businesses
June 21, 2018 13:19 HKT/SGT
Fujitsu Completes Post-K Supercomputer CPU Prototype, Begins Functionality Trials
June 20, 2018 09:33 HKT/SGT
Fujitsu Launches Edge Product Certification Program for "COLMINA" Manufacturing Solution
June 14, 2018 16:42 HKT/SGT
Mobile Industry Works Together to Deliver Complete 5G System Standard on Time
June 13, 2018 10:20 HKT/SGT
University of Tokyo's RCAST, Fujitsu, and Kowa Successfully Create Promising New Compounds to Fight Drug-Resistant Cancer
June 12, 2018 10:08 HKT/SGT
Fujitsu Sports-Analytics Specialist RUN.EDGE Commences Operations
More news >>