| | |
| --- | --- |
| Monday, 12 February 2018, 07:22 HKT/SGT | |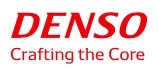 Source: Denso
- Company eyes ICT upgrades to advance key electrified, connected and autonomous vehicle technology ahead of global mobility shift -



KARIYA, JAPAN, Feb 12, 2018 - (JCN Newswire) -

DENSO Corporation, one of the world's largest automotive suppliers, today announced it has agreed to a technical adviser contract with Takuya Oikawa, a leading global developer of software products.

The global automotive industry continues to shift dramatically, with greater concentration on electrification, automated driving and connected driving. Competition from other diverse industries and new players looking to enter the space likewise increases. DENSO is committed to being a world leader ushering in this future of mobility, and views information and communication technology (ICT) as a core path to accelerate new innovations through cloud platforms and open source software.

DENSO's technical adviser contract with Oikawa will help upgrade its ICT and promote businesses in electrification, automated driving, and connected driving. Doing so pushes DENSO's open business and development beyond merely manufacturing automotive components, delivering products to meet society's changing transportation needs.

Main contents of the adviser contract:
- Formulation of ICT-related business strategies and support for planning, development, sales, and operation of relevant products and services
- Support for organizational design including recruitment strategy, skill assessment, and career planning for ICT engineers
- Investigation into possible partnerships with ICT-related companies, and support for negotiations

Profile of Takuya Oikawa
Oikawa, a graduate of Waseda University's School of Science and Engineering, led the development of the international versions of Windows at Microsoft after working for a foreign-affiliated company. He then joined Google and served as engineering manager of the Chrome Web Platform team before later joining Increments, Inc. which hosted Qiita, a Japanese software engineer knowledge-sharing community service. He has long worked on standardization and developers community, including infrastructure, security and web technologies. Most recently, Oikawa evangelized product management and engineering management in Japan. He became independent in 2017.


About Denso

DENSO Corp., headquartered in Kariya, Aichi prefecture, Japan has approximately 220 subsidiaries in 35 countries and regions (including Japan) and employs approximately 170,000 people worldwide. Consolidated global sales for the fiscal year ending March 31, 2018, totaled US$48.1 billion. Last fiscal year, DENSO spent 8.8% of its global consolidated sales on research and development. DENSO common stock is traded on the Tokyo and Nagoya stock exchanges.

For more information, please go to www.denso.com.
Visit our media website at www.denso.com/global/en/news/media-center/.

Contact:

Sadayoshi Yokoyama, Toshiko Watanabe 
DENSO CORPORATION 
Phone: 81-566-25-5594 
Fax: 81-566-25-4509 
sadayoshi_yokoyama@denso.co.jp 
toshiko_watanabe@denso.co.jp

Feb 12, 2018 07:22 HKT/SGT
Source: Denso
Topic: Press release summary
Sectors: Automotive
http://www.acnnewswire.com
From the Asia Corporate News Network
Copyright © 2019 ACN Newswire. All rights reserved. A division of Asia Corporate News Network.