| | |
| --- | --- |
| Tuesday, 12 June 2018, 10:08 HKT/SGT | |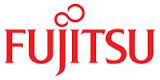 Source: Fujitsu Ltd
New subsidiary to integrate Fujitsu's cutting-edge image-search and image-analysis technologies with startup management style



TOKYO, June 12, 2018 - (JCN Newswire) -

Fujitsu Limited, RUN.EDGE Limited and Skylight Consulting Inc.(1) announce that RUN.EDGE, a Fujitsu subsidiary established through a company split announced in April, has today begun operations in Japan to offer ICT-based image-search and image-analysis services for the sports sector, an anticipated growth market. RUN.EDGE combines the core technologies for image search and image analysis in sports, developed by Fujitsu, with Skylight Consulting Inc.'s expertise in running a startup businesses. By focusing on sports analytics, it will raise the dynamism of the business and expand the use of ICT in the sports sector. Specifically, the company aims to enhance the functionality of SaaS-type analysis services based on image data, which are provided to pro baseball teams in and outside of Japan, and to leverage their wealth of technology and business knowhow to soccer and other sports. RUN.EDGE is led by Representative Director Atsushi Oguchi, who as an up-and-coming digital business leader in the sports sector has been a pioneering Digital Innovator(2) at Fujitsu since 2015. The company will implement startup strategies in order to advance its business activities.

Overview of RUN.EDGE Limited

1. Headquarters: Sendagaya, Shibuya-ku, Tokyo
2. Capital: JPY 160 million
3. Ownership ratio: Fujitsu: 69.4%, Skylight: 30.6%
4. Representative: Atsushi Oguchi, Representative Director
5. Founded: June 12, 2018
6. Business: Image-search and image-analysis services for the sports sector; developing and providing related services
7. Main services: SaaS-type analysis services for pro sports teams Cloud services that provide analysis based on pitching and hitting data from pro baseball, as well as field data from pro soccer matches

(1) Skylight Consulting Inc. Supports projects across a wide range of sectors and guides them to success by formulating strategies, improving business operations, and providing consulting services in IT use. Key strengths are in helping to bring in venture-capital funding and cultivating businesses, as well as in working to expand sports-related businesses. Founded in March 2000.
(2) Digital Innovator Digital innovators at Fujitsu comprise cross-functional teams that work closely with customers to execute a series of activities that lead to the creation of a digital business. Digital innovators in these teams perform one of three roles, specifically, as producers who build relationships with customers and co-creation partners while overseeing co-creation processes, as designers who work with customers to develop plans, and as developers who swiftly bring ideas to life.


About Fujitsu Ltd

Fujitsu is the leading Japanese information and communication technology (ICT) company, offering a full range of technology products, solutions, and services. Approximately 140,000 Fujitsu people support customers in more than 100 countries. We use our experience and the power of ICT to shape the future of society with our customers. Fujitsu Limited (TSE: 6702) reported consolidated revenues of 4.1 trillion yen (US $39 billion) for the fiscal year ended March 31, 2018.

For more information, please see www.fujitsu.com.
This release at www.fujitsu.com/global/about/resources/news/press-releases/.

Contact:
Fujitsu Limited
Public and Investor Relations
Tel: +81-3-3215-5259
URL: www.fujitsu.com/global/news/contacts/

June 12, 2018 10:08 HKT/SGT
Source: Fujitsu Ltd
Fujitsu Ltd (TSE: 6702)
Topic: Press release summary
Sectors: Enterprise IT
http://www.acnnewswire.com
From the Asia Corporate News Network
Copyright © 2019 ACN Newswire. All rights reserved. A division of Asia Corporate News Network.