| | |
| --- | --- |
| Thursday, 14 June 2018, 20:00 HKT/SGT | |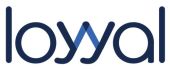 Source: Loyyal
Thom Kozik, Chief Commercial Officer of Loyyal announced as a speaker for Blockchain Super Session on Wednesday 20 June



SAN FRANCISCO, June 14, 2018 - (ACN Newswire) -

Loyyal, the industry leader in applying blockchain technologies to loyalty and incentive programs, is pleased to announce Chief Commercial Officer Thom Kozik as a speaker at HITEC 2018's Blockchain Super Session in Houston, Texas on Wednesday 20 June.

Established in 1972, HITEC is the world's largest hospitality technology exposition and conference. The events bring together the brightest minds and hottest technology for an unparalleled expo, top-notch education program and networking. Having now expanded to Europe and the Middle East, HITEC's regional conferences serve as a counterpart to the premier North American event. HITEC 2018's Blockchain Super Session will center on the potential for this technology to disrupt nearly every aspect of the hospitality industry.

Gregory Simon, CEO & Founder of Loyyal said: "It's an honor for Loyyal to be recognized in this way, as a pioneer in blockchain technology applications for the Hospitality industry. Thom's a respected voice in the loyalty industry, and we're excited to share his thought-leadership with the HITEC 2018 attendees."

Prior to joining Loyyal earlier this year Thom served as VP, Loyalty for Marriott International since 2014, and has been a frequent conference speaker and university lecturer on gamification, identity marketing, and behavioral economics. Having been involved with the cryptocurrency community since 2013, Thom quickly saw the advantages of Distributed Ledger Technology and has been a vocal industry advocate for blockchain technology - advancing the customer experience, its operational efficiencies, and even the underlying financial models for Loyalty programs.

HITEC Houston will be held at the George R. Brown Convention Center in Houston, TX on April 18th to 21st. For more information on HITEC Houston, go to: https://www.hftp.org/hitec/houston/

About Loyyal
Loyyal, the Internet of Loyalty, is reinventing how loyalty is created, rewarded, and managed. Using proprietary blockchain and smart contract technology, Loyyal's interoperable loyalty and rewards platform brings a host of benefits to a highly fragmented industry and offers brands an innovative way to unlock the billions of dollars in value held captive in legacy loyalty programs today. For information about Loyyal, please visit www.loyyal.com or email info@loyyal.com.

About Hospitality Financial and Technology Professionals (HFTP(R))
Hospitality Financial and Technology Professionals (HFTP(R)) established in 1952, is an international, nonprofit association, headquartered in Austin, Texas USA, with offices in Hong Kong, United Kingdom, The Netherlands and Dubai. HFTP is recognized as the spokes group for the finance and technology segments of the hospitality industry with members and stakeholders spanning across the globe. HFTP uniquely understands the industry's pressing issues and assists its stakeholders in finding solutions to their challenges more efficiently than any organization. It does this via its expert networks, research, certification programs, information resources and conferences/events such as HITEC. HFTP also owns the world's only hospitality-specific search engine, PineappleSearch.com(R).

For more information please visit https://www.hftp.org/



June 14, 2018 20:00 HKT/SGT
Topic: Press release summary
Sectors: Cards/Payments, Retail/eCommerce, Travel & Tourism, Currencies, FinTech/Chains, Venture Capital, Local
http://www.acnnewswire.com
From the Asia Corporate News Network



Copyright © 2018 ACN Newswire. All rights reserved. A division of Asia Corporate News Network.



Loyyal
May 15, 2018 08:00 HKT/SGT
Loyyal Corporation Expands Global Reach to Australia and New Zealand
May 14, 2018 12:00 HKT/SGT
Loyyal Corporation Expands Global Reach to Australia and New Zealand
Mar 5, 2018 09:00 HKT/SGT
Loyalty Industry Innovator Thom Kozik Named Chief Commercial Officer of Loyyal Corporation
Sept 11, 2017 21:00 HKT/SGT
Loyyal partners with MyList to increase e-Gift Card sales through blockchain efficiencies
Aug 28, 2017 20:30 HKT/SGT
Loyyal expands Board of Directors with hospitality executive Thom Kozik
June 20, 2017 06:00 HKT/SGT
Loyyal Closes Series A Capital Raise
June 15, 2017 06:00 HKT/SGT
Loyyal Closes Series A Capital Raise
Mar 3, 2017 23:00 HKT/SGT
Loyyal's first Hong Kong-based client, Quidam, to leverage blockchain to expand into China
Feb 23, 2017 15:00 HKT/SGT
Loyyal collaborates with Smart Dubai in second phase of Dubai Future Accelerators Program
Dec 12, 2016 20:00 HKT/SGT
Loyyal signs with Dubai Holding to bring the future forward faster through the Dubai Future Accelerators programme
More news >>