BALI, INDONESIA, Oct 12, 2016 - (ACN Newswire) -

Subak, an irrigation system for rice fields, became a focus in the symposium 2 held as a supporting event of the World Culture Forum 2016. Highlighting the theme "Water for life: Reconciling Socio-Economic Growth and Environmental Ethics", the Indonesian Government encouraged all the world community to discuss the importance of water as a mechanism of social growth and sustainable development.

The program brought three experts in irrigation and environment sectors as speakers; Wayan Windia (Subak Expert), Hendro Sangkoyo (Environmental activist), dan Satoko Kishimoto (irrigation expert). They described how water is related to human life and local culture. The traditional irrigation system, or Subak, becomes one of the true models of the water management culture in Bali, which was the main topic of the symposium 2.

In his presentation, Wayan Windia explained that the topography of Bali was one of the reasons for the importance of Subak. "Subak is widely applied in Bali because of its sloping topography, and opportunity to distribute water fairly. Every Subak has to have one special canal to irrigate the rice field, which will irrigate another canal and Subak in the lower level," he said. Subak, he added, must be able to distribute water only through one inlet and outlet.

Meanwhile, Hendro Sangkoyo focused on water crisis in a number of regions in Indonesia. According to Hendro, most water-related problems occur because of people irresponsibly throwing garbage into the river and the ill effects of exploration and extraction of oil and gas.

"City expansion also resulted in water crisis, due to rampant water extraction. Greenbelt planning by the government to save land and water was defeated by the strong will to build hotels and villas. In some cases, water crisis has created strong conflict and mistrust between farmers and local citizens," Hendro stated.

He also said that most complex situations in water issues are created by irresponsible people. "A period of cooperation between economic and social nexuses could become the solution for solving the social-economic problem among government, the public sector, and the local citizenry. Social practice can also be a solution to solve the crisis," he said.

Satoko Kishimoto gave another view. She said that water should be treated as a human being, and not as a commodity which would eventually create a new problem. "Water should be publicly accessible. Everyone should be able to acquire water easily. If you consider water as a commodity, other problems will arise," stated Satoko.

"In Jakarta, for example, where clean water has become a major issue, many people extract ground water despite the contaminated extracted ground water and the worsening soil sinking of Jakarta. The people of Jakarta, especially the poor, should buy water, but who will pay the expensive tariff?" she concluded.

For further information, please contact:

Ministry of Education of Culture, Republic of Indonesia
Jalan Jenderal Sudirman Senayan, Jakarta 10270
Phone: +62 21 5711144
Website: www.kemdikbud.go.id


Oct 12, 2016 20:30 HKT/SGT
Topic: Trade Show or Conference
Sectors: Daily News
http://www.acnnewswire.com
From the Asia Corporate News Network



Copyright © 2018 ACN Newswire. All rights reserved. A division of Asia Corporate News Network.



Multimedia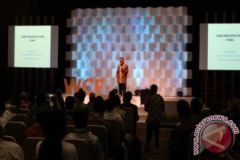 Subak expert, Wayan Windia, giving his presentation on Subak, the Balinese irrigation system (World Culture Forum 2016)
View Image
Indonesian Ministry of Education and Culture
Oct 14, 2016 21:00 HKT/SGT
World Culture Forum 2016 Concludes with the 'Bali Declaration'
Oct 14, 2016 19:00 HKT/SGT
World Culture Forum 2016: Embellish the World through Cultural Perspective
Oct 13, 2016 21:00 HKT/SGT
World Culture Forum 2016 Officially Inaugurated
Oct 12, 2016 20:20 HKT/SGT
Festival of Diversity at the Cultural Carnival, World Culture Forum 2016
Oct 12, 2016 19:10 HKT/SGT
Iran, Indonesia and China Share Spirit for Preserving Cultural Heritage
Oct 12, 2016 18:50 HKT/SGT
World Culture Forum 2016 Takes Culture to a Higher Level while Contributing to National Development
Oct 11, 2016 15:00 HKT/SGT
World Culture Forum 2016 Kicks off with Cultural Visit to Indonesia's World Heritage Site
Oct 5, 2016 22:00 HKT/SGT
World Culture Forum 2016 to be held in Bali, Indonesia 10-14 October
June 25, 2013 16:10 HKT/SGT
Indonesian Government Launches Twelve Years Universal Education Program
More news >>