| | |
| --- | --- |
| Thursday, 13 February 2014, 11:30 HKT/SGT | |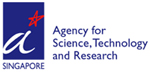 Source: A*STAR
The collaboration with Sanofi Pasteur aims to study the loss of immunity and consequent reduced responsiveness to vaccination in elderly.



SINGAPORE, Feb 13, 2014 - (ACN Newswire) -

A*STAR's Singapore Immunology Network (SIgN) signed a three-year partnership with the National University of Singapore (NUS), National University Hospital (NUH) and Sanofi Pasteur to embark on a Phase IV clinical trial to understand age-related loss of immunity, known as immunosenescence, in elderly.

Declining birth rates coupled with higher life expectancies have raised the percentage of elderly citizens in Singapore[1] significantly over the last 10 years and the number is expected to increase to 900,000 by 2030. The country's apparent ageing population means greater demand for healthcare facilities to keep elderly healthy. The study therefore aims to meet the growing need by finding new strategies and improving existing ones to sustain elderly's immunity, in the long run.

The research team led by Dr Anis Larbi, Principal Investigator at SIgN, will employ cutting-edge techniques to examine the compromised immunity associated with ageing and identify predictive markers of the condition. A key collaborator for the study is Associate Professor Ng Tze Pin, who heads the Gerontological Research Programme by the Department of Psychological Medicine at the NUS Yong Loo Lin School of Medicine. Both NUS and NUH will provide the essential clinical expertise and know-how on aging cohorts in Singapore. The trial will utilise a vaccine by Sanofi Pasteur and results are expected to be generated over the next two years.

The collaborative study will improve the understanding of impaired immune responsiveness by identifying the immune challenges in individuals, and more specifically, highlight the defective immune functions in Asian elderly. The immune senescence expert, Dr Anis Larbi, said, "Infections account for most mortalities of elderly above the age of seventy, yet there is still no efficient way to sustain immunity in them. The outcome of the study will give us clues on the approaches we can take to reduce or restore dysregulated immunity in elderly to ensure healthier longevity."

Professor Laurent Renia, Acting Executive Director of SIgN, said, "SIgN has harnessed many partnerships since its inauguration in 2008. This collaboration signifies a crucial milestone for SIgN as we will be mobilizing most of our expertise in translational research, analytical immunology and complex data analysis for this purposeful project."

Associate Professor Yeoh Khay Guan, Dean of NUS Yong Loo Lin School of Medicine, said, "NUS and NUH are happy to collaborate with A*STAR and industry partners on clinical trials to help understand changes in immunity in the elderly. It is especially important, in this ageing population that we embark on such projects to protect the elderly from influenza and its complications, so that they remain healthy and active in the community."

Professor Paul Anantharajah Tambyah, Senior Consultant, Division of Infectious Diseases, NUH, said, "This is a very important study which taps on the strengths of collaborating partners. NUH and NUS have strong clinical research traditions and partnerships with the community. Together with A*STAR's and Sanofi's research capabilities, we hope to find an answer to why elderly do not respond well to vaccines and through it, find solutions to help them respond better."

[1] According to the Department of Statistics Singapore, the percentage of elderly citizens in Singapore has increased from 7.4% in 2002, to 10.5% in 2013.

About the Singapore Immunology Network (SIgN)

The Singapore Immunology Network (SIgN), officially inaugurated on 15 January 2008, is a research consortium under the Agency for Science, Technology and Research (A*STAR)'s Biomedical Research Council. The mandate of SIgN is to advance human immunology research and participate in international efforts to combat major health problems. Since its launch, SIgN has grown rapidly and currently includes 250 scientists from 26 different countries around the world working under 28 renowned principal investigators. At SIgN, researchers investigate immunity during infection and various inflammatory conditions including cancer and are supported by cutting edge technological research platforms and core services.

Through this, SIgN aims to build a strong platform in basic human immunology research for better translation of research findings into clinical applications. SIgN also sets out to establish productive links with local and international institutions, and encourage the exchange of ideas and expertise between academic, industrial and clinical partners and thus contribute to a vibrant research environment in Singapore. For more information about SIgN, please visit www.sign.a-star.edu.sg.

About NUS Yong Loo Lin School of Medicine (YLLSoM)

Established in 1905, the NUS Yong Loo Lin School of Medicine was the first institution of higher learning in Singapore and the genesis of what would become the National University of Singapore. The School offers one of the finest undergraduate medical programs in the Asia Pacific region and commands international recognition and respect. The latest university rankings from Quacqarelli Symonds (QS) have again rated the School as Asia's best for the third consecutive year. Globally, it is now ranked 20th, up one spot from its 2012 ranking.

The School admits 300 students to its medical undergraduate degree programme annually. It strives to fulfill its tripartite mission of providing excellent clinical care, training the next generation of healthcare professionals, and fostering research that will transform the practice of medicine. It plays a pivotal role in producing future leaders in healthcare delivery, discovery and public service as well as in Singapore's Biomedical Sciences Initiative and Singapore Medicine, an initiative to further develop as a regional medical center.

The School's 16 departments in the basic sciences and clinical specialties work closely with the Alice Lee Centre for Nursing Studies and the Centre for Biomedical Ethics to ensure that teaching and research are aligned and relevant to Singapore's healthcare needs. For more information about the Yong Loo Lin School of Medicine, please visit http://medicine.nus.edu.sg/corporate/.

About the National University Hospital (NUH)

The NUH is a tertiary hospital and major referral centre for a comprehensive range of medical, surgical and dental specialties including Cardiology, Gastroenterology and Hepatology, Obstetrics and Gynaecology, Oncology, Ophthalmology, Paediatrics, Orthopaedic Surgery and Hand and Reconstructive Microsurgery. The Hospital also provides organ transplant programmes for adults (in kidney, liver and pancreas) and is the only public hospital in Singapore to offer paediatric kidney and liver transplant programme.

Staffed by a team of healthcare professionals who rank among the best in the field, the NUH offers quality patient care by embracing innovations and advances in medical treatment.

In 2004, the NUH became the first Singapore hospital to receive the Joint Commission International (JCI) accreditation, an international stamp for excellent clinical practices in patient care and safety. Today, patient safety and good clinical outcomes remain the focus of the hospital as it continues to play a key role in the training of doctors, nurses and allied health professionals, and in translational research which paves the way for new cures and treatment, offering patients hope and a new lease of life.

A member of the National University Health System, it is the principal teaching hospital of the NUS Yong Loo Lin School of Medicine and the NUS Faculty of Dentistry. For more information, please visit www.nuh.com.sg.


About A*STAR

The Agency for Science, Technology and Research (A*STAR) is Singapore's lead public sector agency that spearheads economic oriented research to advance scientific discovery and develop innovative technology. Through open innovation, we collaborate with our partners in both the public and private sectors to benefit society.

As a Science and Technology Organisation, A*STAR bridges the gap between academia and industry. Our research creates economic growth and jobs for Singapore, and enhances lives by contributing to societal benefits such as improving outcomes in healthcare, urban living, and sustainability.

We play a key role in nurturing and developing a diversity of talent and leaders in our Agency and Research Institutes, the wider research community and industry. A*STAR oversees 18 biomedical sciences and physical sciences and engineering research entities primarily located in Biopolis and Fusionopolis. For more information on A*STAR, please visit www.a-star.edu.sg

Contact:
Tan Yun Yun (Ms) 
Senior Officer, Corporate Communications 
Agency for Science, Technology and Research
Tel: +65 6826 6273
Email: 

[email protected]



Crystal MK (Ms)
Senior Assistant Manager, Communications
National University Health System (NUHS)
Tel: +65 6772 3986
Email: 

[email protected]



Feb 13, 2014 11:30 HKT/SGT
Source: A*STAR
Topic: Research and development
Sectors: Science & Research, BioTech, HealthCare
http://www.acnnewswire.com
From the Asia Corporate News Network
Copyright © 2019 ACN Newswire. All rights reserved. A division of Asia Corporate News Network.
A*STAR
June 28, 2019 08:00 HKT/SGT
Singapore's Drug Development Efforts Given Additional Momentum with National Platforms
Apr 5, 2019 18:00 HKT/SGT
Passing of Dr Sydney Brenner, Nobel Laureate, Renowned Pioneer in Molecular Biology, A*Star Senior Fellow
Jan 21, 2019 13:00 HKT/SGT
Branched-Chain Amino Acids Found to Regulate the Development and Progression of Cancer
July 13, 2018 10:00 HKT/SGT
Scientists Discover the Tuberal Nucleus' Role in Controlling Appetite and Body Weight
June 8, 2017 10:00 HKT/SGT
Human Heart Tissue Grown from Stem Cells Improves Drug Testing
Dec 8, 2016 09:00 HKT/SGT
NovogeneAIT Singapore and the Genome Institute of Singapore Forge Public-Private Partnership to Establish Whole Genome Sequencing Centre in Singapore
Nov 21, 2016 18:00 HKT/SGT
Scientists Successfully Create Blood from Skin Cells
Sept 13, 2016 17:30 HKT/SGT
Singapore Scientists Develop DNA-altering Technology to Tackle Diseases
July 29, 2016 00:00 HKT/SGT
Singapore Scientists Grow Mini Human Brains
July 20, 2016 10:00 HKT/SGT
A*STAR and MSD Establish a New Research Collaboration to Advance Peptide Therapeutics
More news >>