Embarking on Expansion of Retail Network along Mtr Train Routes



HONG KONG, Nov 5, 2014 - (ACN Newswire) -

International Housewares Retail Company Limited ("IH Retail" or the "Group;" stock code: 1373), the largest housewares retail chain in Hong Kong, Singapore and Macau,1 has today announced the official opening of its first retail shop at an MTR station, its 248th retail outlet in Hong Kong.

IH Retail's first retail shop along an MTR route map was launched under the brand "Japan Home Centre." Occupying an area of approximately 1,100 sq ft located at the Tuen Mun Siu Hong MTR Station, the shop is predominantly decorated in yellow and blue tones, which presents a creative variation of the easily-recognised Japan Home Centre brand image. Apart from the usual well-received household merchandise, the new outlet also carries the latest products catering for customers with different needs, This wide product choice enables the Group to attract a broader range of customers, enabling them to enjoy the convenience of a "one-stop" shopping experience for quality household products at competitive prices.

Mr. Lau Pak Fai Peter, Chairman and Executive Director of IH Retail, said, "We are delighted to introduce the very first retail shop in an MTR station, serving passengers' daily needs for household products. Thanks to its strong renowned quality brand, IH Retail has high flexibility in choosing new store sites anywhere in any size. By tapping the MTR train network, we hope to leverage the heavy traffic in these prime locations to attract a wider range of customers and drive for further growth."

"While the economic condition in Hong Kong may be unstable from the fallout from the pro-democracy protests, to date our stores have maintained a satisfactory performance. With more openings of our retail shops along the MTR train route, we believe the Group can further benefit which should enable us to maintain stable growth and profitability in Hong Kong. We are excited about the prospects of opening more new stores in other MTR stations during the near future," Mr. Lau concluded.

Details of Japan Home Centre Store at Tuen Mun Siu Hong MTR Station
Address: Shop 32, Siu Hong MTR Station (West Rail Line)
Area: Approximately 1,100 sq ft
Business hours: 9:00am to 10:00pm


About International Housewares Retail Company Limited

Established in 1991, IH Retail is the largest houseware retail chain in Hong Kong, Singapore and Macau. The Group offers quality houseware products through an extensive retail network comprising 350 stores in Hong Kong, Singapore, Malaysia, the PRC, Macau, Cambodia, Indonesia, Saudi Arabia and New Zealand under the renowned brands including Japan Home Centre, City Life, Epo Gifts & Stationery, Happy Kitchen, Japan Home and Living Plus brands. Leveraging extensive sourcing channels and high-margin private label products, the Group provides a full range of houseware items at competitive prices, creating a "one-stop" shopping experience for customers. For more details about IH Retail, please kindly visit its official website: www.japanhome.com.hk

Contact:

Strategic Financial Relations Limited
Mandy Go        +852 2864 4812  mandy.go@sprg.com.hk
Katrina Leung   +852 2864 4857  katrina.leung@sprg.com.hk
Kylie Chan      +852 2114 4990  kylie.chan@sprg.com.hk
Fax: +852 2527 1196 
Website: www.sprg.com.hk


Nov 5, 2014 20:16 HKT/SGT
Source: International Housewares Retail Company Limited
Topic: Press release summary
Sectors: Daily Finance, Daily News
http://www.acnnewswire.com
From the Asia Corporate News Network
Copyright © 2019 ACN Newswire. All rights reserved. A division of Asia Corporate News Network.
Multimedia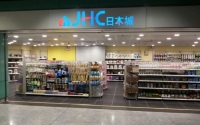 International Housewares Retail Debuts its First Retail Shop at An Mtr Station
View Image
International Housewares Retail Company Limited
Oct 14, 2016 12:00 HKT/SGT
"Fashion Hong Kong" x Tokyo Fashion Week
Sept 18, 2016 15:00 HKT/SGT
New Opportunities for Hong Kong-Kazakhstan Collaboration
Sept 15, 2016 16:30 HKT/SGT
Hong Kong and Kazakhstan Strengthen Ties under The Belt and Road Initiative
Sept 15, 2016 16:00 HKT/SGT
"Thai Silk Crossover" Collections by Hong Kong Fashion Designers to debut at Bangkok "In Style Hong Kong" Gala Dinner in October
Sept 12, 2016 19:00 HKT/SGT
Asia's Newest Fashion Event CENTRESTAGE Draws to Successful Conclusion in Hong Kong
Sept 11, 2016 14:30 HKT/SGT
Hong Kong Young Fashion Designers' Contest Winners Announced
Sept 7, 2016 16:00 HKT/SGT
Star Designers Shine as Inaugural CENTRESTAGE Opens in Hong Kong
Aug 30, 2016 18:30 HKT/SGT
World's Largest Watch & Clock Fair Opens Next Tuesday
Aug 29, 2016 17:00 HKT/SGT
Hiromichi Ochiai to be Hong Kong Young Fashion Designers' Contest VIP Judge
Aug 25, 2016 19:00 HKT/SGT
Curtain to Rise on Major Fashion Event CENTRESTAGE Next Month
More news >>