| | |
| --- | --- |
| Tuesday, 14 April 2015, 12:41 HKT/SGT | |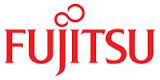 Source: Fujitsu Ltd
Using speech-recognition technology, enables people with normal hearing and people with hearing disabilities to share information in real time



TOKYO, Apr 14, 2015 - (JCN Newswire) -

Fujitsu Limited and Fujitsu Social Science Laboratory Limited today announced that, starting in mid-May, they will begin sales of FUJITSU Software LiveTalk, a participatory communications tool for people with hearing disabilities, to companies and schools in Japan.

LiveTalk is software that, for situations in which multiple people share information, such as meetings or classroom settings, recognizes a speaker's speech, immediately converts it into text, and displays it on multiple PC screens, enabling all participants, including people with hearing disabilities, to share information in real time. Even without a human transcriber or other assistance, which until now has been required when hearing-impaired and hearing people work or learn in the same environment, LiveTalk enables smooth two-way communication, with built-in functions for text input and stamp tools from PCs.

Background

When persons with hearing disabilities participate in a meeting, using a transcriber or other method to transmit the information has made it difficult for the person to grasp the content of discussions in real time, resulting in the problem of lost opportunities to speak at appropriate times. In addition, because a significant burden is placed on the person transmitting the information, there have been significant obstacles to having people with hearing disabilities participate in meetings.

Focusing on the issue of communication with people with hearing disabilities, and based on the technologies of Fujitsu, which has been advancing initiatives in universal design, Fujitsu Social Science Laboratory developed and commercialized LiveTalk, a participatory communications tool for people with hearing disabilities that creates a smoother and more natural communications environment.

By promoting smooth communication between hearing-impaired and hearing people, this software can be expected to broaden employment and educational opportunities for people with hearing disabilities.

The software was developed with a 2013 grant from the Ministry of Internal Affairs and Communications promoting the use of IC.

Features of LiveTalk

1. Conversion of speech into text with speech-recognition technology(1), and real-time display of speech with wireless LAN transmissions

- The technology enables text-based communication, as speech is converted into text and displayed on PC screens in real time with speech recognition using handheld and headset mics.
- Even if multiple people speak at once, the text conversion is processed in parallel and displayed simultaneously, making it possible to accurately grasp the flow of a conversation.
- If there are any mistakes in the conversion of speech into text, they can be corrected on the PC.
- Text is transmitted in real time to all PCs connected to a given wireless LAN router environment. The software can also be used on tablet computers.

2. Provides for a variety of modes of expression, such as the transmission of stamps or fixed expressions in real time

- In addition to keyboard input, through the input of easily understandable emoticon stamps and preregistered, frequently used, fixed phrases anyone can comment quickly.

Future Plans

By continuing to develop new features for this software, Fujitsu Limited and Fujitsu Social Science Laboratory Limited plan to broaden its applications to include such features as storage of conversation logs and support for creating meeting notes.

In addition, the companies will continue to work on resolving communications issues for people with hearing disabilities, extending the visualization of speech from everyday topics to a variety of other themes, such as highly specialized content and emergency conditions, with the goal of bringing about a convenient and safe society where information can be safeguarded in a variety of settings.

Sales Target: 2,000 licenses per year

(1) Speech-recognition technology

For speech-recognition technology, the software uses AmiVoice SP2 speech-recognition software from Advanced Media, Inc.


About Fujitsu Ltd

Fujitsu is the leading Japanese information and communication technology (ICT) company, offering a full range of technology products, solutions, and services. Approximately 132,000 Fujitsu people support customers in more than 100 countries. We use our experience and the power of ICT to shape the future of society with our customers. For more information, please see www.fujitsu.com.

This release can be found at https://www.fujitsu.com/global/about/resources/news/press-releases/2019/.


Contact:
Fujitsu Limited
Public and Investor Relations
Tel: +81-3-3215-5259
URL: www.fujitsu.com/global/news/contacts/

Fujitsu Laboratories Ltd.
ICT Systems Laboratories 
Server Technologies Lab
E-mail: Retimer_ISSCC

[email protected]



Apr 14, 2015 12:41 HKT/SGT
Source: Fujitsu Ltd
Fujitsu Ltd (TSE: 6702)
Topic: Press release summary
Sectors: Enterprise IT, IT Individual
http://www.acnnewswire.com
From the Asia Corporate News Network
Copyright © 2019 ACN Newswire. All rights reserved. A division of Asia Corporate News Network.
Fujitsu Ltd
Sept 13, 2019 10:24 HKT/SGT
Fujitsu Bolsters its AI "Wide Learning" Technology with New Technique to Deliver Optimized Action Plans in Various Fields
Sept 12, 2019 14:24 HKT/SGT
DyDo GROUP HOLDINGS and Fujitsu Announce Partnership for Joint Management of Information Systems
Sept 12, 2019 10:39 HKT/SGT
FANUC, Fujitsu, NTT Com, Embark on Collaboration to Create "Digital Utility Cloud" for Machine Tool Industry
Aug 22, 2019 10:13 HKT/SGT
Fujitsu and Qualcomm Complete 5G Data Calls in Sub-6 GHz and mmWave Spectrum Bands
Aug 16, 2019 13:15 HKT/SGT
Fujitsu Develops AI Disaster Mitigation Technology to Predict River Flooding with Limited Data
Aug 9, 2019 10:27 HKT/SGT
Fujitsu Initiates Year-Round Recruitment
Aug 8, 2019 08:00 HKT/SGT
Fujitsu RunMyProcess Joins Google Cloud Partner Program
Aug 5, 2019 10:25 HKT/SGT
Fujitsu Launches Latest Version of its VPS Digital Production Preparation Tool, Supporting Improved Manufacturing Productivity
Aug 2, 2019 10:26 HKT/SGT
Fujitsu's Encryption Technology for Biometric Information Provides Safer Authentication in Open Environments
July 31, 2019 10:17 HKT/SGT
Fujitsu Delivers Complete Set of 5G Base Station Products to NTT DOCOMO for Commercial 5G Service
More news >>