| | |
| --- | --- |
| Wednesday, 10 August 2016, 15:13 HKT/SGT | |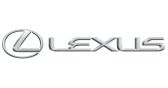 Source: LEXUS



TOKYO, Aug 10, 2016 - (JCN Newswire) -

Lexus International today announced its call for entries for the Lexus Design Award 2017. First launched in 2013 to stimulate ideas for a better tomorrow, Lexus is celebrating the 5th anniversary of this international design competition supporting up-and-coming designers and creators worldwide.

The creative theme for the Lexus Design Award 2017 is "Yet".

"At Lexus, our Yet philosophy gives us the courage to combine elements that at first seem incompatible-superior ride comfort YET exhilarating driving dynamics-for example. With Yet, we don't compromise; we harmonize to create synergy that reveals unexpected yet amazing new possibilities. Yet is the catalyst that triggers breakthroughs, the spark that ignites an explosion of creative potential. Yet drives Lexus to explore visionary frontiers of design and technology that will shape tomorrow's mobility" said Lexus International Executive Vice-President Yoshihiro Sawa.

Applicants are invited to submit innovative designs and original interpretations that demonstrate insight into the essence of the Yet theme.

Lexus Design Award 2017 will introduce twelve finalists and their works to the design community and beyond at Milan Design Week 2017*. Four of these 12 finalists will prototype their designs, mentored by globally recognized designers. The maximum production budget per prototype is three million JPY. Finalists will present their designs in the Lexus Milan Design Week experiential space. Judges will then assess the four prototypes to choose the Grand Prix winner who may receive the opportunity to bring his prototype to production.

Previous Lexus Design Award winners are displaying their talent on the world stage. Emanuela Corti and Ivan Parati's Sense-Wear, the Grand Prix winner in 2015, gained further exposure at design events in Tokyo and Moscow. The Grand Prix winner of 2016, design team AMAM's "AGAR PLASTICITY - A POTENTIAL USEFULNESS OF AGAR FOR PACKAGING AND MORE" has attracted wide interest and invitations to participate in other international exhibits. In this way, Lexus Design Award winners benefit from globe-spanning publicity and the potential for collaborative projects in the public and private sectors. Lexus is honored to encourage and spotlight emerging creative talent through the Lexus Design Award and the opportunities this yearly international design competition generates.

Entries to the Lexus Design Award 2017 competition will be accepted from August 10 through October 16. The twelve finalists will be announced in early 2017.

*The world's largest design exhibition, also known as Salone Del Mobile, presents events and exhibits by brands and designers in many categories including furniture, fashion and textiles.

About LEXUS DESIGN AWARD

First launched in 2013, the Lexus Design Award is an international design competition that targets up-and-coming creators from around the world. The award seeks to foster the growth of ideas that contribute to society by supporting designers and creators whose works can help to shape a better future. It providesa unique opportunity for four finalists to work with globally recognized designer as a mentor to create prototypes of their designs, and then exhibit them at one of the design calendar's most important events.


About LEXUS

Since its debut in 1989, Lexus has earned a worldwide reputation for high-quality products and exemplary customer service. Lexus is the hybrid leader among luxury brands, offering hybrids that provide the best in innovative technology and premier luxury. The evolution of Lexus is reflected in the progressive designs of its new vehicles. The grille, dynamic light treatments, and sculptured lines create a distinctive look of luxury for Lexus. For more information, please visit www.lexus-int.com and www.lexus-int.com/news/.

Contact:

LEXUS INTERNATIONAL GALLERY
Tokyo Aoyama, Japan

CONTACT LEXUS IN YOUR REGION
www.lexus-int.com/contact


Aug 10, 2016 15:13 HKT/SGT
Source: LEXUS
Topic: Press release summary
Sectors: Automotive
http://www.acnnewswire.com
From the Asia Corporate News Network
Copyright © 2018 ACN Newswire. All rights reserved. A division of Asia Corporate News Network.