| | |
| --- | --- |
| Thursday, 23 February 2017, 15:00 HKT/SGT | |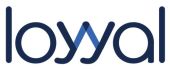 Source: Loyyal
Developing the loyalty element of the award-winning 'DubaiNOW' mobile app to unlock the relationship value of Government smart services



DUBAI, UAE, Feb 23, 2017 - (ACN Newswire) -

Loyyal, the leading universal loyalty platform, has been invited by Smart Dubai to rejoin the Dubai Future Accelerators Program in its second cycle. The company will be working alongside Smart Dubai to focus on developing and expanding the loyalty and incentivization elements of the award-winning DubaiNOW mobile application.

With the aim of making Dubai the best connected and 'happiest' city on earth, Smart Dubai regards blockchain technology as the missing piece in creating a seamless and more efficient digital economy. As a founding member of the Dubai Global Blockchain Council and a pioneer for blockchain technology in the region, Loyyal is ideally placed to collaborate with Smart Dubai to achieve its vision.

Named 'Best Government Mobile App of the Year' in 2016, DubaiNOW offers customers access to a range of smart services from 22 government entities. An industry leader in blockchain and universal loyalty technology, over the duration of the Dubai Future Accelerators Program, Loyyal will be using its expertise to develop the incentivization element of the app. It aims to unite the various government entities which are featured on DubaiNOW, linking payment options, increasing efficiency, improving overall customer experience and unlocking the relationship value of these entities.

It is the second time that Loyyal has taken part in the Dubai Future Accelerators Program, by-passing the application process, after its involvement in the inaugural phase of the project in late 2016. The program is an initiative by the Dubai government which was developed under the directives of His Highness Shaikh Mohammad Bin Rashid Al Maktoum, Vice-President and Prime Minister of the UAE and Ruler of Dubai. The program brings together government agencies and a selection of the world's most innovative companies to explore the technologies of the future and their applications in resolving challenges and creating opportunities for the benefit of society as a whole and future generations to come.

During phase one of Dubai Future Accelerators, Loyyal was part of a successful collaboration with Dubai Holding, which created a deployment to re-map and enhance the manner in which the group's companies interacted with each other and their customers in an innovative, cost-effective way. Through phase two, the company will continue to harness its proven expertise in blockchain and smart contract infrastructure solutions to develop improved and more unified loyalty and incentivization programs for Smart Dubai, which will connect and incentivize residents across a full range of government smart services.

"At the Smart Dubai Office we are consistently working on partnerships to enhance daily life experiences for all of the city's residents leading them to have happier lives. With the launch of DubaiNOW we brought over 55 different government and private sector services under one application, encouraging all the residents to use the app for more safer, efficient, impactful and seamless transactional experiences. To go one step further, we have partnered with Loyyal to develop a loyalty program rewarding all of DubaiNOW's users. This will not only help increase happiness levels in the city, but will also provide users an introductory experience in using Blockchain technology," said H.E Dr.Aisha Bin Bishr, Director General, Smart Dubai Office.

"These aren't just challenges for Dubai, but for the entire world. The fate of our future is reliant on partnerships with innovative governments and new technologies." said Abdulla bin Touq, CEO of the Dubai Future Foundation. "The history of our city and our people has been one of discovery and vision since our inception 45 years ago," he continued. "Dubai is a platform for innovation, a place for the best minds to come together with forward-thinking leadership to forge a better future for us all."

"We are deeply honored to have been asked to participate in the second cycle of the Dubai Future Accelerators Program," says Sean Dennis, Chief Happiness Officer and Co-Founder of Loyyal. "Loyyal is committed to working with the Dubai Government as it lays the foundations of a model city that the world looks towards for inspiration - promoting innovation, efficiency and happiness for residents and visitors alike. Working with Smart Dubai specifically, and being part of what will become the most connected and smartest city in the world is a huge opportunity for us and blockchain in general."

About Loyyal

Loyyal is reinventing how loyalty is created and rewarded. Using blockchain and smart contract technology, Loyyal has built an interoperable loyalty and rewards platform to address a highly fragmented industry, and offer multiple sectors an innovative way to incentivize customer behavior.

Loyyal, a founding member of the Dubai Global Blockchain Council and the blockchain industry's Hyperledger Project, joined the very first cohort in the Dubai Future Accelerators program in October 2016. Looking to bring the future forward faster, the program has united the best organisations, entrepreneurs and government entities to test solutions for seven key civic challenges and to tackle the most complex opportunities of the 21st century. It then invests in breakthrough technologies to make innovative ideas become a reality - for Dubai, the region, and the rest of the world.

For information about Loyyal, please visit www.loyyal.com or email to info@loyyal.com.

About Smart Dubai

The Smart Dubai Office leads Dubai's smart city program, utilising technology innovation to improve efficiency and enhance experiences for the city, in line with its vision to make Dubai the happiest city on earth. The Smart Dubai Office works with its establishments, Smart Dubai Government and Dubai Data, and partner entities from the government and private sector to deliver its strategic initiatives and products across six city dimensions: living, economy, governance, mobility, environment and people.

About the Dubai Future Accelerators

The Dubai Future Accelerators, the largest government-supported accelerator globally, launched by Sheikh Hamdan Bin Mohammad Bin Rashid Al Maktoum, Crown Prince of Dubai, in line with the directives of His Highness Sheikh Mohammad Bin Rashid Al Maktoum, Vice-President and Prime Minister of the UAE and Ruler of Dubai, will develop and support innovative solutions for key government entities.

For information about Dubai Future Accelerators, please visit www.dubaifutureaccelerators.com.
Media inquiries may be directed by email to vera.futorjanski@pmo.gov.ae.



Feb 23, 2017 15:00 HKT/SGT
Topic: General Announcement
Sectors: Cards/Payments, Retail/eCommerce, Travel & Tourism, Mobility/Wireless, Currencies, Alternatives, FinTech/Chains, Venture Capital
http://www.acnnewswire.com
From the Asia Corporate News Network



Copyright © 2018 ACN Newswire. All rights reserved. A division of Asia Corporate News Network.



Loyyal
May 15, 2018 08:00 HKT/SGT
Loyyal Corporation Expands Global Reach to Australia and New Zealand
May 14, 2018 12:00 HKT/SGT
Loyyal Corporation Expands Global Reach to Australia and New Zealand
Mar 5, 2018 09:00 HKT/SGT
Loyalty Industry Innovator Thom Kozik Named Chief Commercial Officer of Loyyal Corporation
Sept 11, 2017 21:00 HKT/SGT
Loyyal partners with MyList to increase e-Gift Card sales through blockchain efficiencies
Aug 28, 2017 20:30 HKT/SGT
Loyyal expands Board of Directors with hospitality executive Thom Kozik
June 20, 2017 06:00 HKT/SGT
Loyyal Closes Series A Capital Raise
June 15, 2017 06:00 HKT/SGT
Loyyal Closes Series A Capital Raise
Mar 3, 2017 23:00 HKT/SGT
Loyyal's first Hong Kong-based client, Quidam, to leverage blockchain to expand into China
Dec 12, 2016 20:00 HKT/SGT
Loyyal signs with Dubai Holding to bring the future forward faster through the Dubai Future Accelerators programme
Oct 7, 2016 21:00 HKT/SGT
Loyyal Selected to Participate in the Inaugural Dubai Future Accelerators Program
More news >>