| | |
| --- | --- |
| Monday, 6 March 2017, 09:58 HKT/SGT | |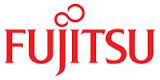 Source: Fujitsu Ltd
Latest GPU-equipped supercomputer to contribute to world-leading research on innovative artificial intelligence



TOKYO, Mar 6, 2017 - (JCN Newswire) -

Fujitsu today announced that it has received RIKEN's order for the "Deep learning system," which in terms of operations will be one of the largest-scale supercomputers in Japan specializing in AI research. The RIKEN Center for Advanced Intelligence Project will use the new system, scheduled to go online in April 2017, as a platform to accelerate R&D into AI technology.

The system's total theoretical processing performance will reach 4 petaflops(1). The system will be comprised of two server architectures, with 24 of NVIDIA DGX-1 servers and 32 FUJITSU Server PRIMERGY RX2530 M2 servers, along with a high-reliability, high-performance storage system.

Fujitsu is leveraging the extensive know-how that it and Fujitsu Laboratories Ltd. have in high-performance computing development and AI research to build and operate one of Japan's most advanced AI research systems. The company will also provide support for R&D that utilizes the system, thereby contributing to the creation of a future society in which AI is used to find solutions to a variety of social issues.

http://www.acnnewswire.com/topimg/Low_FujitsuRIKENAI.jpg
Deep learning system

About the Deep learning system

The new system will be used at the Center for Advanced Intelligence Project to accelerate R&D into base technologies for innovative AI and the development of technologies that work to support such fields as regenerative medicine and manufacturing, and that into the future enable real-world implementation of solutions to social issues, including healthcare for the elderly, management of aging infrastructure, and response to natural disasters. The Center for Advanced Intelligence Project, which has an integrated R&D system for everything from basic research to public implementation, advances joint research with researchers in a variety of universities, research institutes, clinical medical organizations, and in the world of industry. The new system will support AI researchers in Japan, and will become a core system that spurs on breathtaking advances in research that realizes innovative AI for the world.

Overview of the Deep learning system

The system is comprised of two server architectures specialized for deep learning using the latest CPUs and GPUs, and a storage system; it is being installed in Fujitsu's Yokohama datacenter, a robust facility with cutting-edge security. Along with the standard DGX-1 deep learning software environment which NVIDIA provides in a public cloud, Fujitsu integrated a customized software environment for use in a secure on-site network. The system has operations management functions for easily and flexibly creating and reproducing calculation execution environments and the security and reliability for processing data of high importance, such as personal and intellectual property data.

Configuration of Deep learning system

1. Computation server

With 24 NVIDIA DGX-1 servers, each including eight of the latest NVIDIA Tesla P100 accelerators and integrated deep learning software, and 32 FUJITSU Server PRIMERGY RX2530 M2 servers, the system has a total theoretical performance of more than 4 petaflops (when performing half-precision floating-point calculations).

In building the system, an early deployment and evaluation of DGX-1 was performed at Fujitsu laboratories.

2. Storage system

The file system runs FUJITSU Software FEFS, high-performance scalable file system software, on six FUJITSU Server PRIMERGY RX2540 M2 PC servers, eight FUJITSU Storage ETERNUS DX200 S3 storage systems, and one FUJITSU Storage ETERNUS DX100 S3 storage system to provide the IO processing demanded by deep learning analysis.

Endorsement

Comments from Jim McHugh, VP and General Manager at NVIDIA

"NVIDIA DGX-1, the world's first all-in-one AI supercomputer, is designed to meet the enormous computational needs of AI researchers. Powered by 24 DGX-1s, the RIKEN Center for Advanced Intelligence Project's system will be the most powerful DGX-1 customer installation in the world. Its breakthrough performance will dramatically speed up deep learning research in Japan, and become a platform for solving complex problems in healthcare, manufacturing and public safety."

(1) Petaflops
Short for peta floating point operations per second. Peta is an SI prefix indicating one quadrillion, or 1015, so this indicates one quadrillion floating point operations per second.


About Fujitsu Ltd

Fujitsu is the leading Japanese information and communication technology (ICT) company, offering a full range of technology products, solutions, and services. Approximately 155,000 Fujitsu people support customers in more than 100 countries. We use our experience and the power of ICT to shape the future of society with our customers. Fujitsu Limited (TSE: 6702) reported consolidated revenues of 4.5 trillion yen (US$40 billion) for the fiscal year ended March 31, 2017. For more information, please see http://www.fujitsu.com.

* Please see this press release, with images, at:
http://www.fujitsu.com/global/about/resources/news/press-releases/

Contact:

Fujitsu Limited
Public and Investor Relations
Tel: +81-3-3215-5259
URL: www.fujitsu.com/global/news/contacts/


Mar 6, 2017 09:58 HKT/SGT
Source: Fujitsu Ltd
Fujitsu Ltd (TSE: 6702)
Topic: Press release summary
Sectors: Enterprise IT
http://www.acnnewswire.com
From the Asia Corporate News Network
Copyright © 2018 ACN Newswire. All rights reserved. A division of Asia Corporate News Network.
Fujitsu Ltd
June 22, 2018 10:17 HKT/SGT
Fujitsu Enhances Cloud Services Portfolio to Support the Digital Transformation of Customer Businesses
June 21, 2018 13:19 HKT/SGT
Fujitsu Completes Post-K Supercomputer CPU Prototype, Begins Functionality Trials
June 20, 2018 09:33 HKT/SGT
Fujitsu Launches Edge Product Certification Program for "COLMINA" Manufacturing Solution
June 14, 2018 16:42 HKT/SGT
Mobile Industry Works Together to Deliver Complete 5G System Standard on Time
June 13, 2018 10:20 HKT/SGT
University of Tokyo's RCAST, Fujitsu, and Kowa Successfully Create Promising New Compounds to Fight Drug-Resistant Cancer
June 12, 2018 10:08 HKT/SGT
Fujitsu Sports-Analytics Specialist RUN.EDGE Commences Operations
June 6, 2018 10:19 HKT/SGT
Fujitsu Launches "Blockchain Asset Service," Leverages User Transaction Data to Promote Regional Revitalization
May 31, 2018 10:14 HKT/SGT
Fujitsu Sales of PalmSecure Sensors Hit One Million Mark
May 30, 2018 16:04 HKT/SGT
Fujitsu Named "Competitive IT Strategy Company" for 2018
May 30, 2018 10:19 HKT/SGT
Fujitsu Develops Design Technology Using AI for Magnetic Material Geometries
More news >>