| | |
| --- | --- |
| Monday, 3 April 2017, 08:53 HKT/SGT | |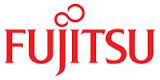 Source: Fujitsu Ltd
Easily deployed to a variety of industries, simplifying expansion of cardless payments and similar systems



TOKYO, Apr 3, 2017 - (JCN Newswire) -

Fujitsu has announced that it will in April 2017 commence availability of the Fujitsu Security Solution Personal Authentication Platform AuthConductor Server, software for adding palm vein authentication functionality to business system environments-both on-premises and cloud services-of customers in a variety of business categories.

Implementing this product enables cohesive operation and management of palm vein authentication information, allowing customers to integrate personal authentication among the many processes of their systems. In addition, the software makes it easy to switch from existing authentication using magnetic cards or IC chip cards to palm vein authentication, which contributes to the promotion of contactless operation when using bank ATMs or paying with credit cards.

Going forward, Fujitsu will make this software available for use in finance, as well as for entrance gates at facilities, ticket machines, and industrial equipment, among other applications.

Background

In recent years, society has been plagued with information leaks and unauthorized money transfers due to unauthorized system logins, leading to demand for biometric authentication technology as an authentication method that reliably verifies the identity of the user while improving user convenience. However, it is difficult to cohesively build and operate multiple systems due to the necessity of building management functionality for biometrics, such as vein information, into each system, which has created a demand for integrated biometric information management software that can also support large scale systems.

Features of the New Product

AuthConductor Server offers both highly accurate user authentication functionality, using the Fujitsu Biometric Authentication PalmSecure palm vein authentication device(1), as well as functionality for cohesively managing and using the biometric information used for authentication. The software can be applied for authenticating employees in companies that use internal business systems, as well as for authenticating users of the services the company provides.

http://www.acnnewswire.com/topimg/Low_FujitsuAuthConductor.jpg
Figure 1: Configuration of AuthConductor Server System

1. Easy to incorporate into business systems

Previous personal authentication software was primarily used in specific security applications, such as in authenticating PC logins. With AuthConductor Server, however, using connections with enterprise software and web APIs, it is now easy to incorporate palm vein authentication functionality into multiple business systems for customers across various business categories, including bank ATMs and connecting with payment devices. Because it is possible to build an independent, individual authentication environment for each business system, this software enables flexible system construction suited to the customer's environment.

2. Integrated management of biometric information using advanced security technology

This software can cohesively manage biometric information stored in each authentication environment, so it is unnecessary to spend time and effort managing the use of palm vein information for each system. In addition, by adopting advanced security technologies(2), including adoption of encryption methods recommended on the CRYPTREC Ciphers List(3) and decentralization of the database that stores the biometric information, this system protects biometric information with secure management technology.

3. Future development

Fujitsu is currently exploring the option of offering a cloud-based palm vein authentication service(4) to remotely authenticate the users of customer systems, by storing the biometric information for large numbers of users, in excess of tens of thousands of people, on Fujitsu Cloud Service K5.

Pricing and Availability
http://www.acnnewswire.com/topimg/Low_FujitsuAuthConductorPricing.jpg

Sales Target

500 million yen over the next three years (including related software and system integration services).

(1) Fujitsu Biometric Authentication PalmSecure palm vein authentication device
http://www.fujitsu.com/jp/group/frontech/en/
(2) Advanced security technologies
A collaborative initiative between Fujitsu and Fujitsu Laboratories Ltd.
(3) CRYPTREC (Cryptography Research and Evaluation Committees) Ciphers List
A ciphers list formulated by Japan's Ministry of Internal Affairs and Communications (MIC) and Ministry of Economy, Trade and Industry (METI) that is to serve as a reference in procurement for e-government. http://www.cryptrec.go.jp/english/list.html
(4) Cloud-based palm vein authentication service
A collaborative initiative between Fujitsu and Fujitsu Laboratories Ltd.


About Fujitsu Ltd

Fujitsu is the leading Japanese information and communication technology (ICT) company, offering a full range of technology products, solutions, and services. Approximately 155,000 Fujitsu people support customers in more than 100 countries. We use our experience and the power of ICT to shape the future of society with our customers. Fujitsu Limited (TSE: 6702) reported consolidated revenues of 4.5 trillion yen (US$40 billion) for the fiscal year ended March 31, 2017. For more information, please see http://www.fujitsu.com.

* Please see this press release, with images, at:
http://www.fujitsu.com/global/about/resources/news/press-releases/

Contact:

Fujitsu Limited
Public and Investor Relations
Tel: +81-3-3215-5259
URL: www.fujitsu.com/global/news/contacts/


Apr 3, 2017 08:53 HKT/SGT
Source: Fujitsu Ltd
Fujitsu Ltd (TSE: 6702)
Topic: Press release summary
Sectors: Enterprise IT
http://www.acnnewswire.com
From the Asia Corporate News Network
Copyright © 2018 ACN Newswire. All rights reserved. A division of Asia Corporate News Network.
Fujitsu Ltd
June 22, 2018 10:17 HKT/SGT
Fujitsu Enhances Cloud Services Portfolio to Support the Digital Transformation of Customer Businesses
June 21, 2018 13:19 HKT/SGT
Fujitsu Completes Post-K Supercomputer CPU Prototype, Begins Functionality Trials
June 20, 2018 09:33 HKT/SGT
Fujitsu Launches Edge Product Certification Program for "COLMINA" Manufacturing Solution
June 14, 2018 16:42 HKT/SGT
Mobile Industry Works Together to Deliver Complete 5G System Standard on Time
June 13, 2018 10:20 HKT/SGT
University of Tokyo's RCAST, Fujitsu, and Kowa Successfully Create Promising New Compounds to Fight Drug-Resistant Cancer
June 12, 2018 10:08 HKT/SGT
Fujitsu Sports-Analytics Specialist RUN.EDGE Commences Operations
June 6, 2018 10:19 HKT/SGT
Fujitsu Launches "Blockchain Asset Service," Leverages User Transaction Data to Promote Regional Revitalization
May 31, 2018 10:14 HKT/SGT
Fujitsu Sales of PalmSecure Sensors Hit One Million Mark
May 30, 2018 16:04 HKT/SGT
Fujitsu Named "Competitive IT Strategy Company" for 2018
May 30, 2018 10:19 HKT/SGT
Fujitsu Develops Design Technology Using AI for Magnetic Material Geometries
More news >>