| | |
| --- | --- |
| Monday, 17 April 2017, 13:08 HKT/SGT | |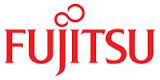 Source: Fujitsu Ltd
Launch of world's lightest notebook, new lineup enhanced with the latest processors to support customer operations



TOKYO, Apr 17, 2017 - (JCN Newswire) -

Fujitsu Limited and Fujitsu Client Computing Limited today announced the release of six new enterprise models across six product series. The new models are being rolled out in stages from mid-April in Japan.

In its Fujitsu Tablet ARROWS Tab series of tablets, Fujitsu is offering the new 10.1" ARROWS Tab Q507/P-SP tablet, featuring Fujitsu Biometric Authentication Slide Passport(1), the world's first tablet to incorporate Fujitsu's slide-style palm vein authentication functionality.

In the Fujitsu Notebook LIFEBOOK and Fujitsu Desktop ESPRIMO product series, models featuring the latest 7th generation Intel Core processor family have been added to the lineup, while in the Fujitsu Workstation CELSIUS series, Fujitsu is launching the new CELSIUS H970 mobile workstation, featuring a 17.3" full HD LCD display.
In the Fujitsu Thin Client FUTRO series, Fujitsu is strengthening its lineup with the launch of the FUTRO MU937 mobile notebook device, the world's lightest, at a weight of just 799g(2).

The Fujitsu Group is supporting the operations of its customers across a variety of industries by expanding the functionality of its various product lines.

Main Features of the New Products

1. Compact tablet with "Slide Passport," world's first slide-style palm vein authentication function

As part of its ARROWS Tab series of windows tablets, Fujitsu has launched the new ARROWS Tab Q507/P-SP, a 10.1" compact and light tablet featuring Slide Passport, a slide-style palm vein authentication functionality offering both strong security and convenience. With the simple action of sliding your hand along the guides displayed on the tablet's touchscreen, the small slide-style palm vein sensor installed in the tablet's frame will read and authenticate the pattern of veins in your hand. The technology in this sensor was developed by Fujitsu Limited and Fujitsu Laboratories Ltd., and by adopting an 8mm optical unit that Dai Nippon Printing Co., Ltd. has been able to mass produce, it became possible to mount it in the narrow frame of a tablet. In addition, the tablet features both water resistance (IPX4) and dust resistance (IP5X)(3), enabling use in a variety of business situations.

http://www.acnnewswire.com/topimg/Low_FujitsuSlidePassport.jpg
ARROWS Tab Q507/P-SP

2. Enhanced both the LIFEBOOK series of notebooks and the ESPRIMO series of desktop PCs

Fujitsu has enhanced its lineup with one new model in its LIFEBOOK series and two new models in its ESPRIMO series, offering the latest seventh generation Intel Core processor family in the 13.3" LIFEBOOK S937/P ultra-mobile notebook, the multifunction ESPRIMO D587/R desktop model, and the ultra-small ESPRIMO Q556/R desktop model.

http://www.acnnewswire.com/topimg/Low_FujitsuLIFEBOOKseries.jpg
LIFEBOOK and ESPRIMO

3. CELSIUS H970 mobile workstation, featuring a large 17.3" full HD high performance screen

Fujitsu has expanded its lineup of mobile notebooks in the CELSIUS series of workstations, launching the 17.3" CELSIUS H970 mobile workstation, featuring either the latest seventh generation Intel Core processor family or the Intel Xeon E3-1500 v6 family. Because it can be equipped with the NVIDIA Quadro P4000, the latest 3D graphics card supporting the VR Ready logo, the workstation can quickly and easily handle applications such as the latest CAD, CAE(4), and analytical simulations. With a large, 17.3" screen and top-level graphics performance, this workstation offers a pleasant, stress-free work environment, even on the go.

http://www.acnnewswire.com/topimg/Low_FujitsuCELSIUSH970.jpg
CELSIUS H970

4. FUTRO MU937 13.3" mobile thin client, providing robust security and astonishingly light

Fujitsu is launching the world's lightest 13.3" mobile thin client, the FUTRO MU937, offering increased portability, with a weight of 799g and thickness of 15mm. Despite its extremely light body, it has cleared several strict tests, including pressure durability testing and drop testing(5), offering both lightness and toughness. On the security front, in addition to the fingerprint sensor included as standard, it can also include a palm vein sensor (PalmSecure series) by custom order. By offering astonishing mobility and strong security, Fujitsu is supporting initiatives to transform how people work.

http://www.acnnewswire.com/topimg/Low_FujitsuFUTROMU937.jpg
FUTRO MU937

Pricing and Availability
http://www.acnnewswire.com/topimg/Low_FujitsuPCTabletPricing.jpg

(1) Slide Passport
Fujitsu's name for the technology that reads the palm vein pattern as the user slides his or her hand, and verifies the pattern of palm veins. Palm vein data is not cross-compatible with the PalmSecure series of palm vein sensors.
(2) World's lightest at a weight of 799g
Weight of the standard model. World's lightest among 13.3" thin client devices, according to research by Fujitsu as of April 17, 2017.
(3) Water resistant (IPX4) and Dust Resistant (IP5X)
The IPX4 designation is defined as protecting against flying droplets of water. It indicates that the tablet can function normally after being sprayed with water from a sprinkler nozzle at a rate of 10 liters per minute from each nozzle for a period of at least 10 minutes from every direction. IP5X indicates that the device can be placed in an apparatus with agitated dust particles with a diameter of 75 micrometre or less for 8 hours and continue to function and be used safely.
(4) CAE
Computer aided engineering. Computer systems which support the design and development process for industrial products.
(5) Cleared a difficult regimen of tests, including pressure durability testing and drop testing
This does not guarantee it will not break or fail.


About Fujitsu Ltd

Fujitsu is the leading Japanese information and communication technology (ICT) company, offering a full range of technology products, solutions, and services. Approximately 155,000 Fujitsu people support customers in more than 100 countries. We use our experience and the power of ICT to shape the future of society with our customers. Fujitsu Limited (TSE: 6702) reported consolidated revenues of 4.5 trillion yen (US$40 billion) for the fiscal year ended March 31, 2017. For more information, please see http://www.fujitsu.com.

* Please see this press release, with images, at:
http://www.fujitsu.com/global/about/resources/news/press-releases/

Contact:

Fujitsu Limited
Public and Investor Relations
Tel: +81-3-3215-5259
URL: www.fujitsu.com/global/news/contacts/


Apr 17, 2017 13:08 HKT/SGT
Source: Fujitsu Ltd
Fujitsu Ltd (TSE: 6702)
Topic: Press release summary
Sectors: Electronics, Enterprise IT
http://www.acnnewswire.com
From the Asia Corporate News Network
Copyright © 2018 ACN Newswire. All rights reserved. A division of Asia Corporate News Network.
Fujitsu Ltd
Feb 22, 2018 10:40 HKT/SGT
Businesses in Singapore Remain Confident about Digital Transformation, but Worry about Progress with Digital Technology
Feb 21, 2018 11:53 HKT/SGT
Fujitsu to Provide Customer Contact Point Platform to Shizuoka Bank for the Realization of Digital Banking Services
Feb 21, 2018 11:23 HKT/SGT
Fujitsu Group Environmental Report 2017 Wins the Grand Award of Global Warming Countermeasures Report (Japanese Environment Minister's Award)
Feb 20, 2018 09:46 HKT/SGT
Fujitsu Commences Sales of IoT Service Platform "SMAVIA," Accelerating Digital Transformation in Retail and Distribution
Feb 16, 2018 10:03 HKT/SGT
Fujitsu Launches Biometric Authentication Software "AuthConductor Client" for PCs
Feb 13, 2018 10:27 HKT/SGT
Fujitsu in Trials with Tokyo's Kita City to Streamline Use of AI in Nursing Care Insurance Processing
Feb 1, 2018 10:08 HKT/SGT
Fujitsu and Polaris Reach Share Transfer Agreement for the Reorganization of Fujitsu's Mobile Device Business
Jan 30, 2018 11:20 HKT/SGT
Fujitsu Initiates Joint Research with Recruit Communications on Marketing Technologies Using "Digital Annealer"
Jan 24, 2018 10:41 HKT/SGT
Kyoto University and Fujitsu Launch Joint Research Project to Advance Medicine through the Use of AI
Jan 19, 2018 16:24 HKT/SGT
Fujitsu Enhances Personal Data Protections to Respond to the General Data Protection Regulation
More news >>