| | |
| --- | --- |
| Tuesday, 18 April 2017, 10:28 HKT/SGT | |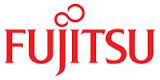 Source: Fujitsu Ltd



TOKYO, Apr 18, 2017 - (JCN Newswire) -

Fujitsu Limited and Grid Inc. today announced a partnership agreement to jointly develop AI services combining Human Centric AI Zinrai, Fujitsu's AI technology, with ReNom, Grid's machine learning and deep learning framework.

"Zinrai" encapsulates the systemized AI-related knowledge and technologies Fujitsu has accumulated for over 30 years. Now, in tandem with offering Fujitsu AI Solution Zinrai Platform Service, a platform supporting customer use of AI, Fujitsu is actively working to expand an ecosystem based on partnerships with companies that possess exceptional AI technology.

Developed by Grid, ReNom is a framework for AI development incorporating libraries with a variety of highly practical algorithms, such as deep learning algorithms, optimization algorithms(1), and generative models(2). Because ReNom makes it easy for non-experts to build AI just by combining the parts of the library required without any complex programming, the time required to build an AI system can be reduced by over 40% compared to building one with a particular objective from scratch.

Based on the new agreement, starting from April 2017 the two companies will use ReNom to build systems for customers to use AI.

Moreover, the two companies will jointly develop new services combining Zinrai and ReNom, which will become part of the Zinrai Platform Service that Fujitsu provides as both cloud and on-premises services.

In addition, with the aim of expanding their mutual business through this partnership, the two companies will also consider actively exchanging personnel to jointly promote projects with customers and to share AI-related knowledge and expertise.

The two companies will provide a variety of services that combine Grid's machine learning and deep learning technologies and expertise with Fujitsu's enormous customer base in Japan and comprehensive ICT capabilities, including AI. In so doing, they will contribute to the business transformation of customers in a variety of fields, including manufacturing, retail and distribution, and help them to create new businesses.

This partnership is one result of the third round of the MetaArc Venture Program, a part of Fujitsu's open innovation initiatives, which provides opportunities for alignment between Fujitsu's business units and startups.

Related Websites: http://www.fujitsu.com/global/vision/human-centric-ai/

(1) Optimization algorithms
Algorithms that find the approximate optimal solution among unlimited options given various conditions, limitations and constraints.
(2) Generative models
Algorithms for generating data by inferring a probability distribution (mechanism) for how data were generated.

About Grid Inc.

Grid develops and offers ReNom, its machine learning and deep learning framework. One of Japan's leading venture-backed technologies companies, Grid combines various algorithms needed for machine learning, including conventional statistical methods, deep learning, dQN, MP, CVAE, and DDPG, to build its business of solving a variety of problems relating to social infrastructure. URL: http://www.gridpredict.jp/en/.


About Fujitsu Ltd

Fujitsu is the leading Japanese information and communication technology (ICT) company, offering a full range of technology products, solutions, and services. Approximately 155,000 Fujitsu people support customers in more than 100 countries. We use our experience and the power of ICT to shape the future of society with our customers. Fujitsu Limited (TSE: 6702) reported consolidated revenues of 4.5 trillion yen (US$40 billion) for the fiscal year ended March 31, 2017. For more information, please see http://www.fujitsu.com.

* Please see this press release, with images, at:
http://www.fujitsu.com/global/about/resources/news/press-releases/

Contact:

Fujitsu Limited
Public and Investor Relations
Tel: +81-3-3215-5259
URL: www.fujitsu.com/global/news/contacts/


Apr 18, 2017 10:28 HKT/SGT
Source: Fujitsu Ltd
Fujitsu Ltd (TSE: 6702)
Topic: Press release summary
Sectors: Enterprise IT
http://www.acnnewswire.com
From the Asia Corporate News Network
Copyright © 2018 ACN Newswire. All rights reserved. A division of Asia Corporate News Network.
Fujitsu Ltd
May 24, 2018 10:18 HKT/SGT
Fujitsu Wins Hokkaido University Order for Large-scale, Interdisciplinary Computing System
May 15, 2018 11:00 HKT/SGT
Fujitsu Quantum-Inspired Digital Annealer Cloud Service to Rapidly Resolve Combinatorial Optimization Problems
May 14, 2018 13:13 HKT/SGT
Fujitsu Puts Blockchain to Use for "Virtuora DX" Data Distribution and Utilization Service
May 14, 2018 10:09 HKT/SGT
Fujitsu and Nippan Jointly Develop "SeleBoo" Book Selection Service Using AI
May 9, 2018 11:07 HKT/SGT
Fujitsu Bolsters Global Managed Security Service for Comprehensive Defense against Diversifying Cyberattacks
May 8, 2018 09:29 HKT/SGT
Fujitsu and Kofax Partner to Improve Business Efficiency with RPA
May 7, 2018 10:36 HKT/SGT
Fujitsu Develops Molecular Simulation Technology to Effectively Create New Drug Candidates
Apr 24, 2018 10:20 HKT/SGT
Fujitsu Control System Deployed to CTA, World's Largest-Scale Gamma Ray Observatory, Commences Operations
Apr 20, 2018 15:41 HKT/SGT
Fujitsu Upgrades RIKEN's AI Research Computer "RAIDEN;" Reaches Top Tier of Processing Performance in Japan
Apr 19, 2018 10:23 HKT/SGT
Fujitsu and Asahi Shuzo Launch Trial to Brew Sake Using Predictive AI
More news >>