| | |
| --- | --- |
| Wednesday, 7 June 2017, 14:53 HKT/SGT | |


Source: Honda
- Striving to provide new value to enhance the quality of people's lives, Honda accelerates open innovation in China that utilizes AI, big data and robotics technologies -



SHANGHAI, June 7, 2017 - (JCN Newswire) -

Honda Motor Co., Ltd. today unveiled various technologies at the CES Asia 2017, the consumer electronics and consumer technology tradeshow that started today in Shanghai, China, where Honda is exhibiting under the theme of the "Cooperative Mobility Ecosystem."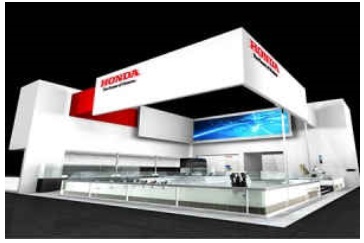 Honda booth at CES ASIA 2017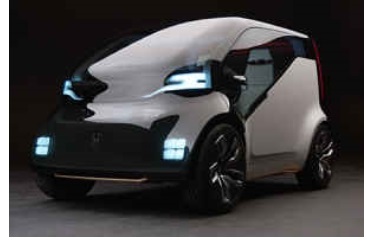 Honda NeuV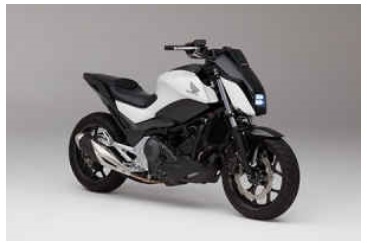 Honda Riding Assist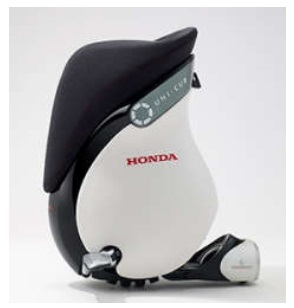 UNI-CUB beta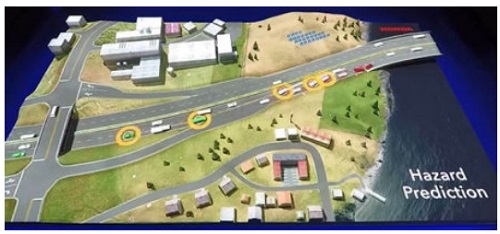 Safe Swarm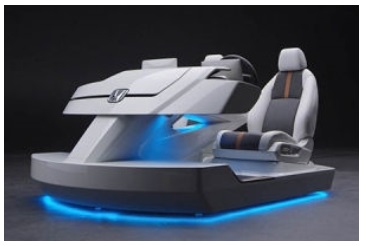 Honda HMI Concept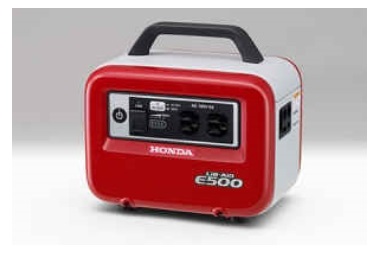 LiB-AID E500



Technologies on display include: 1) Honda NeuV, a concept EV commuter equipped with AI technology called an "emotion engine"(1) as well as an automated driving function and 2) Honda Riding Assist, a concept motorcycle that applies Honda's original balance control technology amassed through robotics research.

Striving to provide new value to enhance the quality of people's lives, Honda will accelerate open innovation that utilizes AI, big data and robotics technologies.

Outline of speech delivered by Tsutomu Wakitani, Chief Operating Officer, R&D Center X:

- In the past, Honda had transformed society with its MONO-ZUKURI, the art of making things. However, from now forward, KOTO-ZUKURI, the art of creating new experiences will become increasingly crucial.
- Honda will create new value by offering products and services that help people get connected with others and make an emotional connection with customers by utilizing software technologies such as AI and big data and new technologies such as robotics, in addition to traditional mechanical engineering technologies that focus on hardware.
- Honda established Honda R&D Innovations in Silicon Valley in April of this year as a new company which will focus on accelerating Honda open innovation efforts on a global basis.
- Moreover, in order to pursue value creation in new fields, Honda established R&D Center X in April of this year as a new R&D operation separate from existing motorcycle, automobile, power products and HondaJet business units. Initially, R&D Center X will focus mainly on robotics and the underlying AI technologies. However, R&D Center X is planning to flexibly change its target areas along with changes that happen in the real world.
- Honda R&D Innovation Lab Tokyo established in Japan in the fall of last year, plays a role as a venue for Honda engineers and researchers to collaborate with experts and researchers from outside Honda, which will help accelerate R&D Center X's research and development of artificial intelligence technologies toward practical applications.
- Honda will accelerate its open innovations also in China where changes are happening in the areas of IT and electrification at a world-leading speed.

http://www.acnnewswire.com/topimg/Low_HondaCES2017.jpg
Honda booth at CES ASIA 2017

Key items on display

Honda NeuV

A concept automated EV commuter vehicle equipped with artificial intelligence (AI) technology called an "emotion engine." NeuV makes judgments about the driver's state of stress based on facial expressions and/or tone of voice and provides assistance to the driver to support safe driving. Moreover, NeuV will learn the lifestyle and driver preferences and suggest different options depending on the situation. Furthermore, when it is not in use by the owner, and with the owner's permission, NeuV will self-drive and offer ride sharing to other people. With NeuV, Honda explores the potential of mobility products which will be extended with automated driving technologies and AI.

http://www.acnnewswire.com/topimg/Low_HondaNeuV.jpg
Honda NeuV

Honda Riding Assist

Honda Riding Assist is an experimental motorcycle model Honda developed by applying proprietary balance control technologies Honda amassed through its research into humanoid robots represented by Honda's ASIMO bipedal humanoid robot. Honda exhibited the world premiere of this concept model at CES 2017.

With or without a rider, Honda Riding Assist self-balances and stands on its own. Even when the rider loses balance to a certain degree, the motorcycle maintains its balance on its own and mitigates wobbling during low-speed riding and stopping and the risk of a fall while handing the motorcycle. At the same time, during normal riding, Honda Riding Assist realizes maneuverability equivalent to that of existing motorcycle models. Honda Riding Assist is Honda's proposal to make touring and everyday use of motorcycles more fun.

http://www.acnnewswire.com/topimg/Low_HondaRidingAssist.jpg
Honda Riding Assist

UNI-CUB beta

UNI-CUB beta is a personal mobility product developed with the theme of "harmony with people" and is usable in spaces where people come and go. With Honda's proprietary balance control technologies, UNI-CUB beta enables freedom of moving forward, backward, laterally and diagonally simply by shifting body weight. UNI-CUB beta is equipped with ROS (Robot Operating System) compatible API(2) which made it possible to operate the device remotely, so that it can be used in many ways including unmanned delivery service or to usher guests on pre-programmed routes. Honda will strive to expand the new potential of this personal mobility device, which can be utilized as a "ridable IoT(3)" in various creative ways.

http://www.acnnewswire.com/topimg/Low_HondaUNICUB.jpg
UNI-CUB beta

Safe Swarm

Inspired by the natural world, the "Safe Swarm" concept represents Honda's proposal to realize smooth traffic flow - replicating the behavior of a school of fish - using connected car technologies(4). With this Safe Swarm concept, Honda is striving to realize a mobility society where the entire traffic flow, not just individual vehicles, will be safe and smooth. The concept uses vehicle-to-vehicle communications to share information about road conditions and any obstacles en route and prevents traffic congestion by assisting the driver to merge and lane change at the appropriate speed and timing by analyzing vehicle speeds during merging and lane changing.

http://www.acnnewswire.com/topimg/Low_HondaSafeSwarm.jpg
Safe Swarm

Honda HMI Concept

Honda HMI Concept is Honda's proposal of a new driving environment that makes comfortable and safe driving possible. It includes an image recognition system that enables automated driving as well as a new interface that combines the strengths of a touch screen and remote controller.

http://www.acnnewswire.com/topimg/Low_HondaHMIConcept.jpg
Honda HMI Concept

LiB-AID E500(5)

Featuring Honda's original sinewave inverter, the Lib-AID E500 portable battery inverter power source supplies high-quality electricity equivalent to that of household power grid. Taking advantage of the convenience of a portable device, LiB-AID E500 offers new value which helps people in their everyday life by supplying electricity with no emissions for various occasions including outdoor use.

http://www.acnnewswire.com/topimg/Low_HondaLiBAIDE500.jpg
LiB-AID E500

(1) The "emotion engine" is a set of AI technologies developed by cocoro SB Corp., which enable machines to artificially generate their own emotions. SoftBank and Honda are conducing joint research into this function of generating emotions.
(2) API: Application Programing Interface
(3) IoT: Internet of Things. Various things in our society embedded with a commutation function connect to internet or to each other to enable various functions such as autonomous control and remote operation.
(4) Internet-connected and vehicle-to-vehicle (V2V) communication automotive technologies
(5) Planned production model for Japan market


About Honda

Honda Motor Co., Ltd. (TSE:7267 / NYSE:HMC / LSE:HNDA) is one of the leading manufacturers of automobiles and power products and the largest manufacture of motorcycles in the world. Honda has always sought to provide genuine satisfaction to people worldwide. The result is more than 120 manufacturing facilities in 30 countries worldwide, producing a wide range of products, including motorcycles, ATVs, generators, marine engines, lawn and garden equipment and automobiles that bring the company into contact with over 19 million customers annually.

For more information, please visit http://world.honda.com.

Contact:
Honda
Media Inquiries


[email protected]


+81-3-5412-1512


June 7, 2017 14:53 HKT/SGT
Source: Honda
Topic: Press release summary
Sectors: Automotive
http://www.acnnewswire.com
From the Asia Corporate News Network
Copyright © 2020 ACN Newswire. All rights reserved. A division of Asia Corporate News Network.
Honda
Sept 15, 2020 11:23 HKT/SGT
Overview of Honda and Acura Exhibits for the 2020 Beijing International Automotive Exhibition (Auto China 2020)
Sept 9, 2020 11:21 HKT/SGT
HondaJet Elite Delivered to Red Bull Formula 1 Racing Team Scuderia AlphaTauri
Sept 4, 2020 08:46 HKT/SGT
Honda and General Motors Sign MoU Toward Establishing a Strategic Alliance in North America
Aug 28, 2020 16:17 HKT/SGT
Honda Sets Monthly Records for Automobile Production Overseas and in China
Aug 5, 2020 17:45 HKT/SGT
Honda's Consolidated Financial Summary for the Fiscal Q1 Ended June 30, 2020 and Forecasts for the FY Ending March 31, 2021
July 30, 2020 14:26 HKT/SGT
Honda Sets Monthly Records for Automobile Production in China
July 13, 2020 11:48 HKT/SGT
CATL and Honda Sign Agreement to Form Comprehensive Strategic Alliance on Batteries for New Energy Vehicles
July 7, 2020 13:37 HKT/SGT
HSPP Announces Corporate Name Change to Honda India Power Products Limited
June 29, 2020 16:35 HKT/SGT
Honda Releases Production, Sales and Export Results in May 2020
June 11, 2020 08:59 HKT/SGT
Honda Establishes Hynex Mobility Service, a New Joint Venture Company, to Accelerate Advancements Toward Next-generation Connected Services Business in China
More news >>