| | |
| --- | --- |
| Thursday, 29 June 2017, 16:06 HKT/SGT | |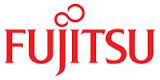 Source: Fujitsu Ltd



TOKYO, June 29, 2017 - (JCN Newswire) -

Fujitsu and SUSE today announced the launch of a new premium Linux support service, "SUSE Business Critical Linux," which will be exclusively offered by Fujitsu over the next 12 months. Fujitsu has selected SUSE as its preferred Linux partner for this new premium Linux support service, which will be offered based on the two companies' strategic alliance concerning open-source product development and support, announced in November 2016.

With the accelerated adoption of Linux operating systems by enterprises worldwide, demand for higher-level support services is growing, especially in mission-critical areas where applications such as in-memory databases are running on Linux platforms. "SUSE Business Critical Linux" will be provided jointly by Fujitsu and SUSE to address customers' evolving needs with a highly reliable, 24/7 support framework that significantly extends current support periods, from five years to up to eight years per SUSE service pack.

This exclusive offering provides business customers with one-stop shopping, including Fujitsu-manufactered servers and other hardware. Together, Fujitsu and SUSE will help customers cut risks, ensure around-the-clock application availability and long-term application stability, and optimize maintenance schedules and costs.

Katsue Tanaka, SVP, Head of Platform Software Business Unit at Fujitsu Limited, says: "We are pleased to announce 'SUSE Business Critical Linux' as an outcome of the strategic alliance with SUSE. This new support ensures the highly reliable and secure computing environment required in mission-critical systems, and the offering further extends and strengthens the existing strategic partnership between SUSE and Fujitsu."

Rupert Lehner, Head of Enterprise Platform Services at Fujitsu EMEIA, says: "We're proud to introduce this unique service offering to customers worldwide. Open source business applications are rapidly evolving, and with this comes a growing demand for flexible, fast and secure support services that can meet organizations' enterprise requirements for maximum system reliability. Together with our preferred Linux partner, SUSE, we are committed to delivering open source-based solutions for the most challenging business environments. This service agreement takes our strategic partnership to a new level."

"The long-term support provided by SUSE with Fujitsu for mission-critical computing is big news for enterprise customers seeking always-on solutions that really are always on," said Phillip Cockrell, SUSE vice president of Worldwide Alliance Sales. "Mission-critical workloads demand the powerful technology and detailed, ongoing support and service this joint solution will provide."

The new service offering will help meet enterprise requirements for maximum data and application availability and rapid innovation in the data center, and will support the ever-increasing demands of mission-critical workloads.

Pricing and Availability

Fujitsu will make "SUSE Business Critical Linux" available in EMEIA and Japan from July 2017, to customers running "SUSE Linux Enterprise Server 12" and "SUSE Linux Enterprise Server 12 High Availability Extension." The service will subsequently be rolled out to other regions globally. Pricing varies according to region.

About SUSE

SUSE, a pioneer in open source software, provides reliable, interoperable Linux, cloud infrastructure and storage solutions that give enterprises greater control and flexibility. 25 years of engineering excellence, exceptional service and an unrivaled partner ecosystem power the products and support that help our customers manage complexity, reduce cost, and confidently deliver mission-critical services. The lasting relationships we build allow us to adapt and deliver the smarter innovation they need to succeed - today and tomorrow. For more information, visit www.suse.com.


About Fujitsu Ltd

Fujitsu is the leading Japanese information and communication technology (ICT) company, offering a full range of technology products, solutions, and services. Approximately 155,000 Fujitsu people support customers in more than 100 countries. We use our experience and the power of ICT to shape the future of society with our customers. Fujitsu Limited (TSE: 6702) reported consolidated revenues of 4.5 trillion yen (US$40 billion) for the fiscal year ended March 31, 2017. For more information, please see http://www.fujitsu.com.

* Please see this press release, with images, at:
http://www.fujitsu.com/global/about/resources/news/press-releases/

Contact:

SUSE Limited Liability Company
Kevan Barney
Phone: +1 801-861-2931
E-mail: kbarney@suse.com

Fujitsu Limited
Public and Investor Relations
Tel: +81-3-6252-2176
URL: www.fujitsu.com/global/news/contacts/

June 29, 2017 16:06 HKT/SGT
Source: Fujitsu Ltd
Fujitsu Ltd (TSE: 6702)
Topic: Press release summary
Sectors: Enterprise IT
http://www.acnnewswire.com
From the Asia Corporate News Network
Copyright © 2018 ACN Newswire. All rights reserved. A division of Asia Corporate News Network.
Fujitsu Ltd
July 23, 2018 11:48 HKT/SGT
Fujitsu and NPO SEEDS Asia in AR-Enabled Mobile App Trial to Measure Indian Flood Waters, Visualize Urban Flooding
July 20, 2018 09:13 HKT/SGT
Fujitsu Joins RE100, a Global Renewable Electricity Initiative
July 19, 2018 19:07 HKT/SGT
Academic, Corporate Collaboration Succeeds at World's Most Efficient Solar Power-Generated Hydrogen Production
July 12, 2018 19:49 HKT/SGT
AEON and Fujitsu Launch Field Trial of Cardless Payments Using Biometric Authentication Technology
July 12, 2018 19:37 HKT/SGT
Fujitsu Identifies Six Success Factors for Digital Transformation
July 12, 2018 19:07 HKT/SGT
Fujitsu Presents 'Digital Transformation of Banking Services' to Propose Future Banking Sector Business Models
June 26, 2018 09:24 HKT/SGT
Fujitsu-Developed "ABCI" System Takes 5th Place in TOP500, 8th in Green500 Supercomputer Rankings
June 22, 2018 10:17 HKT/SGT
Fujitsu Enhances Cloud Services Portfolio to Support the Digital Transformation of Customer Businesses
June 21, 2018 13:19 HKT/SGT
Fujitsu Completes Post-K Supercomputer CPU Prototype, Begins Functionality Trials
June 20, 2018 09:33 HKT/SGT
Fujitsu Launches Edge Product Certification Program for "COLMINA" Manufacturing Solution
More news >>