| | |
| --- | --- |
| Thursday, 13 July 2017, 10:00 HKT/SGT | |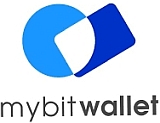 Source: mybitwallet
With Mybitwallet, overseas remittances are now available at 100JPY / 1USD / 1EUR, or just "One Coin"



SINGAPORE, July 13, 2017 - (ACN Newswire) -

E PROTECTIONS PTE LTD, a leading payment transfer service provider, has announced a "One-Coin Remittance" service based on economical flat fee rates. Starting on July 15th, customers can enjoy transfers between Mybitwallet DIGITAL WALLET accounts for a flat rate of only 100JPY / 1USD / 1EUR. Consumers, merchants and businesses will be able to transact both easily and efficiently, anywhere in the world, for only "One Coin".

When remittances occur across countries, the options available typically involve a bank or financial intermediary, carrying high bank and intermediary service charges. From July 15 Mybitwallet transactions will benefit from a flat-rate pricing structure of 100JPY / 1USD / 1EUR. E PROTECTIONS is pleased to provide customers these innovative, low-cost fees for sending and receiving payments anytime, anywhere through a "One-Coin Remittance" service fee program.

New service fees for "One-Coin Remittance"
Mybitwallet will introduce its flat-rate fee structure for remittances between users registered with Mybitwallet accounts for only 100JPY / 1USD / 1EUR per remittance. Currencies for remittance include the Japanese Yen, US Dollar and Euro.

Advantages of "One-Coin Remittance"
Worldwide, instant and secure, One-Coin Remittance will enable individuals and small businesses easier access to products and services provided in overseas markets. Customers will be able to use the service 24/7 in any part of the world, accessing foreign markets previously inaccessible due to transaction costs or collection issues, and to seamlessly collect payments from customers across the world.

1. Benefits for Consumers
Service fees for deposits and transfers will be significantly reduced in comparison to conventional service rates in the multiple currencies available on Mybitwallet's payment platform.
The new service fee structure will provide for daily user services including remittances to and from friends and families, both at home and abroad, and overseas shopping and purchases. Funds transferred across the Mybitwallet platform are available instantly for immediate, real-time transactions.

2. Benefits for Business owners and Merchant accounts
Service fees for funds collected by Business owners and Merchants will be significantly reduced.
Even as merchants transfer funds to customers for repayments or withdrawals, they can enjoy at the same flat rate of 100JPY / 1USD / 1EUR.

Our singular focus is on the product, and how our product is capable of improving and solving payment problems faced across the world.

About E PROTECTIONS

E PROTECTIONS PTE LTD, founded in Singapore in 2012, is a leading online payment solutions provider driven by a team of passionate disruptors determined to create a seamless payment platform for business owners around the world and their clients. Its mybitwallet DIGITAL WALLET was introduced in 2016.

E PROTECTIONS aims to provide not only the world's best payment experience for all mybitwallet users, but the world's best payment solution experience across all industries. Please visit our corporate site at https://www.epro.sg, and the official 'mybitwallet' site at https://mybitwallet.com.

Contacts:
E PROTECTIONS Pte. Ltd.
Jasmine Chang
T: +65 6221 0111
jasminechang@epro.sg



July 13, 2017 10:00 HKT/SGT
Topic: Press release summary
Sectors: Retail/eCommerce, Daily Finance, Currencies, FinTech/Chains
http://www.acnnewswire.com
From the Asia Corporate News Network
Copyright © 2018 ACN Newswire. All rights reserved. A division of Asia Corporate News Network.