| | |
| --- | --- |
| Thursday, 27 July 2017, 14:15 HKT/SGT | |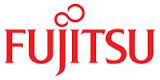 Source: Fujitsu Ltd
Profit for Period Attributable to Owners of Parent returns after three-year absence



TOKYO, July 27, 2017 - (JCN Newswire) -

Fujitsu today reported the profit for the period attributable to owners of the parent, including the discontinued operations of FUJITSU TEN LIMITED, as 2.1 billion yen, representing an improvement of 16.2 billion yen compared to the first quarter of fiscal 2016.

Consolidated revenue for the first quarter of fiscal 2017 was 922.6 billion yen, up 22.6 billion yen from the first quarter of fiscal 2016. Revenue in Japan rose by 5.4%. Apart from the impact of an approximately 13.0 billion yen decrease in revenue due to the exclusion of Nifty's consumer ISP business in Fujitsu's consolidated results, revenue in Japan from the Services sub-segment increased. Revenue from network products, PCs, mobile phones, and LSI devices also all increased. Excluding the impact of the Nifty reorganization, revenue from all three of Fujitsu's reportable segments rose. Outside of Japan, revenue fell by 2.0%. In addition to a decrease in revenue from the Services sub-segment resulting from a decline in the value of the British pound against the yen, revenue from electronic components also decreased. The ratio of revenue outside Japan was 37.3%, a decrease of 1.7 percentage points compared to the same period of the previous fiscal year.

Fujitsu recorded an operating profit of 4.9 billion yen, an improvement of 18.6 billion yen from the first quarter of fiscal 2016. Contributing factors include the impact of two special one-time circumstances, namely, the approximately 16.0 billion yen net gain on the sale of assets from Nifty's consumer ISP business and others and a deterioration factor of approximately 7.0 billion yen associated with the result of a legal dispute at an overseas subsidiary. Excluding the impact from these factors, operating profit improved due to higher revenue in the network products of mobile phone base stations in Japan, PCs, mobile phones, and LSI devices as well as a result of not having the cost burden, incurred in last fiscal year's first quarter, of mandatory inspections of LSI device manufacturing facilities.

Profit for the period before income taxes from continuing operations was 7.4 billion yen, an improvement of 22.9 billion yen from the same period in fiscal 2016. In addition to improved operating profit, this was attributable to a reduction in the burden of financial expenses. In the first quarter of fiscal 2016, a foreign exchange loss of approximately 5.0 billion yen was recorded due to the sudden rise in the value of the yen.

On April 28, 2017, Fujitsu reached an agreement with DENSO Corporation to sell DENSO a portion of the shares it holds in FUJITSU TEN. Accordingly, from the first quarter of 2017, FUJITSU TEN is classified under "discontinued operations." The profit or loss from discontinued operations is presented separately from the figures for continuing operations as "Profit for the Period/Year from Discontinued Operations," and actual results from the previous fiscal year are presented in the same format.

Fiscal 2017 Consolidated Projections

Projections for Fiscal 2017 remain unchanged. The Company forecasts revenue of 4,100.0 billion yen. The forecast for operating profit is 185.0 billion, and forecast for profit for the year attributable to the owners of the parent is 145.0 billion yen. Also there has been no change in forecasts for any of the segments.


About Fujitsu Ltd

Fujitsu is the leading Japanese information and communication technology (ICT) company, offering a full range of technology products, solutions, and services. Approximately 155,000 Fujitsu people support customers in more than 100 countries. We use our experience and the power of ICT to shape the future of society with our customers. Fujitsu Limited (TSE: 6702) reported consolidated revenues of 4.5 trillion yen (US$40 billion) for the fiscal year ended March 31, 2017. For more information, please see http://www.fujitsu.com.

* Please see this press release, with images, at:
http://www.fujitsu.com/global/about/resources/news/press-releases/

Contact:

Fujitsu Limited
Public and Investor Relations
Tel: +81-3-6252-2176
URL: www.fujitsu.com/global/news/contacts/

July 27, 2017 14:15 HKT/SGT
Source: Fujitsu Ltd
Fujitsu Ltd (TSE: 6702)
Topic: Press release summary
Sectors: Enterprise IT
http://www.acnnewswire.com
From the Asia Corporate News Network
Copyright © 2017 ACN Newswire. All rights reserved. A division of Asia Corporate News Network.
Fujitsu Ltd
Aug 10, 2017 10:26 HKT/SGT
Fujitsu Aims for Renewable Energy Usage of at Least 6% by Fiscal 2018
Aug 8, 2017 10:30 HKT/SGT
Fujitsu Releases 30 New Enterprise PC, Workstation, and Tablet Models
Aug 1, 2017 10:50 HKT/SGT
Fujitsu Formulates its "Fujitsu Group Health Statement"
July 31, 2017 11:08 HKT/SGT
Fujitsu Speeds Up Transaction Processing on the Blockchain
July 26, 2017 22:00 HKT/SGT
Fujitsu Signs Strategic MoU with Telekomunikasi Indonesia
July 24, 2017 13:06 HKT/SGT
Fujitsu Achieves World's Highest Output Density with Power Amplifier for W-Band GaN Transmitters
July 19, 2017 12:26 HKT/SGT
Fujitsu Links its Cyber Threat Intelligence System to the US Department of Homeland Security's AIS CTI Sharing System
July 12, 2017 11:31 HKT/SGT
Fujitsu Estimates Workers' Heat Stress Levels with New AI-Based Algorithm
July 7, 2017 10:39 HKT/SGT
Fujitsu Launches iCAD SX V7L6, Featuring Enhanced Functionality for Compiling and Using Design Information
June 29, 2017 16:06 HKT/SGT
Fujitsu and SUSE Unveil "SUSE Business Critical Linux" Support Service to Meet Industry Demand for Highly Reliable Support
More news >>