| | |
| --- | --- |
| Tuesday, 19 September 2017, 10:33 HKT/SGT | |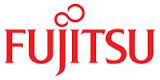 Source: Fujitsu Ltd
Fujitsu registers over 200 environment-related intellectual property assets, including its GaN-HEMT AC adapter technology



TOKYO, Sept 19, 2017 - (JCN Newswire) -

Fujitsu today announced that it will join WIPO GREEN as a partner. Operated by the World Intellectual Property Organization (WIPO), WIPO GREEN is a marketplace for connecting environmental technology and service providers with those seeking innovative solutions. By joining this marketplace, Fujitsu's goal is to contribute to the preservation of the global environment by spreading its environmental technologies throughout society.

In addition, Fujitsu has registered over 200 intellectual property assets related to environmental technology in the database operated by WIPO GREEN, such as its GaN-HEMT AC adapter technology, and is actively engaging in technology transfer.

Fujitsu will contribute to achieving Sustainable Development Goals - a set of goals spearheaded by the United Nations - including creating a post-carbon society and responding to climate change, by accelerating the global adoption of its environmental technology via this international marketplace.

Background

In the Fujitsu Climate and Energy Vision, established in May, Fujitsu set forth the goal of contributing to a post-carbon society by offering technologies and services that support digital transformations. Fujitsu has continued to undertake the R&D necessary to improve the energy efficiency of its products and services, and to reduce their burden on the environment. The company holds numerous intellectual property assets, including patents and specialized knowledge relating to environmental technology. At the same time, in order to spread its environmental technology broadly throughout society and contribute to reducing the impact on the environment, Fujitsu considers it important to not only employ this intellectual property in its own products and services, but also to utilize it in a variety of forms, promoting open innovation, including technology transfers.

WIPO GREEN fosters collaboration among diverse actors with a stake in green innovation. It conducts activities with an aim to contribute to achieving Sustainable Development Goal's "Goal 17: Strengthen the means of implementation and revitalize the global partnership for sustainable development." By contributing as a partner to WIPO GREEN and joining other partner enterprises, Fujitsu seeks to support efforts to advance Sustainable Development Goals.

Overview of WIPO GREEN

WIPO GREEN is an online marketplace and global network that connects providers of products and services with those who need innovative solutions in order to promote the spread of environmental technologies and associated innovation. Since beginning operations in 2013, over 2,600 environmental technologies and needs have been recorded in its database and the WIPO GREEN Network has grown to over 6,000 individuals and organizations spanning 170 countries.

Major Environmental Technologies Recorded in the Database

Fujitsu will be adding over 200 intellectual property assets to WIPO GREEN's database by the end of March 2018, including actively promoting technology transfer of some of its environmental technology, which it believes can contribute to reducing burden on the environment. Fujitsu intends to license the technologies it lists in the database to interested individuals, companies and organizations under reasonable terms, and it will also provide technological support as necessary.

Through transferring those technologies, Fujitsu will contribute to achieving Sustainable Development Goals including "Goal 7 (Affordable and Clean Energy)", "Goal 9 (Infrastructure, Industry and Innovation)" and "Goal 13 (Climate Action)".

1. GaN-HEMT AC Adapter

A world's first developed in 2015 by Fujitsu Laboratories Ltd., this is a highly efficient and small AC adapter using gallium nitride high electron mobility transistors (GaN-HEMT), which have low dynamic resistance, as switch elements.

2. Photocatalyst

In 2003, Fujitsu Laboratories Ltd. and the University of Tokyo's Research Center for Advanced Science and Technology worked together to develop a world's first photocatalyst with an exceptional ability to decompose highly absorptive organic materials (bacteria, viruses, dirt), and that did little to degrade the materials to which it was applied.

3. Cathode Material for Lithium Iron Phosphate Rechargeable Batteries

In 2017, Fujitsu Laboratories developed a competitive high-voltage cathode material for lithium iron phosphate rechargeable batteries, without the use of cobalt, a rare metal, but rather with abundant and cheap iron.


About Fujitsu Ltd

Fujitsu is the leading Japanese information and communication technology (ICT) company, offering a full range of technology products, solutions, and services. Approximately 140,000 Fujitsu people support customers in more than 100 countries. We use our experience and the power of ICT to shape the future of society with our customers. Fujitsu Limited (TSE: 6702) reported consolidated revenues of 4.1 trillion yen (US $39 billion) for the fiscal year ended March 31, 2018. For more information, please see http://www.fujitsu.com.

* Please see this press release: http://www.fujitsu.com/global/about/resources/news/press-releases/

Contact:

Fujitsu Limited
Public and Investor Relations
Tel: +81-3-6252-2176
URL: www.fujitsu.com/global/news/contacts/

Sept 19, 2017 10:33 HKT/SGT
Source: Fujitsu Ltd
Fujitsu Ltd (TSE: 6702)
Topic: Press release summary
Sectors: Electronics, Enterprise IT
http://www.acnnewswire.com
From the Asia Corporate News Network
Copyright © 2018 ACN Newswire. All rights reserved. A division of Asia Corporate News Network.
Fujitsu Ltd
Sept 20, 2018 14:59 HKT/SGT
Fujitsu Develops Technology to Improve Reliability of Data Distribution across Industries
Sept 20, 2018 14:37 HKT/SGT
Fujitsu Develops Platform Technology to Support High Speed Processing of Massive Data in Distributed Storage
Sept 19, 2018 16:25 HKT/SGT
Fujitsu's New AI Technology "Wide Learning" Enables Highly Precise Learning Even from Imbalanced Data Sets
Sept 19, 2018 14:55 HKT/SGT
Fujitsu Conducts Memory Expansion Technology Field Trial, Achieves System Performance Equivalent to 10 Servers
Sept 19, 2018 10:43 HKT/SGT
Fujitsu Laboratories and Waseda University Agree to Comprehensively Collaborate on Digital Annealer Research
Sept 19, 2018 10:20 HKT/SGT
Fujitsu Develops Novel Technology to Massively Boost Optical Data Transfer Throughput Using Existing Equipment
Sept 18, 2018 13:23 HKT/SGT
Fujitsu Technology to Solve Combinatorial Optimization Problems for Medium-Sized Drug Discovery
Sept 14, 2018 10:17 HKT/SGT
Fujitsu, SMU, A*STAR, and UrbanFox Launch Field Trial to Enhance Crowdsourced Delivery in Singapore
Sept 14, 2018 09:07 HKT/SGT
Fujitsu Signs IP License Agreements for Green Technologies with Kyushu University and University of the Ryukyus
Sept 11, 2018 08:08 HKT/SGT
Kaga Electronics Acquires 70% shares in Fujitsu Electronics from Fujitsu Semiconductor
More news >>