Cognitive behavioural therapy enhances effects of anti-depressant drugs in Malaysia



Selangor, Malaysia, Sept 20, 2017 - (ACN Newswire) -

Augmenting conventional, pharmaceutical-based treatment of depression with cognitive behavioural therapy reduces depressive symptoms of Malaysians more over a shorter period of time than other treatment methods, according to a study in the journal Social Sciences and Humanities.

Cognitive behavioural therapy (CBT) is a form of "talk therapy" designed to give patients the skills to identify and interrupt patterns of negative thinking and reflexive behaviours that may contribute to mental health problems.

A team of researchers from Universiti Putra Malaysia, Universiti Kebangsaan Malaysia, and the University of Queensland in Australia analysed the effect of CBT on Malaysians. They found that patients treated with CBT along with medication showed greater improvement in a shorter amount of time than other treatment groups.

The research suggests that Malaysian health officials should consider providing CBT in a group setting as a supplement to drug-centred therapy. This would help maximize potential benefits in the face of limited mental healthcare budgets.

"Our findings have important implications for how depression is treated in Malaysia," said lead researcher Low Jia Liang. "It's possible that using CBT in conjunction with pharmacotherapy could bring about significant improvements more quickly, and thereby maximize the impact of constrained health care resources."

As in the rest of the world, depression is a major health concern in Malaysia. The World Health Organization estimates 350 million people suffer from the mood disorder. Within Malaysia, the Institute of Public Health reports that 2.3 million people are at risk for depression within their lifetimes, while other research pegs the incidence of depression in parts of the country as high as 10.3 percent.

Numerous international studies have indicated that CBT can provide effective treatment for depression. However, almost all of those studies have been conducted in Western countries. That raises concerns that cultural differences -- for example, the difference between the "individualistic" nature of Western societies versus the "collectivist" outlook in Asia -- may make CBT less effective for Asian patients.

To design a robust study for Malaysia, the researchers made sure participants reflected the diverse ethnic composition of the country. Participants were divided into three groups: a third received CBT and treatment with anti-depressants; another third were treated solely with anti-depressants; and the final cohort received "relaxation therapy," where they learned physical and mental relaxation techniques, alongside anti-depressants.

Patients in the group treated with CBT along with medication fared better than the other two groups. "What this tells us," said Low Jia Liang, "is that the conventional wisdom about the effectiveness of CBT holds true in the Malaysian context."

For more information on this research, contact:
Low Jia Liang
Universiti Putra Malaysia
Email: joel.law85@gmail.com
The original paper is available at: http://bit.ly/2fiIqZZ

About Pertanika Journal of Social Sciences & Humanities (JSSH)
Pertanika Journal of Social Sciences & Humanities (JSSH) is published by Universiti Putra Malaysia in English and is open to authors around the world regardless of nationality. It is published four times a year in March, June, September and December. Other Pertanika series include Pertanika Journal of Tropical Agricultural Science (JTAS), and Pertanika Journal of Science & Technology (JST).

JSSH aims to develop as a pioneer journal for the social sciences with a focus on emerging issues pertaining to the social and behavioural sciences as well as the humanities. Areas relevant to the scope of the journal include Social Sciences -- Accounting, anthropology, Archaeology and history, Architecture and habitat, Consumer and family economics, Economics, Education, Finance, Geography, Law, Management studies, Media and communication studies, Political sciences and public policy, Population studies, Psychology, Sociology, Technology management, Tourism; Humanities -- Arts and culture, Dance, Historical and civilisation studies, Language and Linguistics, Literature, Music, Philosophy, Religious studies, Sports.

The journal publishes original academic articles dealing with research on issues of worldwide relevance. The journals cater for scientists, professors, researchers, post-docs, scholars and students who wish to promote and communicate advances in the fields of Social Sciences & Humanities research. www.pertanika.upm.edu.my

For more information about the journal, contact:
The Chief Executive Editor (UPM Journals)
Head, Journal Division, UPM Press
Office of the Deputy Vice Chancellor (R&I)
IDEA Tower 2, UPM-MDTC Technology Centre
Universiti Putra Malaysia, Selangor, Malaysia
Phone: +603 8947 1622, Email: nayan@upm.my

Distributed for Pertanika Journal of Science & Technology by ResearchSEA.


Sept 20, 2017 18:00 HKT/SGT
Topic: Research and development
Sectors: HealthCare
http://www.acnnewswire.com
From the Asia Corporate News Network



Copyright © 2019 ACN Newswire. All rights reserved. A division of Asia Corporate News Network.



Multimedia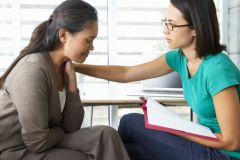 The research suggests that Malaysian health officials should consider providing cognitive behavioural therapy (CBT) in a group setting as a supplement to drug-centred therapy. (Copyright: Cathy Yeulet via 123rf)
View Image
Pertanika Journal
Dec 14, 2018 00:00 HKT/SGT
How to get the most fuel out of microalgae?
Dec 5, 2018 22:00 HKT/SGT
Better aquaculture management rewards Malaysia's fish farmers
Nov 27, 2018 08:00 HKT/SGT
Looking for ways to measure tumour aggression
Oct 2, 2018 19:30 HKT/SGT
Malaysian medicinal herb has anti-diabetic properties
Sept 25, 2018 19:00 HKT/SGT
Trees' species and age affect carbon emissions
Sept 5, 2018 18:00 HKT/SGT
Protecting rice plants by exploiting their natural defences
Aug 13, 2018 18:00 HKT/SGT
Too hot for rice?
Aug 2, 2018 23:00 HKT/SGT
Indonesian Sufism rejects radical Islam
Aug 1, 2018 09:00 HKT/SGT
Anti-ulcer benefits of honey investigated
June 20, 2018 10:00 HKT/SGT
Blood vessel-forming cells involved in aggressive brain tumour
More news >>