| | |
| --- | --- |
| Tuesday, 10 October 2017, 10:01 HKT/SGT | |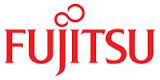 Source: Fujitsu Ltd



TOKYO, Oct 10, 2017 - (JCN Newswire) -

Fujitsu today announced that it has reached an agreement with Mizuho Financial Group, Inc., Sumitomo Mitsui Financial Group, Inc., and Mitsubishi UFJ Financial Group, Inc. to conduct a joint field trial of a person-to-person money transfer service using blockchain technology. The trial will begin in January 2018 and last for about three months. Fujitsu has already initiated development of the trial system.

For this field trial, Fujitsu will develop a cloud-based blockchain platform for money transfers between individuals that can be jointly used by these three major banks, as well as a smartphone application that allows users to easily handle the different steps for sending money and for making deposits and withdrawals. Fujitsu and the three major banks will verify that this system can seamlessly link a money transfer account for individuals(1) set up on this platform with the user's actual bank account. The field trial will additionally confirm whether the new platform can accurately and securely handle a series of processes, including transferring value between money transfer accounts for individuals, as well as clearing(2) and settlement(3).

Through this field trial, Fujitsu will work to develop a service platform that is highly convenient for users in an increasingly monetarily diverse, cashless society.

Background

There is a growing wave of digitalization with improvements in the performance of computers and innovations in such related technologies as AI and blockchain. In the financial industry as well, Fintech is representative of many emerging new services using cutting-edge technology. Against this backdrop, Fujitsu will commence field trials with three major Japanese banks that possess broad customer bases to evaluate the creation of new services in the field of person-to-person money transfers.

Overview of the Field Trial

1. Trial Period
- Building the trial system: September-December 2017
- Field trial: January-March 2018 (planned)

2. Goal

Verify the technology and functionality necessary for money transfer services between individual account holders at banks using blockchain technology.

3. Trial system under development
- Money transfer service platform between individuals utilizing blockchain technology
- Smartphone app for users of the service

4. Implementation
- Transfer digital value between individuals' money transfer accounts created on the new money transfer service platform for individuals
- Evaluate the system's application of the series of processes involved in monetary transfers between individuals, including transferring funds from the money transfer account for individuals and the actual bank account linked with it

5. Points to be evaluated
- Seamless linkage between the money transfer account and the actual bank account (debits and credits of funds)
- Practical functionality and operability that improves convenience and provides a more user-friendly authentication user experience when interacting with the service
- Accuracy, safety and practicality in a series of processes, including clearing and settlement

http://www.acnnewswire.com/topimg/Low_FujitsuBlockchain.jpg
Figure: Field trial image

(1) Money transfer account
A pseudo-account created on the money transfer service platform for individuals for each service user.
(2) Clearing
The calculation of the amount to be paid between banks, settling the funds transfers that occurred between money transfer accounts for individuals. In this instance, the process will be handled daily.
(3) Settlement
The payment and receipt between banks of the amount calculated in clearing, completing the transfer.


About Fujitsu Ltd

Fujitsu is the leading Japanese information and communication technology (ICT) company, offering a full range of technology products, solutions, and services. Approximately 155,000 Fujitsu people support customers in more than 100 countries. We use our experience and the power of ICT to shape the future of society with our customers. Fujitsu Limited (TSE: 6702) reported consolidated revenues of 4.5 trillion yen (US$40 billion) for the fiscal year ended March 31, 2017. For more information, please see http://www.fujitsu.com.

* Please see this press release, with images, at:
http://www.fujitsu.com/global/about/resources/news/press-releases/

Contact:

Fujitsu Limited
Public and Investor Relations
Tel: +81-3-6252-2176
URL: www.fujitsu.com/global/news/contacts/


Oct 10, 2017 10:01 HKT/SGT
Source: Fujitsu Ltd
Fujitsu Ltd (TSE: 6702)
Topic: Press release summary
Sectors: Enterprise IT, FinTech/Chains, Banking, Digital
http://www.acnnewswire.com
From the Asia Corporate News Network
Copyright © 2018 ACN Newswire. All rights reserved. A division of Asia Corporate News Network.
Fujitsu Ltd
Feb 22, 2018 10:40 HKT/SGT
Businesses in Singapore Remain Confident about Digital Transformation, but Worry about Progress with Digital Technology
Feb 21, 2018 11:53 HKT/SGT
Fujitsu to Provide Customer Contact Point Platform to Shizuoka Bank for the Realization of Digital Banking Services
Feb 21, 2018 11:23 HKT/SGT
Fujitsu Group Environmental Report 2017 Wins the Grand Award of Global Warming Countermeasures Report (Japanese Environment Minister's Award)
Feb 20, 2018 09:46 HKT/SGT
Fujitsu Commences Sales of IoT Service Platform "SMAVIA," Accelerating Digital Transformation in Retail and Distribution
Feb 16, 2018 10:03 HKT/SGT
Fujitsu Launches Biometric Authentication Software "AuthConductor Client" for PCs
Feb 13, 2018 10:27 HKT/SGT
Fujitsu in Trials with Tokyo's Kita City to Streamline Use of AI in Nursing Care Insurance Processing
Feb 1, 2018 10:08 HKT/SGT
Fujitsu and Polaris Reach Share Transfer Agreement for the Reorganization of Fujitsu's Mobile Device Business
Jan 30, 2018 11:20 HKT/SGT
Fujitsu Initiates Joint Research with Recruit Communications on Marketing Technologies Using "Digital Annealer"
Jan 24, 2018 10:41 HKT/SGT
Kyoto University and Fujitsu Launch Joint Research Project to Advance Medicine through the Use of AI
Jan 19, 2018 16:24 HKT/SGT
Fujitsu Enhances Personal Data Protections to Respond to the General Data Protection Regulation
More news >>