| | |
| --- | --- |
| Thursday, 7 December 2017, 16:00 HKT/SGT | |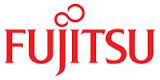 Source: Fujitsu Ltd



SINGAPORE, Dec 7, 2017 - (Media OutReach) -

Business leaders in Singapore are becoming aware of the power of digital transformation, and taking action to realise its huge potential. Workstyle transformation and operations are equally the top functional areas for digital transformation in Singaporean organizations, with 45.6% of organizations reporting projects in those areas.

Having new technology alone was not sufficient to ensure success however -- as 25.6% of respondents cited streamlined organizations and processes as key factors to delivering digital transformation. This was followed by strong leadership (20.9%) and having talented staff with the right skills (14.0%). 47.8% of respondents saw strengthened relationships with customers as the most positive outcome of digital transformation, while improved efficiency and reduced cost (42.0%) and strengthened competitiveness of products (40.6%) were among the top outcomes cited.

The findings were part of the 2017 Fujitsu Global Digital Transformation Survey, which received 1,614 responses from business leaders across 15 countries, including 103 from Singapore. The research aimed to find out how business leaders were responding to digital transformation challenges, and identify the initiatives they were undertaking.

Key findings in Singapore include:

- Focus on Workstyle Transformation and Operations
Digital transformation was found to be equally likely to take place in workstyle transformation and operations and maintenance -- with projects underway or implemented in 45.6% of organizations in Singapore. Marketing (33.0%) and call centers (27.2)% were also areas in which a significant amount of digital transformation was taking place.

The survey also asked about the status of digital transformation in a range of specific functional areas: logistics, finance, manufacturing. 28.2% of respondents had implemented or were implementing digital transformation process in manufacturing, followed by logistics (18.4%) and finance (16.5%). Over a third (37.9%) implemented other digital transformation projects in a range of specific functional areas.

- Organizations in Singapore are Advanced in Digital Transformation
The highest level of delivered digital transformation outcomes in Singapore was marketing (44.1%), followed by operations and maintenance (29.8%), workstyle (25.5%) and specific functions (22.4%). The majority of these projects were in the process of being implemented or have delivered on their outcomes with relatively few in the testing and planning phase.

- Stronger Customer Relationships Though Digital Transformation
The benefits of digital transformation were felt across the organisations, according to the respondents. Almost half (47.8%) said that the greatest benefit of digital transformation has been a strengthened relationship with customers. 42.0% of business leaders saw increased revenue and improved efficiency and reduced cost. This was followed by strengthened competitiveness of products (40.6%), increased revenue (37.7%), the transformation of business models or processes (37.7%) and improved employee satisfaction (27.5%).

- Going Beyond Introducing New Technologies
In order to deliver successful outcomes, respondents saw streamlined organizations and processes (25.6%) and strong leadership (20.9%) as key factors. This was followed by having talented staff with the right skills (14.0%), a culture of transformation (11.6%) and aligning digital initiatives with existing IT (9.3%).

On the other hand, a lack of talented staff with the right skills (20.8%) was cited as the most often mentioned factor which hindered digital transformation. Other inhibitors were fear of change or internal resistance (13.9%), lack of budget (10.9%), no technology partners (10.9%) and a lack of leadership (9.9%).

More than 1 in 3 business leaders in Singapore rated technology partners as the most important type of partner for digital success, followed by suppliers (9.7%), sales partners (9.7%), and consulting firms (9.7%). Respondents valued technology partners who are aligned with the organization's vision and strategy (22.3%), followed strong technological capability (17.5%) and trust for collaboration (16.5%) as important attributes.

- Enthusiasm over AI
The majority of respondents (81.6%) saw AI as an opportunity, with just 8.7% seeing it as a threat. Most survey respondents strongly agree (22.3%) or agree (61.2%) that AI will enhance people's capabilities in future, but they also believe that AI will be used for work currently performed by people (14.6% strongly agree, 56.3% agree).

- A Balance of Skills Required to Drive Digital Transformation
Business leaders in Singapore cited a range of capabilities that they believe are important in the digital era. They include: Professional knowledge of digital technologies (19.4%), creativity and imagination (15.5%), professional knowledge of specific business function (14.6%) and logical and analytical capability (14.6%).

Craig Baty, VP Global Strategy & Digital Services, Fujitsu Limited, comments: "Digital technologies are moving into the heart of everything we do, changing the way businesses and people work, live and innovate. Even as digital transformation becomes a business norm, acquiring new technology alone is no longer sufficient to drive results. New talents, and people who have different skills and innovative ways of doing things, are required. Leadership, agility and co-creation with partners are very important elements as well."

Notes to editors:
The "2017 Fujitsu Global Digital Transformation Survey Report" can be downloaded at:http://bit.ly/2B9dg0s
1. Survey period: February 2017
2. Survey respondents:
1) Company size: Mid- and large-size companies and organizations
2) Position:Management (CEO/CMO/CFO/CIO/CDO/CSO) and key decision-makers
3) Countries and the number of respondents: 15 countries, 1,614 respondents
Japan (309), U.S.A (258), Canada (56), U.K. (103), Germany (103), Spain (103), France (103), Sweden (52), Finland (56), China (103), South Korea (55), Singapore (103), Thailand (52), Indonesia (52), Australia (106)
3. Methodology: Online input without registering name
4. Areas of the survey:
1) Status of digital transformation: Business areas, status, outcomes, success factors, challenges
2) Partners required for digital transformation
3) Perception of AI, required capabilities in the digital era

Online resources for Singapore
- For regular news updates, check out http://www.fujitsu.com/sg/
- Follow us on LinkedIn: https://sg.linkedin.com/company/fujitsu-singapore
- Fujitsu pictures and media server: http://mediaportal.ts.fujitsu.com/pages/portal.php

About Fujitsu Asia
Fujitsu Asia was established in Singapore in 1997 to provide leadership in business development, technology innovation and customer support as regional headquarters for the Fujitsu group of companies in ASEAN and was subsequently established as the Asia region headquarters in 2014. Building on Fujitsu's three decades of experience in the region and with a pool of highly skilled engineering talent, Fujitsu Asia is dedicated to providing comprehensive integrated IT-based business solutions that deliver tangible business value and enable customers to meet the challenges of the new global economy. Fujitsu Asia is a wholly owned subsidiary of Tokyo-based Fujitsu Limited (TSE:6702), a leading provider of IT-based business solutions for the global marketplace. For details, please visit:http://www.fujitsu.com/sg/


Dec 7, 2017 16:00 HKT/SGT
Topic: Press release summary
Sectors: Electronics, Enterprise IT, Digital
http://www.acnnewswire.com
From the Asia Corporate News Network



Copyright © 2018 ACN Newswire. All rights reserved. A division of Asia Corporate News Network.



Fujitsu Ltd
Oct 19, 2018 12:41 HKT/SGT
Fujitsu Develops Cooling Control Technology to Substantially Reduce Datacenter Energy Consumption
Oct 17, 2018 15:06 HKT/SGT
Fujitsu, Personetics and Blue Lab in Joint Proof of Concept Trial for AI-Powered Personalized Banking Service
Oct 5, 2018 10:38 HKT/SGT
Fujitsu Laboratories and MIT's Center for Brains, Minds and Machines Broaden Partnership
Oct 4, 2018 10:23 HKT/SGT
Fujitsu Develops Non-Contact Biometric Integration Technology as an Optimal Solution for a Cashless Society
Oct 3, 2018 16:56 HKT/SGT
Fujitsu Drives Quantum-Inspired Project to Help Solve NatWest's Complex Optimization Challenges
Oct 2, 2018 10:01 HKT/SGT
ON Semiconductor Completes Additional Share Purchase of Fujitsu's 8-inch Wafer Fab
Oct 1, 2018 12:24 HKT/SGT
Fujitsu Deploys "LiveTalk" Multilingual Communication Tool to Interactive Restaurant Kikkoman Live Kitchen Tokyo
Sept 28, 2018 10:46 HKT/SGT
Fujitsu Chosen for the Dow Jones Sustainability World Index for 19th Time
Sept 20, 2018 14:59 HKT/SGT
Fujitsu Develops Technology to Improve Reliability of Data Distribution across Industries
Sept 20, 2018 14:37 HKT/SGT
Fujitsu Develops Platform Technology to Support High Speed Processing of Massive Data in Distributed Storage
More news >>