| | |
| --- | --- |
| Thursday, 14 December 2017, 08:00 HKT/SGT | |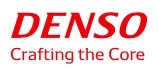 Source: Denso
- Test will advance R&D on essential technology for vehicles and transportation systems in the connected age -



TOKYO, Dec 14, 2017 - (JCN Newswire) -

DENSO Corporation and Toyota Tsusho Corporation today announced to conduct the world's first test using a quantum computer to process data from a traffic IoT platform. The companies will process vehicle location and travel data in real-time from about a130,000 commercial vehicles in Thailand, aiming to establish best practices for quantum computer applications in transportation.

This type of technology will be essential in the connected era, when vehicles and mobility systems need to process large amounts of data in real-time. DENSO will present the concept and overviews at the International Consumer Electronics Show (CES 2018) in Las Vegas, Nevada, United States from January 9 to 12, 2018.

The test will collect and analyze location information from about 130,000 taxis and trucks in Thailand through cloud-based quantum computer devices developed by Canada-based D-Wave Systems Inc. DENSO and Toyota Tsusho will also implement quantum computer-based data analysis and processing technologies from TSquare, a traffic information service application from Toyota Tsusho group company Toyota Tsusho Nexty Electronics (Thailand) Co., Ltd. DENSO will create an algorithm to process and analyze quantum computer-based data, and Toyota Tsusho will integrate the algorithm into a new application on TSquare's platform. Findings will help guide application development to make transportation more efficient, from traffic decongestion to route optimization for emergency vehicles.

Unlike conventional computers, quantum computers perform calculations to find an enormous number of combinations simultaneously, and can analyze certain data more than 100 million times faster than conventional computers. Algorithms like the one DENSO will develop will also be key to translate the calculations into decisions, making the future of mobility a reality.

About Toyota Tsusho Corporation

Toyota Tsusho Corporation was founded in 1948 as the trading company for the Toyota Group. Today, Toyota Tsusho operates in more than 120 countries with approximately 58,000 Group employees, all striving to contribute to the creation of prosperous societies. Toyota Tsusho continues to expand as a global leader in vehicle exports and automobile production support. The company has seven operating divisions (Metals/ Global Parts & Logistics/ Automotive/ Machinery, Energy & Project/ Chemicals & Electronics/ Food & Consumer Services/ Africa) focused around three business fields. These are the Mobility field, which contributes to future convenient societies, the Resources & Environment field, which ensures sustainable societies, and the Life & Community field, which supports comfortable and healthy lifestyles.


About Denso

DENSO is a $48.3 billion global mobility supplier that develops advanced technology and components for nearly every vehicle make and model on the road today. With manufacturing at its core, DENSO invests in its 221 facilities in 35 countries to produce thermal, powertrain, mobility, electrification, & electronic systems, to create jobs that directly change how the world moves. The company's 170,000+ employees are paving the way to a mobility future that improves lives, eliminates traffic accidents, and preserves the environment. Globally headquartered in Kariya, Japan, DENSO spent 9.3% of its global consolidated sales on research and development in the fiscal year ending March 31, 2019. For more information about global DENSO, visit https://www.denso.com/global.

Contact:
DENSO CORPORATION
Sadayoshi Yokoyama, Toshiko Watanabe 
Phone: 81-566-25-5594 
Fax: 81-566-25-4509 


[email protected]

 


[email protected]



Dec 14, 2017 08:00 HKT/SGT
Source: Denso
Topic: Press release summary
Sectors: Automotive
http://www.acnnewswire.com
From the Asia Corporate News Network
Copyright © 2020 ACN Newswire. All rights reserved. A division of Asia Corporate News Network.
Denso
Sept 29, 2020 16:22 HKT/SGT
DENSO's NaviBridge, a Smartphone Application Designed to Send Searched Locations from Phones to Car Navigation Systems, Compatible with Over 1,000 GPS
Aug 5, 2020 15:09 HKT/SGT
DENSO Establishes Pittsburgh Innovation Lab to Accelerate Automated Driving R&D
July 31, 2020 13:11 HKT/SGT
DENSO Announces First Quarter Financial Results
July 21, 2020 21:35 HKT/SGT
Reproducing the Driver's Senses by Engineering: DENSO's Challenge to Develop Automated Driving Systems
July 21, 2020 17:40 HKT/SGT
To Achieve AI-based Fully Automated Driving: R&D Project on Elemental Technologies at DENSO
July 6, 2020 15:34 HKT/SGT
Announcement of Absorption-type Merger (Simplified Merger and Short-form Merger) of DENSO IT Solutions Inc.
June 1, 2020 11:48 HKT/SGT
DENSO and Certhon Establish DENSO AgriTech Solutions
May 29, 2020 11:05 HKT/SGT
DENSO Announces Changes in the Areas of Responsibility of Senior Executive Officers and Executive Officers
May 18, 2020 16:36 HKT/SGT
DENSO, Global Mobility Service to Support Delivery of COVID-19 Test Kits in Indonesia
Apr 30, 2020 16:43 HKT/SGT
DENSO Announces Changes to Its Board of Directors
More news >>