| | |
| --- | --- |
| Tuesday, 16 January 2018, 10:02 HKT/SGT | |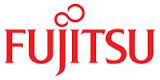 Source: Fujitsu Ltd
Enhancing mobility and security that accelerates workstyle transformations



TOKYO, Jan 16, 2018 - (JCN Newswire) -

Fujitsu Limited and Fujitsu Client Computing Limited today announced the release of three new enterprise tablet models from two product series, 14 models of notebooks from five product series, and three new models of desktop PCs from a single product series. The new models are being rolled out in stages from the end of January in Japan.

For its Fujitsu Tablet ARROWS Tab lineup of Windows tablets, Fujitsu is launching two new models of the large screen 13.3" ARROWS Tab Q738, featuring high performance CPUs, and the new ARROWS Tab V727/S, featuring a 12.3" panel with a 3:2 aspect ratio capable of displaying A4-sized content.

For the Fujitsu Notebook LIFEBOOK lineup, the 14 models of notebooks from five product series will feature the latest 8th generation Intel Core processor family(1) and the Windows 10 Fall Creators Update. Furthermore, for its Fujitsu Desktop ESPRIMO lineup of desktop PCs, Fujitsu is adding three new models to its D series. The Fujitsu Workstation CELSIUS lineup of workstations is also enhanced, as the company is introducing the 17.3" widescreen mobile model CELSIUS H970 with the optional addition of an NVIDIA Quadro P5000 high performance graphics card.

In addition, the Portshutter Premium Attachecase software is now available as an option for custom orders of notebooks and tablets. This is a confidential data distribution software that works by converting the data so that it becomes unrecoverable, and storing it in a dispersed state using confidential distribution technology, preventing information leaks even when a PC is stolen or lost. This software can be easily deployed by setting up a file server, and it can be used on PCs, even when the user is out of the office without access to the network environment.

The Fujitsu Group is supporting customers in their workstyle transformations by expanding the functionality of its various product lineups in ways such as mobility and security enhancement.

Main Features of the New Products

1. Three lighter and thinner models with improved mobility in two ARROWS Tab series

In the ARROWS Tab Q series of high performance large screen tablets with 13.3" LCDs, Fujitsu is launching the Q738/SE model for educational institutions and the Q738/SB model for enterprises, which maintain the high performance of the previous models while featuring a chassis design that is about 20% lighter and thinner(2).

The Q738/SB supports state-of-the-art technologies, such as the latest 8th generation Intel Core i5 processor and the Windows 10 Fall Creators Update.

http://www.acnnewswire.com/topimg/Low_ARROWSTabQ738SEQ738SB.jpg
ARROWS Tab Q738/SE Q738/SB

The lightweight, high legibility tablet ARROWS Tab V727/S features a high luminance 12.3" LCD optimal for giving presentations using the device. This model is the only tablet made by the Fujitsu Group to feature a 3:2 aspect ratio LCD, enabling it to display A4-sized materials in the correct proportions as-is. In addition, the new models are easier to maintain as customers can replace their batteries, thereby improving work efficiency. Accessories are also available to serve as tablet stands, including both a portfolio cover that can hold the tablet at an easy to use angle, and a cover keyboard that can be attached and removed easily with magnets.

http://www.acnnewswire.com/topimg/Low_ARROWSTabV727S.jpg
ARROWS Tab V727/S

These three models all feature a full suite of ports, including three USB ports including one Type-C, and a microHDMI (3) port, as well as offering a number of security options, including built-in smart card or fingerprint touch sensor options, enabling them to be used as notebook replacements. The included pen can be charged almost instantly, gaining about 90 minutes of use from a 15 second charge in the pen slot in the main body of the tablet.

2. Enhanced LIFEBOOK notebook lineup

The global models of LIFEBOOK E558/S and E548/S, featuring 15.6" and 14.0" LCDs respectively, have been reduced in weight by approximately 20%(4) while maintaining the same high performance and expandability.

These models feature a wide variety of ports, including an HDMI port, an analog RGB port, three USB ports including one Type-C, as well as a wired Ethernet port, and they can be configured to equip a number of highly reliable security devices, including a touch fingerprint sensor and a built-in smart card reader.

http://www.acnnewswire.com/topimg/Low_LIFEBOOKE558SE548S.jpg
LIFEBOOK E558/S E548/S

3. Enhanced lineup for both the ESPRIMO desktop PCs and the CELSIUS workstations

The ESPRIMO lineup has been enhanced with the ESPRIMO D957/S high-end model, the ESPRIMO D587/S multifunction model, and the ESPRIMO D556/S entry model, all featuring the Windows 10 Fall Creators Update.

The CELSIUS lineup has been enhanced with the 17.3" widescreen CELSIUS H970 mobile model, which can be custom built to include the NVIDIA Quadro P5000 high performance graphics card, delivering a an improved VR environment.

http://www.acnnewswire.com/topimg/Low_ESPRIMODSeries.jpg
ESPRIMO D Series

4. Confidential data distribution software Portshutter Premium Attachecase in a custom option

Fujitsu has now made the confidential data distribution software Attachecase, which can greatly enhance the security level of notebooks and tablets, available as a customization option. As newly created files are converted into unrecoverable data and automatically distributed across the PC (the large portion) and the file server (the small portion) to be stored, the data can only be restored and read/edited when both of the dispersed portions are available. When the user is out of the office, the distributed small portion saved on the server can be stored in a Bluetooth-connected smartphone(5) or other option, preventing information leaks when a PC is lost or stolen, as the PC itself has only the large portion of the dispersed data, which cannot be recovered without the other small portion. In addition, users can access the data even when users are out of the office or when they cannot connect to the network. Because a secure environment can be easily set up by deploying a file server without large-scale system improvements, Fujitsu can also contribute to reducing operating costs for customers.

(1) The latest 8th generation Intel Core processor family
Specifically, the P728/S, S938/S, U758/S, U748/S, U728/S, U938/S, E558/S, E548/S, and A748/S models.
(2) About 20% lighter and thinner
Compared to the Q737/R model
(3) microHDMI
Only installed in the Q738/SE and Q738/SB models
(4) Reduced in weight by approximately 20%
Compared to the E557/R model
(5) Smartphone

This software supports both Android 6.0/7.1 and iOS 10


About Fujitsu Ltd

Fujitsu is the leading Japanese information and communication technology (ICT) company, offering a full range of technology products, solutions, and services. Approximately 140,000 Fujitsu people support customers in more than 100 countries. We use our experience and the power of ICT to shape the future of society with our customers. Fujitsu Limited (TSE: 6702) reported consolidated revenues of 4.1 trillion yen (US $39 billion) for the fiscal year ended March 31, 2018.

For more information, please see www.fujitsu.com.
This release at www.fujitsu.com/global/about/resources/news/press-releases/.

Contact:

Fujitsu Limited
Public and Investor Relations
Tel: +81-3-6252-2176
URL: www.fujitsu.com/global/news/contacts/

Jan 16, 2018 10:02 HKT/SGT
Source: Fujitsu Ltd
Fujitsu Ltd (TSE: 6702)
Topic: Press release summary
Sectors: Electronics, Enterprise IT
http://www.acnnewswire.com
From the Asia Corporate News Network
Copyright © 2019 ACN Newswire. All rights reserved. A division of Asia Corporate News Network.
Fujitsu Ltd
Feb 13, 2019 17:01 HKT/SGT
Fujitsu Launches "Healthcare Personal service Platform" to Manage Health and Medical Information
Feb 12, 2019 10:50 HKT/SGT
Sapporo Medical University and Fujitsu in Joint R&D for Diabetes Treatment that Uses AI-based Machine Learning
Feb 6, 2019 10:35 HKT/SGT
Fujitsu Named to FORTUNE Magazine's 2019 List of "World's Most Admired Companies"
Jan 30, 2019 09:10 HKT/SGT
Fujitsu Develops Blockchain-based Exchange System for Electricity Consumers
Jan 28, 2019 10:09 HKT/SGT
Fujitsu to Go Live with Disaster Information Management System in Indonesia's North Sumatra Region
Jan 24, 2019 10:27 HKT/SGT
Fujitsu Supports Hospitals with New Clinical Trial Solution, "tsClinical DDworks21/Trial Site"
Jan 22, 2019 16:42 HKT/SGT
Fujitsu Develops AI Technology to Determine the Necessity of Cyberattack Responses
Jan 22, 2019 10:54 HKT/SGT
Fujitsu Launches 11 New Enterprise PC Models, Including Educational Tablet with Improved Ease of Use
Jan 22, 2019 10:42 HKT/SGT
Fujitsu Group Earns Top Rating in CDP Climate Change Evaluation for Second Year Running
Jan 18, 2019 10:30 HKT/SGT
Fujitsu's Immersion Cooling System Wins the 2018 Energy Conservation Grand Prize
More news >>