| | |
| --- | --- |
| Thursday, 18 January 2018, 10:30 HKT/SGT | |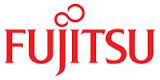 Source: Fujitsu Ltd
Applied to employee virtual desktop logins and entry-control gates



TOKYO, Jan 18, 2018 - (JCN Newswire) -

Fujitsu today announced that this year it will steadily roll out a large-scale deployment of its palm vein authentication technology within the company.

The password-based authentication that approximately 80,000 employees in Japan currently use to access their virtual desktops as part of Fujitsu's workstyle transformation efforts will be replaced with palm vein authentication. Additionally, the smartcard-based authentication installed at the entrances to workplaces at two offices in Japan (Fujitsu Solution Square and the Tokai Branch Office) will make the switch over to palm vein authentication, and a field trial covering some 5,200 employees working at these locations will take place over the course of approximately one year. In both cases, identity authentication and integrated operations and management will be performed on a cloud based platform.

Based on this initiative Fujitsu will drive forward enhanced security and streamlined operations companywide.

http://www.acnnewswire.com/topimg/Low_FujitsuLoginAuthentication.jpg
Photo 1: Login authentication for a virtual desktop

http://www.acnnewswire.com/topimg/Low_FujitsuAuthentication.jpg
Photo 2: Authentication at an entry-control gate

Background

1. Applications

1) Virtual desktop login authentication for 80,000 employees in Japan

Without the hassle of entering a password, employees will be able to instantly and accurately log in by simply waving their palms over Fujitsu Frontech Limited-made PalmSecure biometric authorization sensors built in to PCs or standalone PalmSecure peripherals. By making use of difficult-to-duplicate palm vein recognition, Fujitsu can work toward the increased security and convenience necessary for the modern work styles that it promotes, such as teleworking. Deploying palm vein authentication, not just for logins to the virtual desktop, but in a wide variety of forthcoming business applications will further improve operating efficiency.

2) Employee identification authentication at entry-control gates to workplaces

Fujitsu is conducting a field trial of palm vein authentication in entry-control gates at its locations in the Solution Square office in Tokyo and its branch office in the Tokai region of Japan, which together have some 5,200 employees. By having employees simply wave their palms and be quickly authenticated, Fujitsu aims to realize a process that is more convenient and secure than the conventional waving of an employee badge. Based on the results of this trial, the company will examine extending use to gates and doorways throughout other offices in the company.

2. System Overview

Both deployments of palm vein authentication, including the login to virtual desktops and worksite entry authentication, will use PalmSecure as authentication devices, creating a system on the company's Fujitsu Cloud Service K5.

Fujitsu Security Solution Personal Authentication Platform AuthConductor Server will provide the palm vein authentication and management platform for both, and will compare data captured using PalmSecure with an employee's previously stored palm vein data. Thanks to high-precision image correction technology from Fujitsu Laboratories Ltd., data for an individual can be found instantly from a large database of palm vein data, and can be quickly and accurately authenticated.(1)

Furthermore, logins to virtual desktops will use the K5 Authentication Service/Biometric Authentication Option, which enables a PC's biometric authentication features. Authentication at entry-control gates will be implemented by adding a palm vein authentication function to Stronguard, a room entry management system made by Fujitsu Network Solutions Limited.

Future Plans

Fujitsu looks forward to building on the knowhow it acquires through this internal deployment, and intends to further expand its range of palm vein authentication solutions for customers.

For More Information

Palm Vein Authentication

(1) Regarding the management of biometric information
In markets outside of Japan, the flexibility of Fujitsu's palm vein authentication technology makes various implementations possible for the management of biometric information that adhere to the rules and regulations regarding data privacy of the countries in which the solution is deployed. For more information, please contact your local Fujitsu representative.


About Fujitsu Ltd

Fujitsu is the leading Japanese information and communication technology (ICT) company, offering a full range of technology products, solutions, and services. Approximately 155,000 Fujitsu people support customers in more than 100 countries. We use our experience and the power of ICT to shape the future of society with our customers. Fujitsu Limited (TSE: 6702) reported consolidated revenues of 4.5 trillion yen (US$40 billion) for the fiscal year ended March 31, 2017. For more information, please see http://www.fujitsu.com.

* Please see this press release, with images, at:
http://www.fujitsu.com/global/about/resources/news/press-releases/

Contact:

Fujitsu Limited
Public and Investor Relations
Tel: +81-3-6252-2176
URL: www.fujitsu.com/global/news/contacts/

Jan 18, 2018 10:30 HKT/SGT
Source: Fujitsu Ltd
Fujitsu Ltd (TSE: 6702)
Topic: Press release summary
Sectors: Enterprise IT
http://www.acnnewswire.com
From the Asia Corporate News Network
Copyright © 2018 ACN Newswire. All rights reserved. A division of Asia Corporate News Network.
Multimedia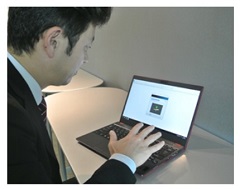 Photo 1: Login authentication for a virtual desktop
View Image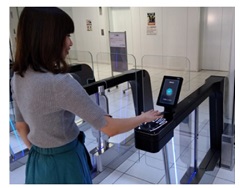 Photo 2: Authentication at an entry-control gate
View Image
Fujitsu Ltd
Feb 22, 2018 10:40 HKT/SGT
Businesses in Singapore Remain Confident about Digital Transformation, but Worry about Progress with Digital Technology
Feb 21, 2018 11:53 HKT/SGT
Fujitsu to Provide Customer Contact Point Platform to Shizuoka Bank for the Realization of Digital Banking Services
Feb 21, 2018 11:23 HKT/SGT
Fujitsu Group Environmental Report 2017 Wins the Grand Award of Global Warming Countermeasures Report (Japanese Environment Minister's Award)
Feb 20, 2018 09:46 HKT/SGT
Fujitsu Commences Sales of IoT Service Platform "SMAVIA," Accelerating Digital Transformation in Retail and Distribution
Feb 16, 2018 10:03 HKT/SGT
Fujitsu Launches Biometric Authentication Software "AuthConductor Client" for PCs
Feb 13, 2018 10:27 HKT/SGT
Fujitsu in Trials with Tokyo's Kita City to Streamline Use of AI in Nursing Care Insurance Processing
Feb 1, 2018 10:08 HKT/SGT
Fujitsu and Polaris Reach Share Transfer Agreement for the Reorganization of Fujitsu's Mobile Device Business
Jan 30, 2018 11:20 HKT/SGT
Fujitsu Initiates Joint Research with Recruit Communications on Marketing Technologies Using "Digital Annealer"
Jan 24, 2018 10:41 HKT/SGT
Kyoto University and Fujitsu Launch Joint Research Project to Advance Medicine through the Use of AI
Jan 19, 2018 16:24 HKT/SGT
Fujitsu Enhances Personal Data Protections to Respond to the General Data Protection Regulation
More news >>