Study advises small and medium hotels in Mauritius to embrace new technologies and cultivate new clienteles.



Selangor, Malaysia, Feb 7, 2018 - (ACN Newswire) -

Small and medium sized hotels in Mauritius must adopt innovative business models in order to regain a foothold in the country's changing accommodation marketplace, according to a new study published in the Pertanika Journal of Social Sciences and Humanities.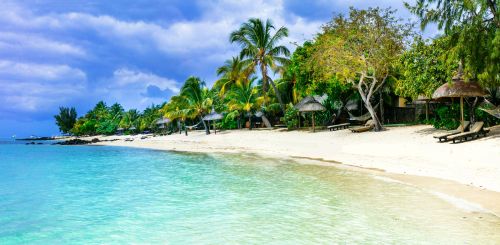 Hotels form a vital sector of the economy in Mauritius, an African island nation in the Indian Ocean. (Copyright: freeartist/123rf)



Mauritius is an African island nation in the Indian Ocean, more than 1,000 kilometers east of Madagascar. Tourism is expected to grow significantly on the tropical island in 2018, as the government aims for an annual target of 2 million visitors, up from 1.32 million visitors in 2017. Hotels form a vital sector of the economy, with large impacts on business development, job creation and the inflow of foreign currency.

The sector is also exposed to the impacts of transformations in the global travel industry, especially disruptive business models such as Airbnb and advances in communication technologies. For instance, millennials have a greater expectation of high-end technology guest experience in accommodations as compared to repeat tourists. Large hotels have clear innovation strategies to meet modern travelers' expectations, while small and medium hotels have been slow to transform their businesses.

"With an average annual occupancy rate of 48 per cent during the peak season, small and medium hotels are no longer competitive, in comparison with the large hotels in Mauritius," elaborates Vijayelaksmee Goorah of the Open University of Mauritius in Reduit, Moka. Goorah co-authored the paper examining the impacts of business model transformations on the country's smaller hotels with colleague Shireen Panchoo of Mauritius' University of Technology in Pointe aux Sables.

Using literature reviews, structured and semi-structured interviews, as well as questionnaires, the study sought to identify weaknesses in the current business models of small and medium hotels and highlight the innovations necessary to secure a more promising future.

"These hotels are in a good position to rethink their facilities and services to appeal to certain guest demographics, such as older travelers or long-stay business travelers," says Goorah. "And by creating unique offerings targeting new customer segments, such as visitors from China, they can attract a new clientele."

This approach, however, require smaller-scale hoteliers to reach out to potential partner organizations and to consider seeking funding support from government. Digital platforms are also identified as a means of connecting with new clients and strengthening relationships with customers.

For more information about this research, please contact:
Vijayelaksmee GOORAH
Open University of Mauritius,
Reduit, Moka, Mauritius
Email:

[email protected]


Mobile: +230 5759 2877
The original paper is available at: http://bit.ly/2ENGhxx

About Pertanika Journal of Social Sciences & Humanities (JSSH)
Pertanika Journal of Social Sciences & Humanities (JSSH) is published by Universiti Putra Malaysia in English and is open to authors around the world regardless of nationality. It is published four times a year in March, June, September and December. Other Pertanika series include Pertanika Journal of Tropical Agricultural Science (JTAS), and Pertanika Journal of Science & Technology (JST).

JSSH aims to develop as a pioneer journal for the social sciences with a focus on emerging issues pertaining to the social and behavioural sciences as well as the humanities. Areas relevant to the scope of the journal include Social Sciences - Accounting, anthropology, Archaeology and history, Architecture and habitat, Consumer and family economics, Economics, Education, Finance, Geography, Law, Management studies, Media and communication studies, Political sciences and public policy, Population studies, Psychology, Sociology, Technology management, Tourism; Humanities - Arts and culture, Dance, Historical and civilisation studies, Language and Linguistics, Literature, Music, Philosophy, Religious studies, Sports.

The journal publishes original academic articles dealing with research on issues of worldwide relevance. The journals cater for scientists, professors, researchers, post-docs, scholars and students who wish to promote and communicate advances in the fields of Social Sciences & Humanities research. http://www.pertanika.upm.edu.my/

For more information about the journal, contact:
The Chief Executive Editor (UPM Journals)
Head, Journal Division, UPM Press
Office of the Deputy Vice Chancellor (R&I)
IDEA Tower 2, UPM-MDTC Technology Centre
Universiti Putra Malaysia, Selangor, Malaysia
Phone: +603 8947 1622, Email:

[email protected]



Distributed for Pertanika Journal of Science & Technology by ResearchSEA.


Feb 7, 2018 20:00 HKT/SGT
Topic: Press release summary
Sectors: Travel & Tourism, Local, Hospitality
http://www.acnnewswire.com
From the Asia Corporate News Network



Copyright © 2020 ACN Newswire. All rights reserved. A division of Asia Corporate News Network.



Pertanika Journal
Dec 14, 2018 00:00 HKT/SGT
How to get the most fuel out of microalgae?
Dec 5, 2018 22:00 HKT/SGT
Better aquaculture management rewards Malaysia's fish farmers
Nov 27, 2018 08:00 HKT/SGT
Looking for ways to measure tumour aggression
Oct 2, 2018 19:30 HKT/SGT
Malaysian medicinal herb has anti-diabetic properties
Sept 25, 2018 19:00 HKT/SGT
Trees' species and age affect carbon emissions
Sept 5, 2018 18:00 HKT/SGT
Protecting rice plants by exploiting their natural defences
Aug 13, 2018 18:00 HKT/SGT
Too hot for rice?
Aug 2, 2018 23:00 HKT/SGT
Indonesian Sufism rejects radical Islam
Aug 1, 2018 09:00 HKT/SGT
Anti-ulcer benefits of honey investigated
June 20, 2018 10:00 HKT/SGT
Blood vessel-forming cells involved in aggressive brain tumour
More news >>