| | |
| --- | --- |
| Wednesday, 21 February 2018, 11:53 HKT/SGT | |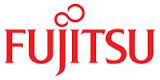 Source: Fujitsu Ltd



TOKYO, Feb 21, 2018 - (JCN Newswire) -

Fujitsu today announced that it will provide Shizuoka Bank with its Fujitsu Finance Solution Finplex Customer Contact Point Platform FrontSHIP, Fujitsu's customer service platform for the finance industry. To be steadily phased in from October 2018, this solution will create new contact points with customers through digital channels and enhance customer experience.

This platform will enable Shizuoka Bank to improve the hub for front office in actual branches (the front-hub system), which has been implemented from May 2017, and to provide services equivalent to those provided through face-to-face channels, particularly in bank branches, through digital channels using smart devices. Services include the recommendation of financial products suited to individual users based on their characteristics and usage history, the provision of customer support using AI technology, and other services such as online applications. Moreover, by moving to a "customer-in" sales approach through the use of omni-channels, Shizuoka Bank will be able to provide attractive financial services regardless of location.

Using FrontSHIP, Fujitsu and Shizuoka Bank will bring about a shift from existing PC/Web-based banking to cutting-edge financial services using smart devices.

Background

Starting in April 2017, Shizuoka Bank has taken measures for its 13th Medium-term Business Plan "TSUNAGU," adopting as its corporate vision the idea that "Shizugin" should become an "Innovative Bank" that will continue to create new value along with the region. In this plan, Shizuoka Bank lays out four basic strategies: reinforcing core businesses by focusing on regional economic growth, building a new business model for regional banks by developing and monetizing new business fields, reforming sales operations using retail channels and IT infrastructure, and helping to realize the dreams and increase the wealth of the region, customers, employees and shareholders.

As part of its strategy of "reforming sales operations using retail channels and IT infrastructure," Shizuoka Bank has constructed the front-hub system for recommending financial products suited to specific customers and accepting applications from tablet devices used by external affairs officers since May 2017. Now, Fujitsu is providing Shizuoka Bank with FrontSHIP, contributing to this strategy's further acceleration by conducting transactions regardless of location, and that go beyond the local region.

System Overview

With FrontSHIP, Shizuoka Bank will be able to provide recommendations of financial products and a variety of services through applications for smartphones and tablets through means including a number of APIs that will be developed, such as bank-owned open banking APIs. This will not only make it possible for Shizuoka Bank to provide attractive financial services regardless of location, but will also make it possible to roll out the sort of "customer-in" sales approach Shizuoka Bank has been aiming to create by promoting the use of omni-channels.

Scope of operations as the first step (planned for October 2018)
- "One to One" recommendation function that will promote financial products suited to a user's characteristics and trends in their financial transactions.
- Online application for a variety of services

Plans for operations in step two and beyond

Fujitsu and Shizuoka Bank are considering a variety of options, including support for open banking APIs, collaboration with fintech services, expanded financial services consultation options using digital channels and AI, and acceleration of credit screening procedures using linked open data(1). In accordance with its strategy of lightening the load on branch locations, Shizuoka Bank aims to provide services with high customer satisfaction and convenience regardless of location, both through face-to-face and indirect channels.

About FrontSHIP

FrontSHIP is Fujitsu's customer contact point platform that supports the creation of new contact points with customers and improved customer experience through digital channels by using smart devices as a channel for financial services. Because it can also be used as an open API platform, it enables the rapid provision of new services that connect with services from other industries while still making full use of the existing systems of the financial institution. In addition, by analyzing data gathered from customer contact points, FrontSHIP users can deepen their understanding of customer interests and trends, suggesting information and services customers might need while strengthening engagement between the customer and the financial institution.


About Fujitsu Ltd

Fujitsu is the leading Japanese information and communication technology (ICT) company, offering a full range of technology products, solutions, and services. Approximately 140,000 Fujitsu people support customers in more than 100 countries. We use our experience and the power of ICT to shape the future of society with our customers. Fujitsu Limited (TSE: 6702) reported consolidated revenues of 4.1 trillion yen (US $39 billion) for the fiscal year ended March 31, 2018.

For more information, please see www.fujitsu.com.
This release at www.fujitsu.com/global/about/resources/news/press-releases/.

Contact:

Fujitsu Limited
Public and Investor Relations
Tel: +81-3-6252-2176
URL: www.fujitsu.com/global/news/contacts/

Feb 21, 2018 11:53 HKT/SGT
Source: Fujitsu Ltd
Fujitsu Ltd (TSE: 6702)
Topic: Press release summary
Sectors: Enterprise IT, Banking
http://www.acnnewswire.com
From the Asia Corporate News Network
Copyright © 2019 ACN Newswire. All rights reserved. A division of Asia Corporate News Network.
Fujitsu Ltd
Mar 13, 2019 18:38 HKT/SGT
Fujitsu Formulates "Fujitsu Group AI Commitment," Demonstrating Dedication to Safe and Secure Use of AI
Mar 11, 2019 10:31 HKT/SGT
Fujitsu Completes Image Processing Field Trial to Support Restoration of Earthquake-Damaged Kumamoto Castle
Mar 11, 2019 10:07 HKT/SGT
Yamaha Motor and Fujitsu Begin IoT-based Field Trial to Improve Sailing Performance for 470 Class Events
Mar 4, 2019 10:05 HKT/SGT
Fujitsu Offers Online Biometric Authentication Service for TEPCO Systems
Mar 1, 2019 12:58 HKT/SGT
Fujitsu Limited Announces Recruitment Plans
Mar 1, 2019 11:55 HKT/SGT
Fujitsu Successfully Develops Technology to Miniaturize High-Sensitivity Infrared Cameras for Autonomous Ship Navigation
Feb 27, 2019 09:13 HKT/SGT
Fujitsu and Sony Global Education Initiate Blockchain Field Trials for Course Records and Transcript Management
Feb 18, 2019 10:24 HKT/SGT
Fujitsu Receives Order for Massively Parallel Supercomputer System from The University of Tokyo
Feb 13, 2019 17:01 HKT/SGT
Fujitsu Launches "Healthcare Personal service Platform" to Manage Health and Medical Information
Feb 12, 2019 10:50 HKT/SGT
Sapporo Medical University and Fujitsu in Joint R&D for Diabetes Treatment that Uses AI-based Machine Learning
More news >>