| | |
| --- | --- |
| Wednesday, 21 March 2018, 11:55 HKT/SGT | |


Source: DHL
- Drew Duncan's appointment will ensure DHL's supply chain business in Vietnam is structured for growth, ready to increase its footprint and market coverage
- He will steer growth in warehouse management, transportation management and value added supply chain services in this new role



BANGKOK, Mar 21, 2018 - (Media OutReach) -

DHL Supply Chain, the global market leader for contract logistics solutions, today announced the appointment of Drew Duncan as Managing Director of DHL Supply Chain Vietnam. In his new role, Drew will manage the strategic development of DHL Supply Chain Vietnam, steering growth in warehouse management, transportation management and value added supply chain services.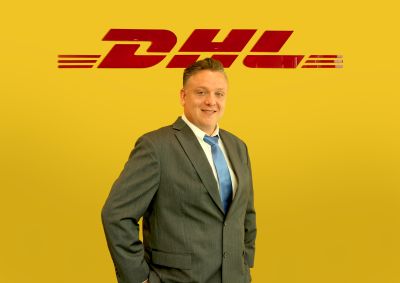 Drew Duncan's appointment will ensure DHL's supply chain business in Vietnam is structured for growth, ready to increase its footprint and market coverage



Drew has more than 13 years' experience in the logistics industry and has spent six years with DHL Supply Chain Thailand. Prior to this appointment, Drew was the Vice President - Retail, managing a combined workforce of over 6,000 personnel, 30 distribution centers and a fleet in excess of 3,000 vehicles. Drew is a pioneering leader of change, and has employed many globally tested supply chain innovations in our local operations, yielding significant improvements in cost and service for our customers.

Kevin Burrell, CEO, DHL Supply Chain Thailand Cluster (Thailand, Vietnam, Cambodia and Myanmar), said: "Vietnam's economy is growing rapidly, and this dynamic environment demands a leader who drives constant improvement across all areas of our business. We are pleased to announce the appointment of Drew Duncan as Managing Director of our operations in Vietnam. Having worked in Southeast Asia for half of his career, Drew has a keen understanding of regional and local culture. With his illustrious track record and rich experience working within DHL, we are confident of fulfilling our promise of being the leading enabler for our customers in the country and contributing to improving our consumers' daily lives. We have huge ambitions for our business in Vietnam, and look forward to capitalizing new opportunities under Drew's stewardship".

DHL aims to provide a one-stop service for logistics supply chain integration to global standards, supporting local and international customers in various sectors - Retail, Consumer, Technology, Automotive, Life Sciences, Chemical, Engineering and Manufacturing. Its diverse expertise enables speedy operational set-up for customers from all sectors using DHL's multi-user warehouses and transport networks. DHL Supply Chain sees a real opportunity in Vietnam to help its customers grow successfully and constantly improve safety, quality and cost management through innovation and market differentiated services.

DHL - The logistics company for the world

DHL is the leading global brand in the logistics industry. Our DHL family of divisions offer an unrivalled portfolio of logistics services ranging from national and international parcel delivery, e-commerce shipping and fulfillment solutions, international express, road, air and ocean transport to industrial supply chain management. With about 350,000 employees in more than 220 countries and territories worldwide, DHL connects people and businesses securely and reliably, enabling global trade flows. With specialized solutions for growth markets and industries including technology, life sciences and healthcare, energy, automotive and retail, a proven commitment to corporate responsibility and an unrivalled presence in developing markets, DHL is decisively positioned as "The logistics company for the world".

DHL is part of Deutsche Post DHL Group. The Group generated revenues of more than 57 billion euros in 2016.

Media Contact:
DHL Supply Chain Thailand
Marketing - Thailand Cluster (Thailand, Vietnam, Cambodia and Myanmar)
Naratta Chotigavanich
Tel: +66 (0) 2779 9808
Email:

[email protected]




Mar 21, 2018 11:55 HKT/SGT
Topic: Press release summary
Sectors: Transportation/Logistics
http://www.acnnewswire.com
From the Asia Corporate News Network



Copyright © 2020 ACN Newswire. All rights reserved. A division of Asia Corporate News Network.



DHL
Aug 29, 2018 10:20 HKT/SGT
DHL eCommerce goes green in Malaysia and Vietnam
Aug 22, 2018 12:20 HKT/SGT
DHL eCommerce and Kasemchaifood hatches new plan to deliver farm fresh eggs direct to consumers within 24 hours
Aug 20, 2018 17:00 HKT/SGT
DHL Global Forwarding makes key appointments in Bahrain, Kuwait and Morocco
Aug 15, 2018 14:30 HKT/SGT
DHL eCommerce Integrated on Shopee, Offering Malaysians Next-Day Delivery Service
Aug 8, 2018 17:40 HKT/SGT
DHL Global Forwarding announces key leadership appointments in Oman, Qatar and Egypt
Aug 6, 2018 18:00 HKT/SGT
Deutsche Post DHL Group and the United Nations Development Programme scale up airport disaster preparedness training in India
Aug 6, 2018 15:30 HKT/SGT
Disadvantaged schoolchildren get boost from DHL Express
Aug 5, 2018 17:00 HKT/SGT
Hokkaido's endangered bears keep their cool with DHL en route to Yorkshire Wildlife Park
Aug 2, 2018 11:30 HKT/SGT
DHL Global Forwarding launches dedicated "cold chain" warehouse to support Indonesia's expanding life sciences industry
July 17, 2018 11:00 HKT/SGT
Bunzl chooses DHL Global Forwarding to keep essentials flowing to Australia and New Zealand
More news >>