| | |
| --- | --- |
| Friday, 30 March 2018, 10:05 HKT/SGT | |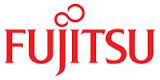 Source: Fujitsu Ltd



TOKYO, Mar 30, 2018 - (JCN Newswire) -

Fujitsu Middleware Limited and Fujitsu Limited today announced that Fujitsu Middleware has concluded a sales partnership agreement with UiPath in the robotic process automation (RPA)(1) field in Japan. Under this agreement, Fujitsu Middleware and Fujitsu Limited will offer sales of UiPath's RPA software beginning in early April 2018 in Japan. In recent years, workstyle transformation has been promoted in Japan, and there has been an increasing demand for the use of RPA software to substitute for processes done by hand in order to improve productivity. Now, in light of this increased demand for the implementation of RPA solutions, the Fujitsu Group will begin offering sales of UiPath's RPA software, which has a proven global track record, that support systems of every size, to customers in Japan beginning in early April 2018. In order to ensure that customers can deploy RPA with peace of mind, the Fujitsu Group is expanding the number of its employees taking courses at UiPath Academy, UiPath's official certification program (offering training certification essential for RPA development), with plans to train about 300 personnel in the use of UiPath in fiscal 2018, enhancing its support for customers' workstyle transformations.

UiPath Overview

UiPath is one of the world's leading RPA vendors, offering a unified software platform for efficiently automating customer work processes. Based in the US, UiPath has offices in Japan, the UK, Romania, France, Germany, India, Singapore, Hong Kong, and Australia, with a track record of successfully providing automation via RPA to about 700 companies. UiPath's subsidiary in Japan was established in February 2017, and its software is already being used by more than 160 companies (as of the end of February 2018), with numerous companies undertaking proofs of concept.

(1) Robotic process automation (RPA) Software that can automate and improve the efficiency of mostly white-collar processes by substituting software robots for defined tasks that were previously done by people. It has also been called digital labor, because it can execute processes as a supplement to people.


About Fujitsu Ltd

Fujitsu is the leading Japanese information and communication technology (ICT) company, offering a full range of technology products, solutions, and services. Approximately 140,000 Fujitsu people support customers in more than 100 countries. We use our experience and the power of ICT to shape the future of society with our customers. Fujitsu Limited (TSE: 6702) reported consolidated revenues of 4.1 trillion yen (US $39 billion) for the fiscal year ended March 31, 2018.

For more information, please see www.fujitsu.com.
This release at www.fujitsu.com/global/about/resources/news/press-releases/.

Contact:

Fujitsu Limited
Public and Investor Relations
Tel: +81-3-3215-5259
URL: www.fujitsu.com/global/news/contacts/

Mar 30, 2018 10:05 HKT/SGT
Source: Fujitsu Ltd
Fujitsu Ltd (TSE: 6702)
Topic: Press release summary
Sectors: Enterprise IT
http://www.acnnewswire.com
From the Asia Corporate News Network
Copyright © 2019 ACN Newswire. All rights reserved. A division of Asia Corporate News Network.