| | |
| --- | --- |
| Tuesday, 17 April 2018, 12:27 HKT/SGT | |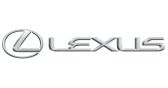 Source: LEXUS



TOKYO, Apr 17, 2018 - (JCN Newswire) -

Lexus International today announced the Grand Prix winner of the Lexus Design Award 2018--Testing Hypotheticals by Extrapolation Factory (Christopher Woebken, Elliott P. Montgomery)--leading this prestigious international event to a pinnacle of excitement. Lexus Design Award 2018 drew a record 1319 entries from 68 countries under the theme of "CO-".

Lexus passionately believes in the power of design to change the world. This is why Lexus nurtures and celebrates up-and-coming designers who harness the power to shift perspectives, communicate ideas and stimulate the imagination to shape a better future.

"This year's winner permeates the current thinking about the role of design in our evolving and technologically shifting societies. Products played less of a role, and design education/teaching and thinking are at the forefront. How citizens and designers interact with products, processes and future is increasingly critical to mediating this influence of design in our increasingly future-orientated and technologically evolving world. The chosen design shows methods and techniques for engaging the public and designers in role playing possible futures and negotiating the influences of our technological world." said David Adjaye, Lexus Design Award 2018 judge and architect.

Elliott P. Montgomery of Extrapolation Factory commented, "It was truly fantastic, and the experience was incredible to have worked with our mentors Formafantasma. We could not have done this without the support of Lexus."

Since 2013, the Lexus Design Award has supported the next generation of designers from around the world. For our sixth year, 2018, the Award's theme is "CO-", a Latin prefix meaning with or together. Lexus believes that great design can ensure the harmonious coexistence of nature and society. In that sense, "CO-" is an approach that allows the brand to explore its true potential and that of the environment by creating new possibilities through collaboration, coordination and connection.

From among the wealth of "CO-" design submissions, our elite judging committee has selected 12 finalists, four to be prototyped and eight to be shown as display panels. These will be revealed to the international design community at Lexus' "LIMITLESS CO-EXISTENCE" exhibition, held 17-22 April 2018 in the Cavallerizze in Museo Nazionale della Scienza e della Tecnologia Leonardo da Vinci during Milan Design Week, the world's supreme design event.

For this exhibit, Lexus has called upon Japanese architect Sota Ichikawa to be the overall concept space designer. In the main installation, Ichikawa has used innovative methods to represent the ultimate experience of LIMITLESS CO-EXISTENCE. The Lexus LF-1 Limitless concept, earlier introduced at the North American International Auto Show, is also featured using Ichikawa's unique method.

ABOUT LEXUS DESIGN AWARD 2018 PEOPLE'S CHOICE

Following the strong engagement of the public wins the Lexus Design Award displays in the past, Lexus has create the "LEXUS DESIGN AWARD 2018 PEOPLE'S CHOICE" allowing even more interaction than ever before. The winner is determined by votes cast on the website from 16 to 21 April and announced on 23 April.


About LEXUS

Since its debut in 1989, Lexus has earned a worldwide reputation for high-quality products and exemplary customer service. Lexus is the hybrid leader among luxury brands, offering hybrids that provide the best in innovative technology and premier luxury. The evolution of Lexus is reflected in the progressive designs of its new vehicles. The grille, dynamic light treatments, and sculptured lines create a distinctive look of luxury for Lexus. For more information, please visit www.lexus-int.com and www.lexus-int.com/news/.

Contact:
Public Affairs Division
Global Communications Department
Toyota Motor Corporation
Tel: +81-3-3817-9926

Apr 17, 2018 12:27 HKT/SGT
Source: LEXUS
Topic: Press release summary
Sectors: Automotive
http://www.acnnewswire.com
From the Asia Corporate News Network
Copyright © 2019 ACN Newswire. All rights reserved. A division of Asia Corporate News Network.
LEXUS
Feb 25, 2019 12:58 HKT/SGT
Celebrating 10 Million Vehicles Sold and a Best-Ever Year, the Lexus Brand Continues to Grow Globally
Feb 21, 2019 11:12 HKT/SGT
Lexus to Light Up Milan Design Week with 12th Edition of the Celebrated Lexus Design Event
Jan 30, 2019 12:02 HKT/SGT
2019 Lexus Design Award Finalists Named
Jan 14, 2019 13:10 HKT/SGT
2020 Lexus RC F and RC F Track Edition Debut in Detroit
Jan 11, 2019 18:26 HKT/SGT
Lexus LC Convertible concept Makes World Debut in Detroit
Nov 27, 2018 12:36 HKT/SGT
Lexus Introduces The Newest Addition to Its Lineup
Oct 24, 2018 13:31 HKT/SGT
All-New Lexus ES Goes on Sale in Japan
Oct 15, 2018 15:07 HKT/SGT
Lexus Rounds Out its Lexus Design Award 2019 Mentoring and Judging Panels with the Addition of Design and Technology Field Experts
Sept 28, 2018 18:43 HKT/SGT
Co-Founder of British Design Brand Established & Sons Joins Esteemed Group of Mentors for the Lexus Design Award 2019
Sept 13, 2018 12:34 HKT/SGT
Lexus: When Design and Craftsmanship Meet
More news >>