| | |
| --- | --- |
| Tuesday, 15 May 2018, 13:41 HKT/SGT | |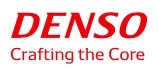 Source: Denso
- The retrofittable driver status monitor detects distractions and drowsiness to improve the safety of drivers in new and existing commercial vehicles -



TOKYO, May 15, 2018 - (JCN Newswire) -

DENSO Corporation, one of the world's largest automotive suppliers, today announced it has released a retrofittable driver status monitor to help reduce the number of traffic accidents involving commercial vehicles, such as trucks and buses. The safety product checks for distractions, drowsiness, sleep, and inappropriate posture based on the driver's facial image, which is captured through a camera installed in the cabin. If drowsy or distracted driving is detected, the monitor voices an alert. It is now sold by DENSO Sales and DENSO service stations across Japan and will be released outside the country later this year.

Large commercial vehicles can cause serious damage in an accident, and many trucks and buses do not have the latest safety devices installed because they've been in use for so many years. The driver status monitor is retrofittable to existing vehicles on the road, and can therefore accelerate the introduction of safety devices to large commercial vehicles.

A driver's condition is detected by the product and recorded on a SD card. An operation manager and the driver can review the driving status, including the number of voiced alerts, and an image of the driver when the alert was triggered. This feature offers additional guidance for safe driving. The driver's condition can also be notified to the operation manager in real-time, making it possible to caution the driver and take quick action in the event of an emergency. In addition, the monitor can be linked with a new telematics device for commercial vehicles released by DENSO this summer and a cloud-based digital tachograph manufactured by Fujitsu Limited.

DENSO has been developing safety technologies and products for passenger cars and commercial vehicles to help create a society free from traffic accidents. In 2014, DENSO developed its first driver status monitor and currently offers products for heavy trucks and large sightseeing buses. In 2017, DENSO collaborated with FotoNation, a wholly owned subsidiary of Xperi Corporation that creates facial image recognition and neural network technologies, to further improve the performance of driver status detection and accelerate the development of products that will impact the future of mobility.

These technologies and partnerships support DENSO's commitment to deliver a safe and secure automotive society for all people around the world.


About Denso

DENSO is a $48.3 billion global mobility supplier that develops advanced technology and components for nearly every vehicle make and model on the road today. With manufacturing at its core, DENSO invests in its 221 facilities in 35 countries to produce thermal, powertrain, mobility, electrification, & electronic systems, to create jobs that directly change how the world moves. The company's 170,000+ employees are paving the way to a mobility future that improves lives, eliminates traffic accidents, and preserves the environment. Globally headquartered in Kariya, Japan, DENSO spent 9.3% of its global consolidated sales on research and development in the fiscal year ending March 31, 2019. For more information about global DENSO, visit https://www.denso.com/global.

Contact:
Sadayoshi Yokoyama, Toshiko Watanabe 
DENSO CORPORATION 
Phone: 81-566-25-5594 
Fax: 81-566-25-4509 


[email protected]

 


[email protected]



May 15, 2018 13:41 HKT/SGT
Source: Denso
Topic: Press release summary
Sectors: Automotive
http://www.acnnewswire.com
From the Asia Corporate News Network
Copyright © 2020 ACN Newswire. All rights reserved. A division of Asia Corporate News Network.