| | |
| --- | --- |
| Tuesday, 26 June 2018, 09:24 HKT/SGT | |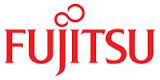 Source: Fujitsu Ltd



TOKYO, June 26, 2018 - (JCN Newswire) -

Fujitsu today announces that its AI Bridging Cloud Infrastructure (ABCI) system has placed 5th in the world, and 1st in Japan, in the TOP500 international performance ranking of supercomputers. ABCI has also taken 8th place in the world in Green500, which ranks outstanding energy saving performance. Fujitsu developed ABCI, Japan's fastest open AI infrastructure featuring a large-scale, power-saving cloud platform geared toward AI processing, based on a tender issued by the National Institute of Advanced Industrial Science and Technology (AIST).

These rankings were announced on June 25 (Japan time) at ISC 2018, an international conference on high performance computing (HPC) held in Germany. TOP500 evaluates and ranks the top 500 computer systems in the world by computational processing speed. Green500 ranks the TOP500-listed supercomputers to offer excellent examples of power consumption performance.

ABCI is a large-scale cloud platform focused on AI applications, consisting of 1,088 Fujitsu Server PRIMERGY CX2570 M4 x86 servers, each equipped with two Intel Xeon Scalable family processors and four NVIDIA Tesla V100 accelerators, the latest GPU computing card.

In the TOP500 performance testing, ABCI achieved a LINPACK performance(1) of 19.88 petaflops(2) using its 1,088 computational nodes, due to application acceleration technology and other technologies developed by Fujitsu and Fujitsu Laboratories Ltd. in their experience in HPC development. Through the use of such technologies as performance balance optimization as well as overlapping optimization of computational processing and communications processing, Fujitsu was able to not only improve GPU computational efficiency, but also optimize communications processing between servers, eliciting maximum hardware performance. In addition, ABCI achieved a performance value of 12.05 gigaflops(3) per watt in the Green500 rankings, earning world-class recognition not only for performance, but also as a supercomputer system with excellent energy efficiency.

AIST plans to begin full-scale operations with ABCI from August 2018. As a type of open AI infrastructure geared to deliver the fastest AI processing in Japan, ABCI's computational resources will be available to a broad range of organizations, from research institutions and universities to research by private companies, rapidly advancing the use of cutting-edge AI technology by industry and contributing to the creation of technologies useful for Japanese industry and society.

http://www.acnnewswire.com/topimg/Low_ABCIComputeNodeRacks.jpg
ABCI's Compute Node Racks

http://www.acnnewswire.com/topimg/Low_%20AIDatacenterHousingABCI.jpg
The AI Datacenter Housing ABCI

Endorsement

"AI is transforming virtually every industry. ABCI, powered by over 4,300 NVIDIA Volta Tensor Core GPUs, is one of the largest GPU accelerated supercomputer systems for AI. Volta Tensor Core GPUs, the engine for modern AI, is designed for the future of computing where deep learning is fused with traditional high-performance computing for accelerating scientific and industrial progress. ABCI will fuel AI adoption across Japan," said Ian Buck, vice president and general manager of Accelerated Computing at NVIDIA.

(1) LINPACK Performance A program developed by J. Dongarra, Ph.D., of the University of Tennessee, for solving simultaneous linear equations using regular matrix calculations (a direct method of finding a solution). It is used as a benchmark program in creating the TOP500 list. It is known for easily producing performance close to the peak performance of the hardware.
(2) Petaflops Quadrillion floating point operations per second.
(3) Gigaflops Billion floating point operations per second.


About Fujitsu Ltd

Fujitsu is the leading Japanese information and communication technology (ICT) company, offering a full range of technology products, solutions, and services. Approximately 140,000 Fujitsu people support customers in more than 100 countries. We use our experience and the power of ICT to shape the future of society with our customers. Fujitsu Limited (TSE: 6702) reported consolidated revenues of 4.1 trillion yen (US $39 billion) for the fiscal year ended March 31, 2018.

For more information, please see www.fujitsu.com.
This release at www.fujitsu.com/global/about/resources/news/press-releases/.

Contact:

Fujitsu Limited
Public and Investor Relations
Tel: +81-3-3215-5259
URL: www.fujitsu.com/global/news/contacts/

June 26, 2018 09:24 HKT/SGT
Source: Fujitsu Ltd
Fujitsu Ltd (TSE: 6702)
Topic: Press release summary
Sectors: Enterprise IT
http://www.acnnewswire.com
From the Asia Corporate News Network
Copyright © 2019 ACN Newswire. All rights reserved. A division of Asia Corporate News Network.
Fujitsu Ltd
Feb 18, 2019 10:24 HKT/SGT
Fujitsu Receives Order for Massively Parallel Supercomputer System from The University of Tokyo
Feb 13, 2019 17:01 HKT/SGT
Fujitsu Launches "Healthcare Personal service Platform" to Manage Health and Medical Information
Feb 12, 2019 10:50 HKT/SGT
Sapporo Medical University and Fujitsu in Joint R&D for Diabetes Treatment that Uses AI-based Machine Learning
Feb 6, 2019 10:35 HKT/SGT
Fujitsu Named to FORTUNE Magazine's 2019 List of "World's Most Admired Companies"
Jan 30, 2019 09:10 HKT/SGT
Fujitsu Develops Blockchain-based Exchange System for Electricity Consumers
Jan 28, 2019 10:09 HKT/SGT
Fujitsu to Go Live with Disaster Information Management System in Indonesia's North Sumatra Region
Jan 24, 2019 10:27 HKT/SGT
Fujitsu Supports Hospitals with New Clinical Trial Solution, "tsClinical DDworks21/Trial Site"
Jan 22, 2019 16:42 HKT/SGT
Fujitsu Develops AI Technology to Determine the Necessity of Cyberattack Responses
Jan 22, 2019 10:54 HKT/SGT
Fujitsu Launches 11 New Enterprise PC Models, Including Educational Tablet with Improved Ease of Use
Jan 22, 2019 10:42 HKT/SGT
Fujitsu Group Earns Top Rating in CDP Climate Change Evaluation for Second Year Running
More news >>