| | |
| --- | --- |
| Friday, 20 July 2018, 09:13 HKT/SGT | |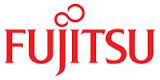 Source: Fujitsu Ltd
Accelerates renewable electricity use to achieve "Fujitsu Climate and Energy Vision"



TOKYO, July 20, 2018 - (JCN Newswire) -

Fujitsu today announced that it has joined RE100(1), an international initiative led by The Climate Group in partnership with CDP, as Japan's first Gold Member. RE100 aims to have companies use 100% renewable energy for the electricity they consume. In line with this, Fujitsu will expand its use of renewable energy with the goal of sourcing 100% of the electricity consumed at Group locations, both in and outside of Japan, from renewable sources by 2050. Fujitsu will also undertake R&D and technology trials in areas such as energy management and storage, contributing to the spread of renewable energy throughout society.

Under the "Fujitsu Climate and Energy Vision," a medium-to-long term environmental outlook set forth in May 2017, the Fujitsu Group aims to bring Fujitsu's CO2 emissions down to zero by 2050. Along with the thorough implementation of energy-saving measures, the expanded use of renewable energy represents a critical component to achieving this goal. Fujitsu has joined RE100, which strives to significantly expand the adoption of renewable electricity on a global scale, and will further strengthen efforts to boost use of renewable electricity across the Fujitsu Group. Specifically, at locations in Japan and around the world, starting with datacenters outside of Japan, Fujitsu will consider the appropriate steps for each region and expand its procurement of electricity from renewable sources. Fujitsu will concurrently continue its work on R&D and technology trials for energy management and storage, and contribute to the spread of renewable energy in society as a whole.

Renewable Energy Electricity Usage Goals at Fujitsu Group Locations

Goal: 100% by 2050
Intermediate goal: 40% by 2030

Message from Sam Kimmins, Head of RE100, The Climate Group:

"We are delighted to welcome Fujitsu to RE100. Their commitment comes at a crucial time, sending a clear message to the world that Japanese companies are committed, alongside their global peers, to using 100% renewable power." Fujitsu has been actively conducting seminars and environmental events for employees around the world, and in June 2018, invited Sam Kimmins, Head of RE100 at The Climate Group, to a dialogue on the environment(2). By continuing to hold this type of event, Fujitsu also hopes to raise employee consciousness of the use and spread of renewable energy.

(1) RE100 RE100 is a collaborative initiative led by The Climate Group in partnership with CDP. An initiative of The Climate Group, an international NGO, it consists of companies committed to source 100% of the electricity they use from renewable sources.
(2) Dialogue on the environment An event where knowledgeable people from a variety of fields, including NGOs, universities, and the media, are invited to hold a conversation on the topic of the environment. Fujitsu began holding these events in 2011, and has held 31 as of the end of June 2018.


About Fujitsu Ltd

Fujitsu is the leading Japanese information and communication technology (ICT) company, offering a full range of technology products, solutions, and services. Approximately 140,000 Fujitsu people support customers in more than 100 countries. We use our experience and the power of ICT to shape the future of society with our customers. Fujitsu Limited (TSE: 6702) reported consolidated revenues of 4.1 trillion yen (US $39 billion) for the fiscal year ended March 31, 2018.

For more information, please see www.fujitsu.com.
This release at www.fujitsu.com/global/about/resources/news/press-releases/.

Contact:
Fujitsu Limited
Public and Investor Relations
Tel: +81-3-3215-5259
URL: www.fujitsu.com/global/news/contacts/

July 20, 2018 09:13 HKT/SGT
Source: Fujitsu Ltd
Fujitsu Ltd (TSE: 6702)
Topic: Press release summary
Sectors: Enterprise IT
http://www.acnnewswire.com
From the Asia Corporate News Network
Copyright © 2019 ACN Newswire. All rights reserved. A division of Asia Corporate News Network.
Fujitsu Ltd
May 14, 2019 12:23 HKT/SGT
Fujitsu Formulates "Design the Trusted Future by Data x AI", a Process and Framework for Creating Goal-Oriented Businesses
May 14, 2019 08:44 HKT/SGT
Fujitsu and Autonomic Collaborate to Bring Advanced Mobility Services to Global Automakers
May 10, 2019 10:21 HKT/SGT
Fujitsu Develops Automatic Labeling Technology to Accelerate AI Use of Time-Series Data
May 9, 2019 10:21 HKT/SGT
Fujitsu Launches Sales of its PRIMEFLEX for Microsoft Azure Stack Vertically Integrated Platform
May 8, 2019 10:16 HKT/SGT
Fujitsu Launches 7 New Models of Enterprise Notebooks and Tablets in 3 Series
Apr 24, 2019 10:44 HKT/SGT
Fujitsu Contributes to Achievement of SDGs, Resolution of Challenges Surrounding Climate Change, Resource Management
Apr 23, 2019 14:58 HKT/SGT
Fujitsu Named "Competitive IT Strategy Company" for 2019
Apr 22, 2019 10:08 HKT/SGT
Fujitsu to Introduce Sustainable Ingredients to Employee Cafeterias on Ongoing Basis
Apr 18, 2019 10:57 HKT/SGT
Fujitsu to Hold Fujitsu Forum 2019
Apr 16, 2019 10:11 HKT/SGT
Fujitsu Sets Out the 'Fujitsu Technology and Service Vision 2019'
More news >>