| | |
| --- | --- |
| Thursday, 23 August 2018, 12:35 HKT/SGT | |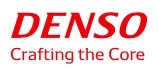 Source: Denso
- Investment speeds development of in-vehicle OLED displays, and brings HD images, improved lighting and efficient design to car cockpits -



KARIYA, JAPAN, Aug 23, 2018 - (JCN Newswire) -

DENSO Corporation today announced it has invested 30 billion yen ($270 million) in JOLED Inc., a developer of printed organic light-emitting diode (OLED) displays. The investment accelerates JOLED's development and mass production of in-vehicle OLED displays, which are used for human-machine interfaces (HMIs) in car cockpits to deliver key driving information to the driver quickly and accurately. Compared to conventional HMIs, which use thin-film transistor liquid crystal displays (TFT-LCDs), JOLED's OLED displays offer higher-definition images, more vivid colors, and are designed to be thinner, lighter, and bendable--making them easier to install and produce more optimized light output for improved HMI functionality.

"DENSO's investment in JOLED directly enhances the advancement of human-machine interfaces -- technologies which are critical to keeping drivers informed behind the wheel safely," said Hirotsugu Takeuchi, executive director of DENSO. "Working with JOLED will help us create a new mobility future that's safer for all, emphasizes efficiency and smartly applies problem-solving innovations to the real world."

As cars become more connected, more information can be provided to drivers to help them ensure effective road safety. Because of this, there is a growing demand for HMIs that can display information in a more visually appealing, larger, and easier-to-understand format -- all while encouraging drivers to stay focused on the road. OLED displays enable these characteristics and will continue to gain prominence as HMIs are called upon to deliver improved visibility, more dynamic design and increased operational efficiencies.

JOLED was the first in the world to commercialize printed OLED displays, and the company's OLED printing method is simpler and more efficient than traditional manufacturing approaches. This investment will enable DENSO to combine its accumulated technology and know-how regarding HMIs with JOLED's OLED printing, thereby speeding up the development and mass production of various types of OLED displays for instrument clusters, center-stack displays, and other devices, and thus contribute to the development of more attractive and convenient cockpits.

DENSO will continue to emphasize the development of its HMI technologies, which underpin the ongoing evolution of vehicles, and seek to create cockpits that streamline interaction between human and machine to create a society free from road traffic accidents.

About JOLED

JOLED Inc. is headquartered in Tokyo and uses its Ishikawa, Kyoto, and Atsugi Technology Development Centers as bases to conduct research, development, manufacturing, and sales activities for OLED displays, their parts, materials, manufacturing equipment, and associated products. JOLED was founded in January 2015, combining the OLED display development divisions of Sony Corporation and Panasonic Corporation, with the goal of accelerating mass production development and commercialization of OLED displays.

In 2016, the company started up a pilot line (substrate size: G4.5), establishing a mass production technology and improving productivity. Later, in December 2017, JOLED began shipment of its first product, the 21.6-inch 4K OLED display. To further expand the business, in July 2018, JOLED established Nomi site in Nomi city, Ishikawa prefecture. Now the company started establishing the world's first mass production line for printed OLED, aiming to commence production in 2020. https://www.j-oled.com/english/


About Denso

DENSO is a $48.3 billion global mobility supplier that develops advanced technology and components for nearly every vehicle make and model on the road today. With manufacturing at its core, DENSO invests in its 221 facilities in 35 countries to produce thermal, powertrain, mobility, electrification, & electronic systems, to create jobs that directly change how the world moves. The company's 170,000+ employees are paving the way to a mobility future that improves lives, eliminates traffic accidents, and preserves the environment. Globally headquartered in Kariya, Japan, DENSO spent 9.3% of its global consolidated sales on research and development in the fiscal year ending March 31, 2019. For more information about global DENSO, visit https://www.denso.com/global.

Contact:
Sadayoshi Yokoyama, Toshiko Watanabe 
DENSO CORPORATION 
Phone: 81-566-25-5594 
Fax: 81-566-25-4509 


[email protected]

 


[email protected]



Aug 23, 2018 12:35 HKT/SGT
Source: Denso
Topic: Press release summary
Sectors: Electronics, Automotive
http://www.acnnewswire.com
From the Asia Corporate News Network
Copyright © 2020 ACN Newswire. All rights reserved. A division of Asia Corporate News Network.
Denso
Sept 29, 2020 16:22 HKT/SGT
DENSO's NaviBridge, a Smartphone Application Designed to Send Searched Locations from Phones to Car Navigation Systems, Compatible with Over 1,000 GPS
Aug 5, 2020 15:09 HKT/SGT
DENSO Establishes Pittsburgh Innovation Lab to Accelerate Automated Driving R&D
July 31, 2020 13:11 HKT/SGT
DENSO Announces First Quarter Financial Results
July 21, 2020 21:35 HKT/SGT
Reproducing the Driver's Senses by Engineering: DENSO's Challenge to Develop Automated Driving Systems
July 21, 2020 17:40 HKT/SGT
To Achieve AI-based Fully Automated Driving: R&D Project on Elemental Technologies at DENSO
July 6, 2020 15:34 HKT/SGT
Announcement of Absorption-type Merger (Simplified Merger and Short-form Merger) of DENSO IT Solutions Inc.
June 1, 2020 11:48 HKT/SGT
DENSO and Certhon Establish DENSO AgriTech Solutions
May 29, 2020 11:05 HKT/SGT
DENSO Announces Changes in the Areas of Responsibility of Senior Executive Officers and Executive Officers
May 18, 2020 16:36 HKT/SGT
DENSO, Global Mobility Service to Support Delivery of COVID-19 Test Kits in Indonesia
Apr 30, 2020 16:43 HKT/SGT
DENSO Announces Changes to Its Board of Directors
More news >>