HONG KONG, Oct 12, 2018 - (ACN Newswire) -

Shanzhai City (SZC) announces the launch of Impact Oxygen Exchange (iO-X), the world's first community impact exchange network, driven by real-world impact data from grassroots communities, and built on blockchain and AI. Piloting first in Guizhou, Anhui and Yunnan, China, iO-X moves into Southeast Asia, in communities in Vietnam, Laos, Myanmar, the Philippines and Papua New Guinea, with observers from The World Bank, Asian Development Bank, and International Monetary Fund (IMF).

In its first application, iO-X aims at serving annual transactions of RMB 3.7 billion of local food, products and services in rural China. It targets to acquire up to 20 million users in 2 years, and 100 million in 5 years, from developing regions worldwide. iO-X is a joint venture partnership between SZC's unique last-mile data strategies developed for rural and remote communities and MiQS Technologies high performance exchange technologies.

iO-X allows rural households or cooperatives to trade local products on the blockchain. All product sourcing, production, logistics, pricing and user data will be published in the fully-transparent environment to allow trackability, fair-trading and inclusive local development. iO-X, powered by MiQS's flagship product, XWings, can power numerous local impact exchanges at the same time to serve high-volume P2P level transactions.

In celebration of the first application of iO-X in Guizhou Province, a 4-day event starting today, The Rural Product Innovation and Folk-Art Revival Forum was organized, with direct support by Maogong Township Government in Liping County, Guizhou Province. Dr. Tat Lam, co-founder and CEO of Shanzhai City, was invited to officiate the launch.

"Building iO-X, the community impact exchange, is a remarkable achievement for Shanzhai City, and more importantly the first real step towards revolutionizing the global blockchain data infrastructure for sustainable development. Thanks to MiQS's lightening-fast and institutional-ready exchange backend, iO-X makes blockchain technologies available for grassroots communities to facilitate their everyday life businesses and reinforce local trust economy," said Dr. Tat Lam.

"With the highly-adaptive nature of our poverty-market-focused user engagement solutions, we are ready to deploy the system across communities for the untapped yet highly desired impact investing markets, which are known as high-impact and high-return. The system is well positioned to become the badly needed solution to vitalize economically underdeveloped regions as well as the driving engine for real long-tail business on the blockchain."

iO-X's first use case is developed for GOODS FOR PEOPLE (GFP), initiated by Design Venture Forward (DVF), an agricultural business and cooperative collaboration platform for rural communities in China to publish best practice data of authentic farming on blockchain to enhance fair trade and local economic growth.

Unique features of iO-X, the community impact exchange:
- high transparency and traceability blockchain technologies for people with limited data literacy to use
- consumers and impact investors will have access to the information throughout the farmers' profile, food production, distribution process and impact data on blockchain, ensuring food safety and fair trade
- local farmers and suppliers can upload personal, community, food production, outcome measurement and impact validation data through SZC's DApps (impact oracle marketplace) to manage social development collectively
- by incentivizing self-reporting data by the local communities, management and impact measurement cost will be 4 times less than the services by mainstream market stakeholders

About Shanzhai City
Shanzhai City (SZC) is a social-finance technology company specializing in last-mile data solutions backed by real-world data and its unique user-acquisition model built on blockchain and AI, aiming to contribute to filling the USD $35 trillion United Nation's Sustainable Development Goals funding gap by 2030. The SZC team has spent years developing technology solutions among grassroots communities to tap social finance opportunities in developing regions. Past and current projects include humanitarian-based finance projects in China, Myanmar, Laos, Thailand and Brazil, supported by the Chinese Government, the Brazilian Government, The World Bank Group, Binance's Blockchain Charity Foundation and Bancor's Grassroots Economics etc. Find Shanzhai City on www.shanzhaicity.com or "ImpactLearning" on WeChat.

About MiQS:
MiQS is a financial trading and investment technology solution provider company with offices in Shenzhen, Hong Kong and Chicago. Its mission is to help global institutions provide better and inclusive financial services to their clients. Experienced MiQS engineering team has delivered quality trading solutions for the world-class exchanges like Chicago Board Options Exchange as well as the Fintech startups, its flagship product, Xwings, is able to serve different types of clients with the top performance that is comparable to global leading blockchain exchanges. Find MiQS on www.miqs.io, and findthe introduction of Xwings on www.xwings.io.

For media enquiries, please contact:
New Smile Strategic IR & PR Consultancy
Kristy Tsang
Tel: +852 9107 6485
Email: kristymstsang@gmail.com



Oct 12, 2018 06:00 HKT/SGT
Topic: Press release summary
Sectors: Currencies, FinTech/Chains
http://www.acnnewswire.com
From the Asia Corporate News Network
Copyright © 2019 ACN Newswire. All rights reserved. A division of Asia Corporate News Network.
Multimedia

Shanzhai City: Intelligent data solutions for the entire social impact ecosystem.
View Image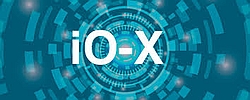 iO-X--Impact Oxygen Exchange: World's first community impact exchange network
View Image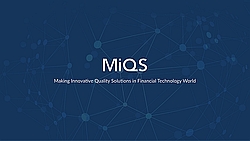 MiQS Technologies: Innovative quality solutions in a financial technology world.
View Image