| | |
| --- | --- |
| Friday, 19 October 2018, 17:34 HKT/SGT | |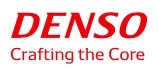 Source: Denso
Recent changes enable dedicated focus to the development of new software and products core to enhancing safety and reducing environmental impact



TOKYO, Oct 19, 2018 - (JCN Newswire) -

DENSO corporation, the world's second largest mobility supplier, has made recent changes that represent one of the largest shifts in business strategy in its 70-year history - expanding into software-based solutions in addition to its hardware expertise - that push the company beyond a vehicle-centric focus in order to help create an new mobility paradigm for society.

The global auto industry is undergoing a once-in-a-century shift that will fundamentally reshape transportation. Given the changing cast of competitors that make up the evolving auto industry, DENSO has transformed its conventional business model to achieve success for customers, consumers, partners, employees, and all other stakeholders.

DENSO's long-term policy, which was launched last year, guides the company toward its 2030 goal: to create and inspire new value for the future of mobility. DENSO today launched its 2018 Annual Report, which is the first account of company activities following the release of its long-term policy. The policy and report reiterates DENSO's strategy to achieve vision, including:

1. Increasing performance in the fields of electrification and automated driving
2. Realigning organizational structure to accelerate business execution, R&D, collaboration, and other efficiencies
3. Focusing on key initiatives both in and outside the auto industry to add value

"Our long-term vision is a future with enhanced mobility, safety and peace of mind, with less impact on the environment. We still have a deep commitment to protecting lives, but we are ready to realize our second founding," said CEO Koji Arima. "This means we must change our own organization to prevail in the rapidly changing business landscape and provide value to our customers that goes beyond a vehicle-centric focus to enrich society's broader needs."

Increasing Performance in Electrification and Automated Driving

DENSO is committed to advancing automotive innovation and meeting the demands of the future of transportation. Thus, DENSO will continue to increase its performance in the fields of electrification and automated driving to achieve sustainable growth. The company aims to achieve revenues of 7 trillion yen (US$62B) and an operating profit ratio of 10 percent by 2026.

In 2017, DENSO announced to invest US$1 billion by 2020 in its Maryville, Tennessee location. The investment significantly advanced the United States' role in crafting the future of electrification and safety technology and made Maryville a primary manufacturing center in North America for electrification and safety systems.

The investment also expanded multiple production lines to produce advanced safety, connectivity, and electrification products for hybrid and electric vehicles. These new products will radically improve fuel efficiency and preserve electric power by recovering and recycling energy, and by connecting all systems and products inside the vehicles.

Realigning Organizational Structure

DENSO has undergone restructuring with the aim of accelerating business execution during major industry change. Specific examples include:

-- Reduced the number of members on the Board of Directors and separated the roles of business management and execution.

-- Clarified roles of directors in charge of management, senior executive directors and executive directors.

-- Made one person the lead in R&D in North America and European Union to promote collaboration, particularly in advanced technology.

-- Strengthened business in China with plans to establish a China division to enhance strategy-making capability.

-- Reorganized product groups to support DENSO's focus on key fields and initiatives; new business groups include: Thermal systems, Powertrain systems, Mobility systems, Electrification systems and Electronic Systems

-- Arranging satellite R&D facilities globally, which are able to react agilely in the rapidly changing business environment and execute advanced R&D more speedily

-- Formed alliances and partnerships with like-minded organizations to help advance DENSO's R&D function, increase speed and realize agile global development.

Recent partnerships span areas such as artificial intelligence, autonomous driving, cybersecurity, electrification and agricultural technologies and include: Toshiba, Plug & Play, NRI SecureTechnologies, Dellfer, Aisin Seiki, ASAI Nursery, InfiniteKey, JOLED and the University of Michigan, to name a few.

Focusing on key initiatives

DENSO plans to focus on the areas of electrification, automated driving and connected cars to advance the future of mobility. It will also focus on non-automotive business, particularly on factory automation and agro-industrialization. Recent investments and partnerships in these key areas include:

- Electrification: Aisin seiki and DENSO have reached a basic agreement on the establishment of a joint venture company to develop electrified drive modules and are preparing for establishment.

- Automated Driving: Aisin seiki, ADVICS, JTEKT and DENSO have signed a basic agreement concerning the establishment of a joint venture for the development of integrated ECU software for automatic operation and are preparing for establishment. Additionally, DENSO's investment in ThinCI speeds the development of semiconductor devices with deep learning capabilities required for next-generation automated driving technology.

- Connected Cars: The investment in CREATIONLINE upgraded DENSO's system to develop cloud solutions and open source software. DENSO's collaboration with Ridecell advances the development of carsharing and ridesharing technologies and services.

- Non-Automotive Businesses: ASAI Nursery, Inc. and DENSO's joint venture will create a next-generation model for horticulture using large-scale greenhouses and agricultural technology. The companies will build one of Japan's largest agricultural greenhouses and develop technologies to improve cultivation productivity for growing vegetables. Construction is scheduled to begin in 2019.


About Denso

DENSO Corp., headquartered in Kariya, Aichi prefecture, Japan has approximately 220 subsidiaries in 35 countries and regions (including Japan) and employs approximately 170,000 people worldwide. Consolidated global sales for the fiscal year ending March 31, 2018, totaled US$48.1 billion. Last fiscal year, DENSO spent 8.8% of its global consolidated sales on research and development. DENSO common stock is traded on the Tokyo and Nagoya stock exchanges.

For more information, please go to www.denso.com.
Visit our media website at www.denso.com/global/en/news/media-center/.

Contact:

Sadayoshi Yokoyama, Toshiko Watanabe 
DENSO CORPORATION 
Tel: +81-566-25-5594 
Fax: +81-566-25-4509 
sadayoshi_yokoyama@denso.co.jp 
toshiko_watanabe@denso.co.jp

Oct 19, 2018 17:34 HKT/SGT
Source: Denso
Topic: Press release summary
Sectors: Automotive
http://www.acnnewswire.com
From the Asia Corporate News Network
Copyright © 2019 ACN Newswire. All rights reserved. A division of Asia Corporate News Network.
Denso
Apr 19, 2019 08:35 HKT/SGT
Toyota, DENSO and SoftBank Vision Fund to Invest $1 Billion in Uber's Advanced Technologies Group
Apr 5, 2019 13:43 HKT/SGT
DENSO to Invest $1.6 Billion to Strengthen Development and Production of Automotive Electrification Products and Systems
Apr 5, 2019 13:06 HKT/SGT
Toyota and DENSO Reach Agreement on Transfer Contract for Consolidating Electronic Component Operations
Mar 12, 2019 13:37 HKT/SGT
DENSO Takes a Stake in Airbiquity to Advance Connected Vehicle Technology
Feb 18, 2019 15:02 HKT/SGT
DENSO Announces New Executive Structure and Management Changes
Feb 7, 2019 12:27 HKT/SGT
DENSO Group Company, NSITEXE Takes a Stake in Next-Generation Processor Developer quadric.io to Support Future Mobility Solutions
Feb 5, 2019 15:33 HKT/SGT
DENSO Announces the Status of Acquisition of Own Shares
Feb 1, 2019 13:23 HKT/SGT
DENSO Announces Third Quarter Financial Results
Jan 7, 2019 11:02 HKT/SGT
Three of DENSO Group's Domestic Sales and Service Companies to Be Single Entity Called "DENSO Solution"
Dec 27, 2018 14:33 HKT/SGT
DENSO Announces Changes of Organization
More news >>