| | |
| --- | --- |
| Tuesday, 6 November 2018, 11:36 HKT/SGT | |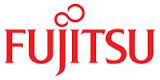 Source: Fujitsu Ltd
New "AIHQ" will deliver AI solutions and services with world-class speed



TOKYO, Nov 6, 2018 - (JCN Newswire) -

Fujitsu today formally announced the establishment of a new company that will formulate and carry out strategy for its artificial intelligence business. Based in Vancouver, Canada, "Fujitsu Intelligence Technology" commenced operations on November 1.

Fujitsu Intelligence Technology is working to grow Fujitsu's global AI business by bringing together the innovative AI technologies and solutions developed by the company in Japan and regions around the world, and then by providing these back to each region as global products and services. Fujitsu established the new company in Vancouver, Canada, an area that together with surrounding regions is home to numerous research institutions, such as the University of Toronto which is engaged in world-leading AI and quantum computing research. Moreover, these regions are a locus of innovative business ideas from the IT industry, demonstrated by a diverse business ecosystem that has witnessed the proliferation of many cutting-edge startup tech companies, including the quantum-computing software developer 1QB Information Technologies Inc. Fujitsu Intelligence Technology will benefit from the strong support and cooperation of the British Columbia government, and the Canadian government, which aims to transform the nation into a global AI leader. With its new Vancouver AIHQ, Fujitsu aims to become a central player in the North American, and global AI ecosystems. In tandem with this it plans to forge strong ties in its community, hiring local AI talent with knowledge of the latest, leading-edge technologies. By establishing this critical location outside Japan, Fujitsu will respond with agility to international standards and demands, gaining a keen understanding of global customer needs and driving the development of new solutions. As the new headquarters that will promote Fujitsu's AI business, Fujitsu Intelligence Technology will play a crucial role in accelerating innovative solutions and services for the Fujitsu Group as a whole.

Fujitsu Intelligence Technology Overview

Location: 355 Burrard Street, Vancouver, BC
Capitalization: 6 million Canadian Dollars (Wholly owned by Fujitsu Limited)
CEO: Naoko Yoshizawa, Fujitsu Limited, EVP Vice Head of Digital Services Business (in charge of AI Services Business)
Start of operations: November 1, 2018
Business: Global unification of Fujitsu's AI business. Design, development, and delivery for globally competitive solutions, platform and professional services.

Comment from Ian Burney, Ambassador of Canada to Japan

Canada is very proud that Fujitsu has chosen Vancouver for its Global AI Headquarters. Canada offers a world-class digital technology ecosystem, a talented and diverse workforce, and a high quality of life, which will help Fujitsu bring the benefits of AI technology to global markets. The Government of Canada very much welcomes Fujitsu's new initiative in Canada.

Comment from the Honorable John Horgan, Premier of the Province of British Columbia, Government of British Columbia

As Fujitsu makes its final preparations to launch the new Fujitsu Intelligence Technology office in Vancouver, I want to extend a very warm welcome on behalf of the government of British Columbia. Fujitsu is a significant global player in information and communications technology, and a greatly valued addition to British Columbia's diverse and growing technology sector. In Vancouver and across British Columbia, Fujitsu will have the opportunity to collaborate with our state-of-the-art universities and research facilities to discover new ways that artificial intelligence can help solve local and global challenges. Before long, I anticipate that we will hear of exciting advancements and new technologies emerging from Fujitsu's Vancouver facility.


About Fujitsu Ltd

Fujitsu is the leading Japanese information and communication technology (ICT) company, offering a full range of technology products, solutions, and services. Approximately 132,000 Fujitsu people support customers in more than 100 countries. We use our experience and the power of ICT to shape the future of society with our customers. For more information, please see www.fujitsu.com.

This release can be found at https://www.fujitsu.com/global/about/resources/news/press-releases/2019/.


Contact:
Fujitsu Limited
Public and Investor Relations
Tel: +81-3-3215-5259
URL: www.fujitsu.com/global/news/contacts/

Nov 6, 2018 11:36 HKT/SGT
Source: Fujitsu Ltd
Fujitsu Ltd (TSE: 6702)
Topic: Press release summary
Sectors: Enterprise IT
http://www.acnnewswire.com
From the Asia Corporate News Network
Copyright © 2019 ACN Newswire. All rights reserved. A division of Asia Corporate News Network.
Fujitsu Ltd
July 11, 2019 10:19 HKT/SGT
Fujitsu Launches 12 New Enterprise PC Models to Advance Workstyle Transformation
July 4, 2019 13:06 HKT/SGT
Fujitsu Develops Digital Identity Technology to Evaluate Trustworthiness in Online Transactions
June 11, 2019 10:10 HKT/SGT
Fujitsu Expands Initiative to Resolve Ocean Plastic Waste Problem
May 14, 2019 12:23 HKT/SGT
Fujitsu Formulates "Design the Trusted Future by Data x AI", a Process and Framework for Creating Goal-Oriented Businesses
May 14, 2019 08:44 HKT/SGT
Fujitsu and Autonomic Collaborate to Bring Advanced Mobility Services to Global Automakers
May 10, 2019 10:21 HKT/SGT
Fujitsu Develops Automatic Labeling Technology to Accelerate AI Use of Time-Series Data
May 9, 2019 10:21 HKT/SGT
Fujitsu Launches Sales of its PRIMEFLEX for Microsoft Azure Stack Vertically Integrated Platform
May 8, 2019 10:16 HKT/SGT
Fujitsu Launches 7 New Models of Enterprise Notebooks and Tablets in 3 Series
Apr 24, 2019 10:44 HKT/SGT
Fujitsu Contributes to Achievement of SDGs, Resolution of Challenges Surrounding Climate Change, Resource Management
Apr 23, 2019 14:58 HKT/SGT
Fujitsu Named "Competitive IT Strategy Company" for 2019
More news >>