| | |
| --- | --- |
| Wednesday, 5 December 2018, 21:00 HKT/SGT | |


Source: HKTDC
Exhibits Show How Global Creativity is Helping to Build Happier Cities



HONG KONG, Dec 5, 2018 - (ACN Newswire) -

The second edition of DesignInspire, organised by the Hong Kong Trade Development Council (HKTDC), opens tomorrow and runs until 8 Dec at the Hong Kong Convention and Exhibition Centre (HKCEC).

A press preview was held today to offer a first-hand look at some of the highlighted zones and products at the expo, including the Melbourne Pavilion, the "Urbanovation" Pavilion, and the Hong Kong Creative Force Pavilion.

Under the theme "Co-create a Happy City", over 230 exhibitors from nine countries and regions will take part in DesignInspire, featuring more than 635 designs and projects to showcase the latest design concepts and innovations from around the world.

Other exciting interactive events at the fairground include design master talks, STEAM (Science, Technology, Engineering, the Arts and Mathematics) and design workshops, and the Robot Boxing League competition.

Photo Download: https://bit.ly/2RyJfLR


About HKTDC

The Hong Kong Trade Development Council (HKTDC) is a statutory body established in 1966 to promote, assist and develop Hong Kong's trade. With 50 offices globally, including 13 in Mainland China, the HKTDC promotes Hong Kong as a two-way global investment and business hub. The HKTDC organises international exhibitions, conferences and business missions to create business opportunities for companies, particularly small and medium-sized enterprises (SMEs), in the mainland and international markets. The HKTDC also provides up-to-date market insights and product information via trade publications, research reports and digital news channels. For more information, please visit: www.hktdc.com/aboutus. Follow us on Twitter @hktdc and LinkedIn.

Contact:
Banbi Chen, Tel: +852 2584 4525, Email: 

[email protected]



Dec 5, 2018 21:00 HKT/SGT
Source: HKTDC
Topic: Trade Show or Conference
Sectors: Trade Shows, Design/Art
http://www.acnnewswire.com
From the Asia Corporate News Network
Copyright © 2019 ACN Newswire. All rights reserved. A division of Asia Corporate News Network.
Multimedia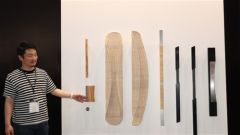 The Japan Building Materials Association (JBMA) showcases the beauty of Japan traditions alongside modern architectural methods and technologies (Booth 3E-A03)
View Image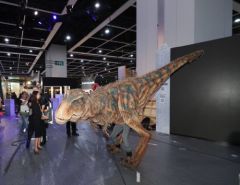 Under the theme "Think, Collaborate, Create", the Melbourne Pavilion (Booth 3E-B07) presents a series of eye-catching designs and innovations, including a five-metre-long animatronic baby T-Rex
View Image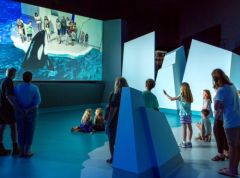 The "Urbanovation" Pavilion (Booth 3E-C01) gathers 21 new innovations, creative projects, concepts and solutions, focusing on future robotics applications, STEAM (Science, Technology, Engineering, the Arts and Mathematics) education and solutions promoting smart living
View Image
On display at the Hong Kong Creative Force Pavilion (Booth 3D-A01) are local design projects under the theme "RetroInnovations", as well as miniatures of Hong Kong city scenes
View Image
HKTDC
Aug 23, 2019 16:30 HKT/SGT
Hong Kong in Fashion sets the scene for CENTRESTAGE
Aug 19, 2019 20:06 HKT/SGT
Sino-US trade talks resume but outcome still uncertain
Aug 19, 2019 20:05 HKT/SGT
Four HKTDC August fairs and ICMCM draw to a close
Aug 16, 2019 12:30 HKT/SGT
Fourth Belt and Road Summit held in Hong Kong next month
Aug 15, 2019 20:32 HKT/SGT
HKTDC welcomes the Government's new economic relief measures
Aug 15, 2019 19:00 HKT/SGT
HKTDC Food Expo opens featuring new Coffee Avenue zone
Aug 15, 2019 18:00 HKT/SGT
YDC 2019 finalists announced, Mihara Yasuhiro as VIP judge
Aug 13, 2019 21:00 HKT/SGT
Asia's top fashion event CENTRESTAGE opens in September
Aug 2, 2019 15:00 HKT/SGT
HKTDC Chairman leads business mission to Bangkok
Aug 1, 2019 20:00 HKT/SGT
HKTDC Food Expo opens in mid-August
More news >>