| | |
| --- | --- |
| Wednesday, 22 June 2011, 18:53 HKT/SGT | |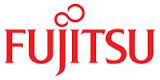 Source: Fujitsu Ltd



Communicasia, Singapore, June 22, 2011 - (ACN Newswire) -

Fujitsu, a leading provider of ICT-based business solutions, today announced its exclusive partnership with Atmail to offer service providers in ASEAN the next generation unified communication application.

This platform with the world's leading messaging technologies in a package is easy to deploy and manage and it enables mobile subscribers with a single sign-on portal to consolidate communication technologies such as voice, video, chat and email with social networking sites. The portal also introduces a new level of interactions with interactive location based services.

The Atmail mobile application aggregates and organises the world's leading messaging technologies in a single portal. Mobile subscribers use Atmail's single sign-on capability and seamless unified directory services to activate multiple communication channels such as voice, video, SMS, instant messaging, email and their favorite social networking sites such as Facebook or Twitter. The Atmail application is able to use presence or location based information to enable the development of new applications to target and interact with specific subscribers. For example, shopping malls can tailor marketing campaigns to target subscribers at its location using mobile presence-enabled capability. Future enhancements planned include Video on Demand and browser to Mobile Video Conferencing.

Having worked with communication service providers (CSP) across Asia, Fujitsu has a deep heritage, understanding and experience in delivering telecommunication infrastructure, solutions and services. As for Atmail, with more than 4,500 customers across 135 countries, it is at the forefront of providing tailor made interactive browser-based and mobile communication applications.

"We are privileged to partner Atmail on this exclusive partnership for ASEAN service providers. The constant pursuit of innovation is in the DNA of both Fujitsu and Atmail. Our combination of technologies and relentless pursuit for technological development has allowed us to develop a platform that promises to improve users- communication experiences," said S Raj, Regional VP for Network Services, Fujitsu Asia."

"Atmail has observed how telecoms around the world are shifting towards new business models and we are responding to their needs by working closely with Fujitsu to offer tailored deployments and applications to build a unified communication platform that offers new levels of interaction," said Ben Duncan, founder of Atmail.

Demonstrations of the portal will be held at CommunicAsia 2011, Angsana Room 3D, Level 3, June 21-24 in Singapore. Alternatively, you may also wish to contact the following representatives for more information.


About Fujitsu Ltd

Fujitsu is the leading Japanese information and communication technology (ICT) company, offering a full range of technology products, solutions, and services. Approximately 159,000 Fujitsu people support customers in more than 100 countries. We use our experience and the power of ICT to shape the future of society with our customers. Fujitsu Limited (TSE:6702; ADR:FJTSY) reported consolidated revenues of 4.7 trillion yen (US$41 billion) for the fiscal year ended March 31, 2016. For more information, please see http://www.fujitsu.com.

* Please see this press release, with images, at:
http://www.fujitsu.com/global/about/resources/news/press-releases/

Contact:

Fujitsu
Victor Yue 
Email: yuess@sg.fujitsu.com
Mobile: +65.9863.6135

Atmail
Bonny Morlak 
Email: bonny@staff.atmail.com 
Mobile: +61.437.230.126

June 22, 2011 18:53 HKT/SGT
Source: Fujitsu Ltd
Fujitsu Ltd (TSE: 6702)
Topic: Business Tieup
Sectors: IT & Internet
http://www.acnnewswire.com
From the Asia Corporate News Network
Copyright © 2016 ACN Newswire. All rights reserved. A division of Asia Corporate News Network.
Fujitsu Ltd
June 17, 2016 13:30 HKT/SGT
Fujitsu Launches New Simulator for Visually Creating Product Assembly Configurations
June 9, 2016 10:40 HKT/SGT
Fujitsu Develops AI-Utilization Platform for Design and Manufacturing, Launches Consulting Service
June 8, 2016 11:11 HKT/SGT
Fujitsu and Box Sign MoU for Strategic Content Management Partnership
June 2, 2016 15:10 HKT/SGT
Smart Agriculture Iwata to Begin Sales of Kale That Can Be Eaten Fresh as the First Product in its "B-Food" Series
May 25, 2016 09:28 HKT/SGT
Fujitsu Develops Field Engineering Technology to Rapidly Provide IoT Services
May 19, 2016 10:42 HKT/SGT
Fujitsu Boosts Efficiency of Manufacturing Processes at Shimane Fujitsu through IoT Collaboration with Intel
May 17, 2016 16:36 HKT/SGT
Fujitsu Steps Up Services to Smooth Migration of Mission-Critical Systems to the Cloud, Swiftly Start New Businesses
May 17, 2016 12:04 HKT/SGT
Japan Gymnastics Association and Fujitsu Agree to Jointly Research Scoring Support Technology for Competitions
May 16, 2016 11:21 HKT/SGT
Fujitsu Develops Task-Oriented Dialogue Technology with AI
May 16, 2016 11:11 HKT/SGT
Fujitsu Develops Cyber Threat Intelligence Utilization System with BAE Systems, Inc.
More news >>