SINGAPORE, Aug 18, 2015 - (ACN Newswire) -

Twitter announces today that it is investing in its Media Partnerships function across the Asia Pacific and Middle East regions to accelerate its push for content partnerships across the news, politics, sports, TV and entertainment verticals. The company has promoted Rishi Jaitly (@rsjaitly) to Vice President of Media for Asia Pacific and Middle East to lead the business strategy and build up the media partnerships function in these regions. His team will work with key publishers to prioritize Twitter as their first and immediate platform to reach, delight and engage with a mobile audience across Twitter's live, public platform, including the Twitter, Vine and Periscope apps.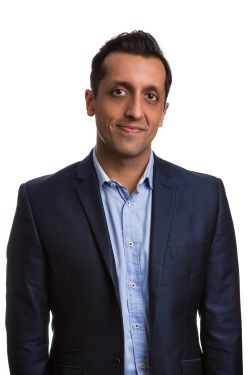 Twitter Pursues Content Partnerships to Fuel Growth Across the Region, Promotes Rishi Jaitly to VP of Media for Asia Pacific and Middle East


Based in Singapore, Rishi will grow his teams in major digital markets including Australia, India, and Japan, while expanding his team into new markets in Greater China and Southeast Asia. For example, his new team in Singapore recently completed the TV partnership deal with MediaCorp to use Twitter's SnappyTV platform to exclusively provide high-quality video clips of the country's 50th National Day Parade via Tweets during the live event.

Katie Stanton, Vice President of Global Media, said, "Since joining Twitter in the fall of 2012, Rishi has done a tremendous job of evangelizing the power of Twitter's platform for our users, influencers and content partners in India and Southeast Asia, including several of our largest and fastest growing markets in the world. By promoting Rishi to lead our function across the Asia Pacific and Middle East, we can quickly expand into new markets with a winning playbook, build up our strategic alliances and audience engagement in major markets, and attract the best talent for our team that brings the best content in the world onto Twitter's live, public platform."

Rishi said, "The Asia Pacific and Middle East regions account for over half of the world's Internet, mobile and social media users today, so this is an exciting opportunity to connect with content partners to drive the global digital revolution from these markets. As many of our largest user markets are in these regions, my strategic priorities are to enable our content partners to grow their audience on Twitter, increase our engagement with emerging talent and digital natives, and bring more premium non-English content onto Twitter. Our goal is to make Twitter the first and best way to show you what's happening in your world right now."

Prior to his new role, Rishi was Market Director for India & Southeast Asia at Twitter, establishing Twitter's operations in India and growing content partnerships across India, Indonesia and the rest of Southeast Asia. Earlier in his career, Rishi was head of public-private partnerships for Google in India and an Aide to then-Google CEO Eric Schmidt in California. He is also the Chairman of Michigan Corps, a social enterprise based in Detroit, the Founder of microfinance platform Kiva Detroit, and a former Director at the Knight Foundation and College Summit.

A graduate of Princeton University, Rishi is a former member of Princeton's Board of Trustees where he also was a winner of the Class of 1901 Medal. Follow him at @rsjaitly on Twitter.

About Twitter

Twitter (NYSE: TWTR) enables everyone to create and share ideas and information instantly, without barriers. The service can be accessed at Twitter.com, on a wide variety of mobile devices and via text message. Available in more than 35 languages, Twitter has more than 316 million monthly active users. For more information, visit https://discover.twitter.com/ or follow @TwitterSG.

Media Relations Contact:

Dickson Seow
Twitter Asia Pacific
dseow@twitter.com
@dseowtwtr

Melody Uy
Ogilvy Public Relations
melody.uy@ogilvy.com
+65 6213 7769


Topic: Executive appointment
Source: Twitter, Inc.
Sectors: Cloud & Enterprise, IT Individual, Consumer Electronics, Wireless, Apps, Broadcast, Film & Sat, Advertising
http://www.acnnewswire.com
From the Asia Corporate News Network



Copyright © 2022 ACN Newswire. All rights reserved. A division of Asia Corporate News Network.




Twitter, Inc.
June 27, 2020 17:00 HKT/SGT
Global K-Pop #BLACKPINK LIVE comeback party #TwitterBlueroom
Mar 26, 2020 11:00 HKT/SGT
EXO's Suho celebrates his first solo EP "Self-Portrait" with a 'Live' #TwitterBlueroom Session
Dec 11, 2019 17:00 HKT/SGT
K-Pop Twitter set abuzz with 102 Million Tweets about 2019 MAMA, ranking #1 on Twitter real-time trends across 46 countries
Dec 3, 2019 14:00 HKT/SGT
Get ready for 2019 MAMA across the world with Twitter
June 14, 2018 16:30 HKT/SGT
When history was made in Singapore, the world watched and talked about the #TrumpKimSummit on Twitter
June 11, 2018 16:30 HKT/SGT
Follow and Watch the #TrumpKimSummit Through a Wide Range of News Partners on Twitter
Apr 17, 2018 10:10 HKT/SGT
Nearly 42 Million Tweets For #TWITTERBESTFANDOM Category At 13th Annual #SOOMPIAWARDS
Apr 11, 2018 13:10 HKT/SGT
Twitter Celebrates Songkran Water Festival With Custom Emoji
Mar 15, 2018 10:50 HKT/SGT
Twitter Introduces Nine New Premium Video Sports Content Partnerships To Asia Pacific Advertisers
Mar 6, 2018 22:40 HKT/SGT
#SheInspiresMe: Twitter Celebrates Inspirational Women Across the Asia Pacific Region for International Women's Day 2018
More news >>