| | |
| --- | --- |
| Wednesday, 2 March 2016, 15:00 HKT/SGT | |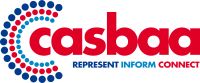 Source: CASBAA



SINGAPORE, Mar 2, 2016 - (ACN Newswire) -

Today, at its third annual OTT Summit, CASBAA, the Association for digital multichannel TV, content, platforms, advertising and video delivery in Asia released a groundbreaking study on Asian OTT regulation. The new publication, Same Same But Different? Video Policies for Asian Pay-TV and OTT details an "unsustainable" situation, which sees governments maintain legacy regulatory policies that disadvantage their local operators, while television supply is moving online and undergoing a "comprehensive transformation."

Same Same But Different is the result of a collaboration between highly regarded experts in Asian capitals. It takes an in-depth look at the regulation of Pay-TV and OTT video in countries and regions across Asia and Australasia, drawing comparisons with current legislation in the UK and United States.

"Regulators have an incredibly difficult task ahead of them," said CASBAA Chief Policy Officer John Medeiros. "Root-and-branch reform is needed." Medeiros pointed out that "the pay-television industry environment today is radically different from what it was only 5 years ago, and the hard work of adapting policy instruments and practices has only gotten underway in a small number of markets."

In the publication, CASBAA described licensed local Pay-TV companies facing sharp competition from legal and illegal offshore media ventures, even while their hands are tied behind their backs, as a result of heavy burdens from taxes and government mandates on content, advertising, competition and social policy. CASBAA noted that a large portion of OTT content delivered to many Asian markets in fact comes from pirate syndicates which operate outside of all legal constraints.

"This in-depth study provides a detailed view of the state of Pay-TV and OTT throughout the region, providing vital insights for anyone looking to enter the local marketplace, or indeed anyone who simply wishes to be more informed," reported Christopher Slaughter, CEO of CASBAA.

The report provides specific descriptions of each government's policies affecting OTT television on subjects as diverse as content censorship, advertising limits, copyright protection, and consumer protection. It observes that many governments are levying burdens on "onshore" OTT operations while leaving "offshore" services virtually unregulated. One result of this discrepancy is a big boost for offshore operations providing pirated content. It's of note that these offshore outfits are unburdened by any ethical, legal, or social constraints, and they continue to grow in importance.

In launching the report, CASBAA warned that if the "tilted playing field" persists, media investments will move offshore. "Why would any media company locate a new OTT business in a heavily-regulated jurisdiction," asked Medeiros, "if they can serve the market more cheaply and without compliance burdens from offshore?" CASBAA urged that governments review their pay-TV rules "and determine whether existing burdens are still required given the evolution... of the television market in recent years." And it went on to say that governments should seek to "stem the growth and proliferation of illegitimate OTT services."

For more information about CASBAA and Same Same But Different? Video Policies for Asian Pay-TV and OTT, which is available for download by members, please visit http://casbaa.hk/1Lpz1sz


Contact:

Cynthia Wong
Member Relations & Marketing Director, CASBAA
Tel: +852 3929 1711
Email: cynthia@casbaa.com

Topic: Trade Show or Conference

Source: CASBAA
Sectors: Broadcast, Film & Sat
http://www.acnnewswire.com
From the Asia Corporate News Network
Copyright © 2022 ACN Newswire. All rights reserved. A division of Asia Corporate News Network.

CASBAA
July 19, 2018 15:00 HKT/SGT
Casbaa releases updated pay TV and OTT Regulatory Review for Asia
July 4, 2018 11:30 HKT/SGT
Casbaa Satellite Industry Forum 2018 - Keeping up with change is the way forward
June 25, 2018 15:00 HKT/SGT
The upsurge in Hong Kong of pirated TV boxes poses a major threat to the subscription video industry
Mar 27, 2018 12:00 HKT/SGT
Casbaa OTT Summit - Day 2: Customer retention is key
Mar 22, 2018 16:00 HKT/SGT
OTT Summit - Day 1: Addressing the "Perfect Storm"
Dec 28, 2017 16:30 HKT/SGT
Selling Illicit Streaming Devices (ISDs) in Hong Kong is illegal
Dec 13, 2017 17:00 HKT/SGT
CASBAA Lauds Indian Ease of Doing Business; Calls for Policy Reforms for Broadcast & Satellite Industries
Nov 30, 2017 12:00 HKT/SGT
Louis Boswell Appointed CEO, CASBAA
Nov 28, 2017 13:00 HKT/SGT
Alliance for Creativity and Entertainment and CASBAA's Coalition Against Piracy close down Australian illicit streaming device operation
Nov 13, 2017 19:00 HKT/SGT
CASBAA Announces New Board of Directors
More news >>