| | |
| --- | --- |
| Monday, 6 June 2016, 22:17 HKT/SGT | |



HONG KONG, June 6, 2016 - (ACN Newswire) -

The "One Belt One Road" Investment Fund (the "Fund") & Strategic Cooperation Signing Ceremony, was held today at the Hong Kong Four Seasons Hotel. China CYTS Industrial Development Co., Ltd. ("China CYTS"), the Fund Sponsor, signed strategic cooperation agreements with RT-Business Development LLC ("Rostec"), Russia's state-owned industrial and technologies company, bringing bilateral technological and investing cooperation to a new level; and China Baoli Technologies Holdings Ltd. ("China Baoli"), as designated investment manager of the Fund.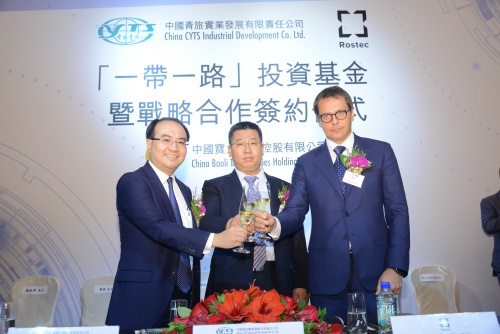 (left to right): Mr. YEUNG Chun Wai, Anthony (Executive Director of China Baoli Technologies Holdings Limited); Mr. ZHAO Zong Hui (President of China CYTS Industrial Development Co., Ltd.); Mr. Andrey Korobov (CEO of RT-Business Development LLC)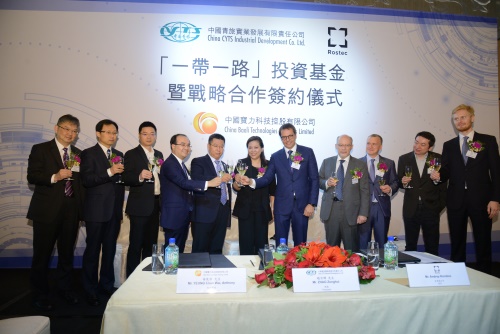 China CYTS acted jointly with another large state-owned enterprise as Sponsor to launch the Fund, which will focus on industrial and new-industry investment projects in countries and regions connected to the 'Silk Road Economic Belt' and '21st Century Maritime Silk Road', and aims at capitalizing on investment opportunities related to the "One Belt One Road" national strategy.

As the Fund's designated investment manager, China Baoli will assist China CYTS in the completion of fund raising and the Fund's day-to-day management and investment operations. The Fund targets at an initial size of US$4 billion, of which China CYTS will contribute US$500 million as a subordinated limited partner.

China CYTS (China Youth Travel) is a company directly owned by the Communist Youth League Central State Holding Co., incorporated in the People's Republic of China, with strong background, network, resources and financial support. It has investments in a wide range of sectors, including logistics, education, healthcare, gold trading and internet banking.

China Baoli is an investment holding company listed on the main board of the Hong Kong Stock Exchange [HK:164]. It is principally engaged in the entertainment business, including cruise ship management and gamma ray irradiation services, as well as the development of the Yota smartphone and related businesses. The Company is actively looking for new investments and business opportunities to enhance shareholders' value in the long run.



Topic: Press release summary Sectors: Daily Finance, Funds & Equities, Banking & Insurance
http://www.acnnewswire.com
From the Asia Corporate News Network



Copyright © 2023 ACN Newswire. All rights reserved. A division of Asia Corporate News Network.