To join hands with leading Korean industry player in Developing into an international biopharmaceutical enterprise



HONG KONG, Dec 16, 2016 - (ACN Newswire) -

Tongfang Kontafarma Holdings Limited ("Tongfang Kontafarma" or the "Group"; stock code: 1312.hk), today announced the proposed 29% stake acquisition of Binex Co. Ltd. ("Binex" or the "Target Company"; stock code: 053030.ks), a Korea-listed company engaged in the manufacturing and selling of pharmaceuticals mainly in Korea.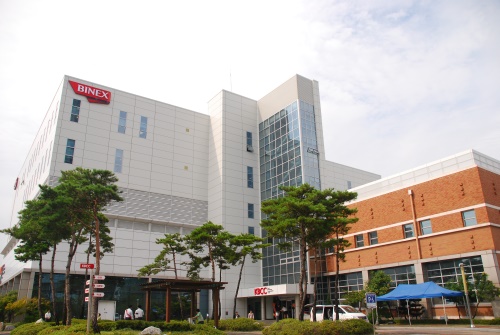 Binex's bio-manufacturing facility in Songdo, Incheon, Korea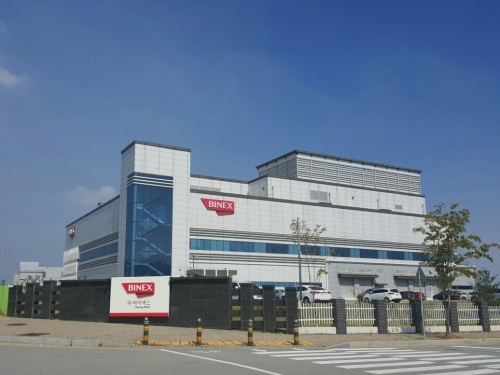 Binex's bio-manufacturing facility in Osong, Korea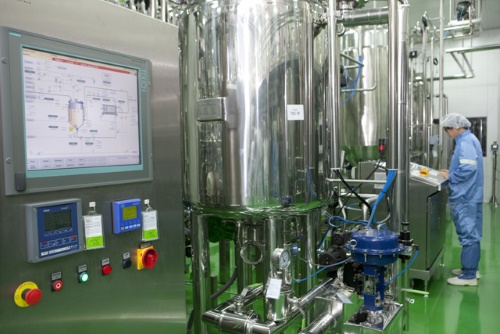 Binex's 5,000-liter cell cultivation line at Osong facility


On 29 November 2016 (before trading hours), Tongfang Kontafarma entered into a share subscription agreement with Binex and its majority shareholders, pursuant to which the Group has conditionally agreed to subscribe, and the Target Company has conditionally agreed to issue to the Group, the subscription shares, representing (i) approximately 29% of the total issued share capital of the Target Company as enlarged by the subscription shares immediately upon completion of the subscription; and (ii) approximately 28% of the total issued share capital of the Target Company as enlarged by the subscription shares and assuming that all the outstanding convertible bonds and employees share options of the Target Company are fully converted and exercised.

Upon completion, Binex will have a total of 7 directors, 4 of which will be nominated by Tongfang Kontafarma and the remaining 3 will be nominated by the Target Company's original majority shareholders, which will then hold approximately 7.60% of the total issued share capital as enlarged by the subscription shares. The Target Company will be regarded as a non-wholly owned subsidiary of the Group and the financial results, assets and liabilities of the Target Group will be consolidated into the accounts of the Group upon completion. The subscription will constitute a very substantial acquisition of the Group under the HKEx Listing Rules and is therefore subject to reporting, announcement and shareholders' approval requirements.

Mr. Huang Yu, Chairman of the Group, said, "Tongfang Kontafarma will cooperate with Binex to build an international biopharmaceutical industry base. Binex will draw from its extensive experience in building, operating and managing biopharmaceutical production plants to provide technical guidance and comprehensive solutions for the factory project, as well as assign its experienced technical, management and operational staff to work in China to aid the construction of the new factory and later-stage management and operation. We have full confidence in cooperating with Binex."

Binex is a leading Korean biopharmaceutical enterprise and the second largest biopharmaceutical CMO (Contract Manufacturing Organization) company in the country after Samsung. It owns two biopharmaceutical factories, which have passed Korean GMP certification, the European Qualified Person (QP) audit and the even more stringent on-site audits by international pharmaceutical giants such as Merck Sereno, MSD and Sanofi. It has completed over 200 batches of biopharmaceutical products, with the support of its full range of world-class GMP manufacturing facilities and strong industrialization ability. It has a pool of products which have completed or are undergoing stage II & III clinical trials in Japan, the U.S. and Europe. In particular, it has one drug, Remicade biosimilar, that has completed clinical III trial in Japan and is awaiting final approval from PMDA (Pharmaceuticals and Medical Device Agency (Japan)). Final approval is expected in the first half of 2017.

Mr. Huang concluded, "Tongfang Kontafarma has been cooperating with a few dozen experienced scientists specializing in biopharmaceutical R&D from the School of Pharmaceutical Sciences, School of Medicine and School of Life Sciences of Tsinghua University to build a world leading R&D platform for innovative biomedicines. It will apply Binex's leading biopharmaceutical technologies and experience to build an "industry-academia-research" integrated biopharmaceutical industry chain. This latest acquisition will allow the Group to establish presence in the international biopharmaceutical sector, as well as tap Binex's rich international CMO customer resources and business experience to speed up international authorization for the Group's innovative biomedicines under development and foster development of the international CMO business of its industrial base. The acquisition will give the Group a solid foundation to develop into a world leading international biopharmaceutical company that focuses on innovation and industrialization. We are excited about the proposed acquisition of Binex as it represents a key milestone of Tongfang Kontafarma's development into a regional pharmaceutical and healthcare enterprise."


Contact:

Strategic Financial Relations Limited
Cindy Lung / Sophie Du
Tel: (852) 2864 4867 / 2114 4901
Email: cindy.lung@sprg.com.hk / sophie.du@sprg.com.hk 
www.sprg.asia 


Topic: Press release summary

Source: Tongfang Kontafarma Holdings Limited
Sectors: Daily News, BioTech, Healthcare & Pharm
http://www.acnnewswire.com
From the Asia Corporate News Network
Copyright © 2022 ACN Newswire. All rights reserved. A division of Asia Corporate News Network.

Latest Press Releases
Honda Invests in U.S.-based Helm.ai to Strengthen its Software Technology Development
Thursday, January 20, 2022 12:04:00 PM
Interview: What You Need to Know about Cardano (ADA) in 2022
Jan 20, 2022 11:00 HKT/SGT
NexBloc and Arcade Network Partner to Bring Blockchain Domains to Gaming in the Metaverse
Jan 20, 2022 09:28 HKT/SGT
Eisai: Results From Pivotal Phase 3 Study 309/KEYNOTE-775 Trial of LENVIMA (lenvatinib) Plus KEYTRUDA (pembrolizumab) in Advanced Endometrial Carcinoma
Thursday, January 20, 2022 8:56:00 AM
TopFlower Is Introducing a Perfect NFT Farming Game
Jan 19, 2022 18:00 HKT/SGT
MyTVchain Announces Closure of $880k Private Seed Round
Jan 19, 2022 18:00 HKT/SGT
The Crypto Universe Now Has Savage Meme Token: AngryKitty Launches to Set New Rules on the Digital Playground
Jan 19, 2022 18:00 HKT/SGT
CEFC Financial was Granted the Exclusive Right of Use of the Intellectual Property Right of Animated Characters by Chengdu Dreamtoys
Jan 19, 2022 16:52 HKT/SGT
Eisai Listed as a Global 100 Most Sustainable Corporation for the Sixth Time
Wednesday, January 19, 2022 4:36:00 PM
Honda and V2X Suisse Consortium to Advance Vehicle-to-Grid Charging Technology in Switzerland
Wednesday, January 19, 2022 4:00:00 PM
More Press release >>


Events:

More >>