| | |
| --- | --- |
| Thursday, 7 September 2017, 20:00 HKT/SGT | |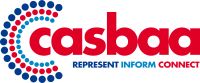 Source: CASBAA



HONG KONG, Sept 7, 2017 - (ACN Newswire) -

The Philippines pay TV and broadband markets have enjoyed significant growth over the past two years (delivering US $1.17 billion in 2016 revenue), according to regional industry body, CASBAA, in the latest of its regular "Philippines in View" (PiV) market overview reports and accompanying event, generously sponsored by SES and Vindicia, held in Manila last week.

The 2017 report paints a promising picture, identifying the market as buoyant, innovative and hungry. "The fast-evolving business environment for pay TV and broadband video is not being driven by 'standalone' pay TV services", said Virat Patel of Pioneer Consulting, who authored the new CASBAA report (available here http://bit.ly/2wJZqhs for download by CASBAA Members). According to the report, some 75% of new video connections within the Philippines are for broadband alone, or broadband bundled with pay TV, with room for growth as traditional pay TV services retain a penetration rate of just 14% of all TV households.

In a keynote Conversation, Carlo Katigbak, President and CEO of ABS-CBN Corporation, reinforced the innovative nature of initiatives taken by the industry to deliver the type of content consumers want, whether it be ultra-short form, international, "localised" international, or locally created.

Right now, the industry is seeing a melding of traditional pay TV with OTT TV, and other streams to deliver an ecosystem that enables consumers to access content whenever they want, while optimising the opportunities for driving up ARPU, advertising revenues, and fighting everyone's major competitor: piracy.

However, outdated pay TV regulations, on-going concerns about the delivery of long-haul c-band satellite services, and widespread piracy -- both online and through signal theft -- need to be addressed for the market to achieve its full potential:

"Traditional TV is still a heavily regulated industry, but both distributors of pirated content and OTT providers are subject to very little or no regulation. It is time to think about whether regulations for pay TV are out-of-date and need to be revised," said Katigbak.

At the same time, he emphasised the importance of developing partnerships to develop the online industry. "Affluent consumers access content on multiple channels," said Katigbak. "There is a need to focus more on creating content that is specifically meant to be distributed via online platforms, and to grow partnerships with telcos to achieve scale."

Meanwhile, Nikko Acosta, SVP Content Business Group of Globe Telecom, reinforced Katigbak's observation about cross-industry partnerships. "Bring the best practise of the telco rigour without throttling the creative to death," he said. "Deliver the right content, on the right device, with the right timing, at the right price. A single element of your business doesn't need to make money on its own. Instead, you should treat each piece as part of a larger value chain -- content drives subs, increases ARPU, and locks in consumers."

Customer retention was also highlighted by Michael Greco, VP of APAC, Vindicia, who cited research by Media Partners Asia suggesting that OTT platforms faced 100% subscriber churn every 18 months.

"Retention is becoming the new acquisition strategy in the OTT space," he said, "Once I get my subscribers, how do I keep them?"

Enhancing the consumer experience provided the opportunity for the Content Panel to express how varied is their approach to cater for the tastes of their consumers.

"What's really picking up now is the local content. There's also a demand for international content that is localized, i.e. dubbed into Tagalog," Guido Zaballero from Cignal said. However, Myleeta Aga emphasised BBC Worldwide's international appeal, "While there is a strong demand for local content, some content feels local everywhere in the world. We mostly focus on dubbing our content, instead of producing specific local content." Taking the middle road was Fox Network's Katrina Holigores, who said "Most of our content is international, because there is a strong demand for American programs. But we also produce local content using local talent." Lesley Lee from Disney was particularly bullish about their ubiquitous appeal, "The top 5 movies of all time in the Philippines are either Disney or Marvel (#1 Beauty and the Beast). In that sense, Disney really has it made."

OTT was clearly identified as a youthful and emerging sector, offering tremendous opportunity for growth, with companies experimenting on how to deliver the content, predominantly on mobile: "We originally tried to balance desktop and mobile, but then as we saw the usage was so heavily weighted towards mobile, we adapted and relaunched last year, with the aim to transition later to larger screens," stated Sheila Paul from HOOQ. Jack Lai at PCCW's Viu agreed, saying "Over 80% of our users use their mobile phones to stream PCCW content."

All the OTT panelists recognised OTT complements traditional distribution methods. "As the market becomes more affluent, people are starting to subscribe to multiple services based on what content they want to watch," said Sherwin dela Cruz, iflix. Meanwhile, Jerome Almirante of Sky Cable emphasized the need and opportunity to collaborate: "We see that partnerships with OTT providers and media companies are essential moving forward. The trick is identifying what types of partnerships will be mutually beneficial."

Benefits including, as Amagi's CTO and Co-Founder SriVidhya Srinivasan highlighted, an increase in subscriber and advertising revenues as the cloud becomes utilised to deliver OTT Linear channels and dynamic advertising.

The consumer experience was highlighted in the audience measurement panel, with industry leaders Neilsen and Kantar represented by Stuart Jamieson and Nick Burfitt, respectively. Both emphasized their companies' work toward including measurement of online video consumption. "We see digital as a natural progression from television, because it's video," Jamieson said. "The language we use to describe the viewer, the viability, the viewing time, it's all the same." Burfitt agreed, adding, "It's the natural evolution of the measurement industry, which is following the natural evolution of the TV industry."

Evolution was also a theme on the Pay-TV Operators panel, with March Ventosa at Sky Cable pointing to the company's recently-launched DTH service as a growth driver: "We have surpassed the 1 million subscriber mark, thanks to Sky direct. Our convergence strategy has helped us to greatly grow our subscriber base."

Likewise, Cignal's growth has been exceptional. "We've seen a remarkable growth in our subscriber base, as well as our revenue (by 20%) and our ARPU," said Jane Jiminez-Basas. She pointed out that this growth despite the constraint of "legacy" regulations. She believed Pay TV can achieve even further success when the regulators take the opportunity to level the playing field: "When it comes to content, we can't be as ambitious as OTT providers because we are subject to stricter regulations." Ventosa agreed, saying, "There is a real need for the regulators to review what are now dated regulatory rules. Right now, the OTT providers are having a free ride, but eventually the regulators will catch up."

Regulatory issues were also a key focus for the Satellite industry, particularly with the threat of enforced sharing of C-band spectrum with the mobile industry, a policy initiative that panellists agreed could be disastrous.

"If the satellite industry had alternative frequencies, it would consider moving, but C-band is ideal for our industry. There are, however, a tremendous number of viable frequency alternatives for the mobile industry," said Deepak Mathur, EVP of SES. Andrew Jordan, President and CEO of AsiaSat agreed, saying, "C-band should remain exclusively for satellites in the broadcast industry, and cannot be shared with mobile."

In a country numbering over 7,000 islands, accessing the consumers is still a challenge, and Thomas Choi of ABS stated that DTH still offers a solution. "In many emerging markets, including the Philippines, rural communities cannot access cable TV," he said. "DTH can solve this problem. As a result, the Philippines could contribute 5-7 million households for DTH services". That view was supported and enhanced by Andrew Jordan of AsiaSat, who reflected, "DTH paves the way to provide broadband to the same subscribers. With the advent of HTP satellite, broadband delivered by satellite could be delivered at same price as terrestrial broadband."

Piracy was a theme repeated throughout the event. Several speakers acknowledged that consumers in the Philippines can all too easily access pirated content via thumb drives, illegal set top boxes and other unregulated online sources.

"While innovative industry players are seeking to meet consumer demand for new ways of viewing TV and video content, the new internet delivered Over the Top (OTT) service providers are experiencing the paralyzing and growth-killing effects of online piracy, which they all agreed is the "biggest, and most unfair competitor within the Philippines video economy", said John Medeiros, CASBAA's Chief Policy Officer.

In conclusion, CASBAA CEO, Christopher Slaughter said "Our 2017 'Philippines in View' event was an excellent forum for the regional and local industry to meet and discuss the issues at hand. There's a great opportunity to be grasped, and it's time for Philippines regulators and industry leaders to take action."


Contact:

CASBAA PR
Tel: +852 3929 1711
Email: pr@casbaa.com

Topic: Press release summary

Source: CASBAA
Sectors: Broadcast, Film & Sat
http://www.acnnewswire.com
From the Asia Corporate News Network
Copyright © 2021 ACN Newswire. All rights reserved. A division of Asia Corporate News Network.

CASBAA
July 19, 2018 15:00 HKT/SGT
Casbaa releases updated pay TV and OTT Regulatory Review for Asia
July 4, 2018 11:30 HKT/SGT
Casbaa Satellite Industry Forum 2018 - Keeping up with change is the way forward
June 25, 2018 15:00 HKT/SGT
The upsurge in Hong Kong of pirated TV boxes poses a major threat to the subscription video industry
Mar 27, 2018 12:00 HKT/SGT
Casbaa OTT Summit - Day 2: Customer retention is key
Mar 22, 2018 16:00 HKT/SGT
OTT Summit - Day 1: Addressing the "Perfect Storm"
Dec 28, 2017 16:30 HKT/SGT
Selling Illicit Streaming Devices (ISDs) in Hong Kong is illegal
Dec 13, 2017 17:00 HKT/SGT
CASBAA Lauds Indian Ease of Doing Business; Calls for Policy Reforms for Broadcast & Satellite Industries
Nov 30, 2017 12:00 HKT/SGT
Louis Boswell Appointed CEO, CASBAA
Nov 28, 2017 13:00 HKT/SGT
Alliance for Creativity and Entertainment and CASBAA's Coalition Against Piracy close down Australian illicit streaming device operation
Nov 13, 2017 19:00 HKT/SGT
CASBAA Announces New Board of Directors
More news >>