Hanover, Germany, Apr 17, 2023 - (ACN Newswire) -

Hannover Messe 2023, the largest industrial technology exhibition in the world, is set to take place in a few days. The Government of Indonesia has undertaken various preparations which should lead to a successful participation as Official Partner Country - Hannover Messe 2023, which will take place from April 17-21, 2023, at the Hannover Fairground in Germany.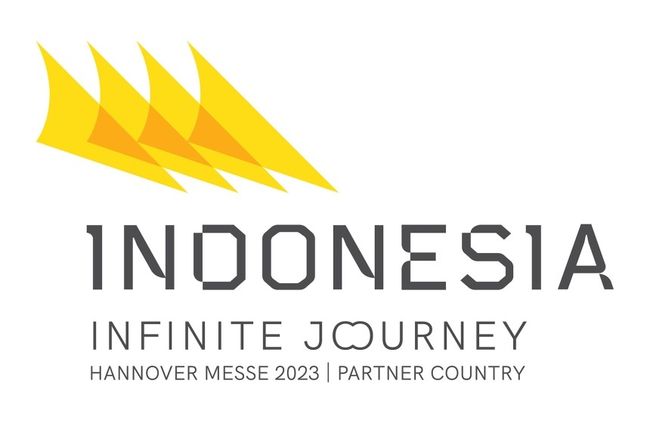 Indonesia is capitalizing as the Official Partner Country to Hannover Messe 2023, held 17 - 21 April at the Hannover Fairground in Germany.


Several methods were selected to publicize, both domestically and internationally, Indonesia's role as the Partner Country at Hannover Messe 2023. The Emirates Airlines' display of in-flight entertainment movies, the application of stickers to three city buses serving Hannover, and the placement of banner ads in the form of standing towers/2 sided boards in front of the Hannover Central Station area, are examples of international promotions.

"We are making the most of campaigns across a variety of media to raise public awareness of Indonesia's benefits and opportunities at the Hannover Messe 2023. We hope for the broadest support for the success of this event so that it can provide the maximum benefits for Indonesia," said Expert Staff to the Minister of Industry for the Field of Business and Investment Climate, Andi Rizaldi in Jakarta on Saturday.

Emirates Airlines was chosen based on an annual report demonstrating that the airline flies to 152 locations in 79 countries, carrying 19 million passengers overall. According to Skytrax, for 17 consecutive years from 2005-2022, Emirates also has the best inflight entertainment in the world.

"The selection of promotional media is considered effective in increasing the number of visitors to the Indonesian Pavilion," said Andi, who is also designated as the Coordinator of Promotion and Publication for Indonesia - Partner Country Hannover Messe 2023.

Effective promotional initiatives and support from 157 reputable co-exhibitors, who will highlight technological and product advantages, are expected to expand possibilities and project opportunities for economic and investment cooperation in Indonesia in various strategic areas such as the energy transition, industry 4.0, and digitalization in Indonesia.

One of the co-exhibitors, for instance, Oil Palm Plantation Fund Management Agency (BPDPKS), is directly tied to the sustainability and energy issue. As one of the strategic commodities for Indonesia, BPDPSK contributes to the growth of a sustainable palm oil processing industry.

Hannover Messe 2023 | Partner Country Indonesia
As Partner Country to Hannover Messe 2023, Indonesia presents more than 150 exhibiting organizations that range from large industrial companies, small and medium-sized enterprises and startups to industrial estates, industrial associations and government ministries and institutions. Indonesia invites you to discover its potential - join the Partner Country's infinite journey at Hannover Messe at https://indonesiahannovermesse.id.

The Ministry of Industry (Kemenperin)
Public Relations Bureau, Jakarta
E: humaskemenperin@gmail.com


Topic: Press release summary
Source: Indonesia Hannover Messe / Indonesian Ministry of Industry (Kemenperin)
Sectors: Manufacturing
http://www.acnnewswire.com
From the Asia Corporate News Network



Copyright © 2023 ACN Newswire. All rights reserved. A division of Asia Corporate News Network.